The loss of a loved one may not be eased by a funeral, but it's often where the healing starts. The Irish funeral as we know it is gone; for now at any rate.The emotional impact on those left behind is described vividly by Neil Cotter on The Ryan Tubridy Show.
Neil's beloved Nana passed away recently just shy of her 90th birthday and his family held a funeral, just not the one they would have had in non-pandemic times. Mary died peacefully and COVID-19 did not cause her death. But Neil says the virus dramatically affected her send-off.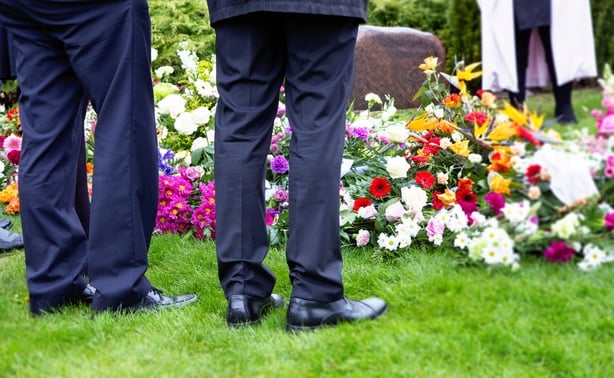 "There was 10 people there, and it was almost as if you were in a church, in a congregation with strangers:strangers who've known each other all their lives, we were all so far apart."
A traditional Irish wake was not on the cards, due to social distancing rules. Neil says that technology provided some sort of comfort, but it just wasn't the same:
"Instead of a wake, WhatsApping each other, taking pictures of a glass of whiskey or a glass of wine, virtually raising a toast to her from wherever we happen to be in the world."
The sense of guilt that comes with the new regime is unavoidable, Neil says, even if we're all trying to make the most of things.
"It kind of feels like you're not doing your loved one justice, even though you're doing the best that you can and everybody's doing the best they can.
Neil was full of praise for the contribution of funeral directors, and how they've helped people adapt to dramatic changes at a difficult time:
"The undertakers are unreal: They're essentially front-line workers now and they're making it as good as they can possibly make it."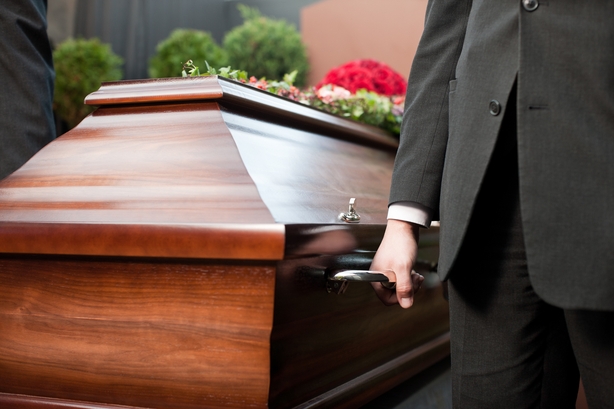 There are also jarring changes in the familiar choreography of a burial, Neil says. The order of events has been re-written by the pandemic conditions.
"Even going to the cemetery, the coffin is lowered into the grave before anything is said. Even that has been turned on its head."
That stalwart of the Irish wake, the tray of sandwiches, is sorely missed at a time like this. Neil says it's small details like this that hammer home how our lives have been affected by the virus.
"It's amazing how much sandwiches mean to people. When the coffin had gone into the ground, we had to go home and make our own sandwiches."
"You know you'd love to just get together and have a chat with people and we couldn't do that. I mean we had a few conversations out on the road and that was about it. And then it's home, and back into your self-isolation and the new normal."
Neil's love for his granny shines through in his chat with Ryan today. with her proud Limerick roots, her boiled water Ribena and above all, her legendary storytelling skills. He says he's holding fast to one thing:
"Memories will last longer than any pandemic and that's what you have to cling to."
If you want to hear Ryan's full interview with Neil, you can listen back here.