Brendan Courtney is making celebrities cry in his new series, Keys to My Life, as he takes them down memory lane. The TV presenter chats to Janice Butler about some of his own childhood memories.
A man of many talents; Brendan Courtney is a broadcaster, fashion designer and activist among others, but his key talents are being a relatable public figure and getting people to open up to him. We saw those talents in action first with Off the Rails, where he'd help people achieve far more than a badly needed wardrobe makeover. His styling skills were often less important than his empathy and kindness.
We saw Brendan's generous nature more recently with his hugely talked-about documentary We Need to Talk about Dad (2017) in which he opened his family's doors to the cameras as they struggled to deal with their dad's (Frank) stroke and subsequent care.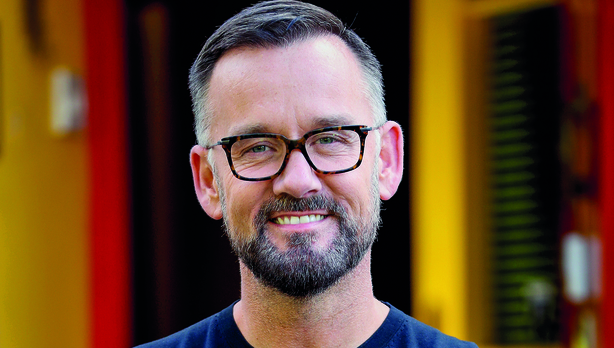 Since that documentary, he was appointed to the Sláintecare Implementation Advisory Council because of his insight into the difficulties people face when caring for the elderly and the issues with the Fair Deal scheme.
In another show, This Crowded House, he helped first-time buyers get out of their parents' homes and onto the property ladder.
This week, in a new eight-part series, Keys to My Life, he's on a new mission, taking celebrities back to homes that had a significant meaning in their lives and a spot of 'reeling in the years.' From childhood home to first rented flat and beyond, each property opens a chapter in the celebrity's' life story – it also sees them reunited with surprise faces from their past.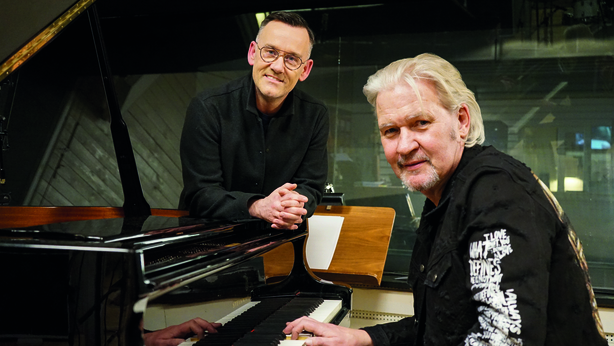 The show is Brendan's concept and he says it stems from always being extremely nosey about seeing the inside of other people's houses. "I've always been nosey, even when I was a kid. When I was writing the format for this show, I told them a story about when I was about six; I had made my Holy Communion and I was in my Aunty Josey's and I asked to go to the toilet. My Mam said I couldn't because she knew what I was up to. I did go to the toilet and I came back and said 'Their curtains match their duvets'. I had a snoop, of course, I did. Then when I was older, my best friend and I would drive around Foxrock and Killiney and look at all the amazing house and fantasise about who lived in them," he laughs.
The celebrities taking a trip down memory lane for Keys to My Life are former newsreader Anne Doyle; footballer Frank Stapleton; Eurovision star Johnny Logan; Mrs. Brown's Boys star Rory Cowan, country singer Margo O'Donnell and Dancing With The Stars judge Loraine Barry. Brendan admits it was an emotional journey for all of them.
"What I hadn't accounted for was how emotional people would get when we brought them back to a certain house, nearly every single one of them cried. There is loss, death and joy in these houses, it's a lot," he remarks.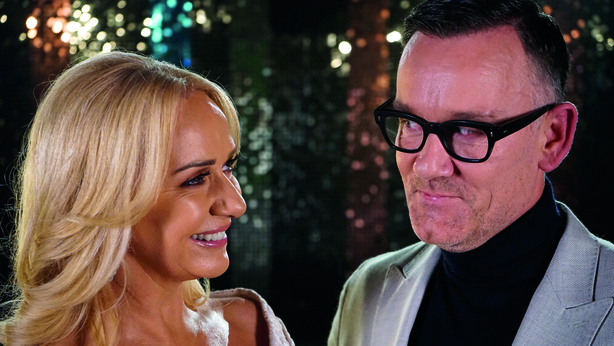 Is there a house that's particularly special to him? "We were always in my grandmother's house in Inchicore. I have so many memories from it. We spent every Christmas there. And funnily enough, when she passed away and my mother and her siblings were selling it, I was in LA reporting on the Oscars and I met a guy who worked with Brown Bag Animations and he said he was in the middle of buying a house in Inchicore and wasn't it my granny's house? We've actually kept in touch ever since," he says. "Isn't that the weirdest thing?" he laughs.
Speaking about making personal documentaries like We Need to Talk About Dad, Brendan is proud of the memories they created on camera. "I'm so very proud of my dad and now my family have this beautiful documentary of him to look back on. My sister said she only watched it again the other day. And there's lots of happy times in it, from his wedding and us as kids; it's a lovely legacy to have of him and every day I get asked how's my mother, Nuala. That's my most asked question when people meet me. She's become a star," he laughs.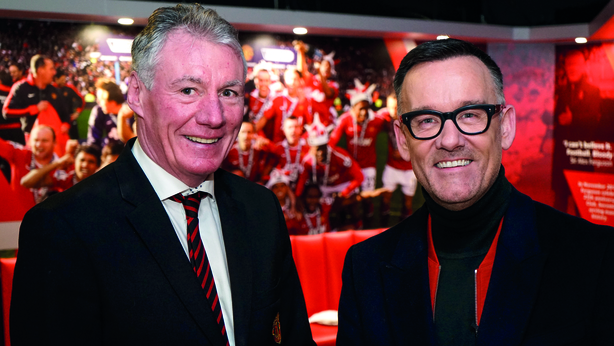 His childhood is filled with happy memories. "We had a lovely idyllic childhood. My parents were very young when they had us so they were full of energy and a lot of fun. The first Monday of every month Mam would let us skip school and sneak us off to the cinema. She had to work Saturdays and felt guilty that she couldn't spend that time with us. We loved it."
Never one to have just one project on the go, Brendan continues with his successful clothing line, Lennon Courtney, which he owns with his friend and collaborator of 20 years, Sonya Lennon. The brand is sold in Dunnes Stores and has grown year on year since they set it up in 2012. The duo have just started a podcast Lennon Courtney Left Alone to discuss issues that are on their minds like ageing, money and sex.
After all these years, aren't they a bit fed up with each other? "No, not yet! We've been on a real journey together over the last 20 years and have both changed so much. The podcast is just us, like two aul' ones, best friends, chatting."