Sitting backstage at the 2020 Pendulum Summit at the Dublin Convention Centre, Aslan singer Christy Dignam spoke with RTÉ LifeStyle about success, resilience, adversity, and what he believes awaits him after death. Watch the video back above.
Lovingly known as Ireland's hardest-working band, success has often been an uphill battle for rock band Aslan since they first formed in 1982.
Over the years, the Dublin group has dealt with enormous adversity (rehearsing in a disused pigsty, breaking up during a member's struggle with addiction, and surviving a plane crash in 2002), all in the pursuit of making the music they loved.
If the rollercoaster of acclaim and addiction ever bothered frontman Christy Dignam, though, he certainly doesn't show it. According to the Finglas man, he never expected anything to be handed to him anyway.
"From the time I can remember, I just wanted to sing - that's all I ever wanted to do. I remember, when I was 13 or 14, realising that just because I wanted to be a singer didn't mean I was going to be a singer. I had to make it happen.
"When I was a kid, I thought God would say 'you're a rockstar, you're a carpenter, you're a bus driver, you're a doctor'; I thought it was pre-determined by some divine intervention. It was only when I got older that I realised I was going to have to work at this, and from then on I've been working on it. I'm still working on it."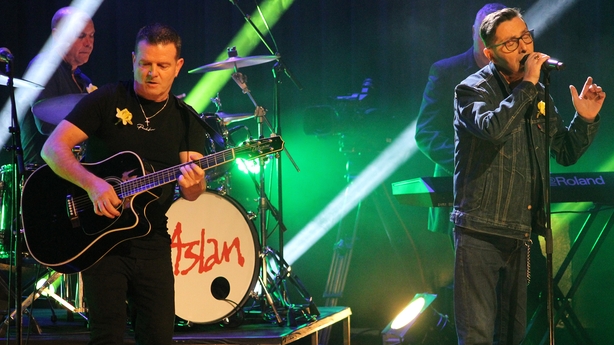 All in all, Dignam has led a life that beggars belief. Over a relatively short period of time, he has fought through a long list of battles: the ravages of drug addiction; the sexual abuse he suffered as a child; debilitating bouts of depression, and Amyloidosis - a rare and incurable blood cancer.
On receiving the diagnosis in 2013, following some routine blood tests, the singer was told that he may have just a few months to live. Instead, in true Dignam fashion, he persevered and continued to perform live, even managing to get a room full of business people to dance at 09:00am on a cold January morning for Pendulum 2018.
Rocking with Aslan at 9 bells! Welcome to Day 2 at #PendulumSummit #ReadyToBeInspired #Aslan pic.twitter.com/pqmm1dAu9m

— David O Reilly (@DavidORFenero) January 11, 2018
In the summer of 2019, Christy joined Ray D'Arcy on RTÉ Radio 1 to discuss the then-breaking news that a treatment had been developed in the UK to halt the disease.
"I suffer from a condition called amyloidosis and they've just discovered a cure for it, which is amazing," Christy told Ray. "Up to now it's been untreatable, there was no cure for it. They've just found a cure for it yesterday."
Tragically, although studies published in the New England Journal of Medicine showed that patisiran, "halted or reversed" the disease, Dignam was informed by doctors that the drug wouldn't work for his particular case.
"It was like getting diagnosed again," he admits. "When I heard about the cure, I remember thinking that it must be how a prisoner feels when they're on death row and they're reprieved."
"Obviously, I was gutted, but I was just going back to where I was a week ago anyway. It didn't really destroy me because I was no worse off than where I was a week before I heard the cure existed."
We need your consent to load this YouTube contentWe use YouTube to manage extra content that can set cookies on your device and collect data about your activity. Please review their details and accept them to load the content.Manage Preferences
When we speak, aged 59 and facing future treatment but no cure, Dignam appears stoic when discussing his prognosis. Brushing off any praise of resilience or bravery, he simply insists that his life has been the result of survival, instinct, and luck.
"One thing the illness taught me was to focus. It gave me a set of priorities that I didn't, perhaps, always have before. For years, I didn't know what life was about. The addiction was about me trying to figure out what end of me was up and what direction to go in my life.
"When I got cancer, the only thing that was important to me was to be with my family for a little bit longer. I have grandchildren now and I wanted to see their communions and confirmations. Those little things that you want to be here for.
"They were always there," he adds, thoughtfully, "sometimes we're looking for epiphany moments in life but it's usually just something simple in front of you."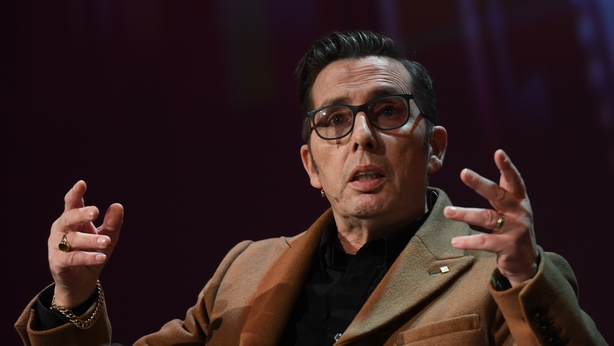 Asking someone about their mortality is no simple thing, but on broaching the taboo topic with the Finglas man, he simply grinned and assured me that I could be as "morbid" as I liked with my questions.
To be fair, there's little left in this world that could shake Christy Dignam.
"I spent my whole life trying to find out what it's all about and I haven't a f***ing clue," he smiles. "It's about different things for different people. What I find joy in today some people would think is the most boring thing on earth.
"I've tried all the drugs. I've tried all the rock and roll lifestyle and, to me, it was all hollow. It always made me feel hollow after it. This doesn't. This life has some substance to it."
"I want to have a bit of clarity going out of this world" he adds later, discussing his long-standing sobriety. "At the end of it, I want to see what's going on. I don't want to be in that cloud."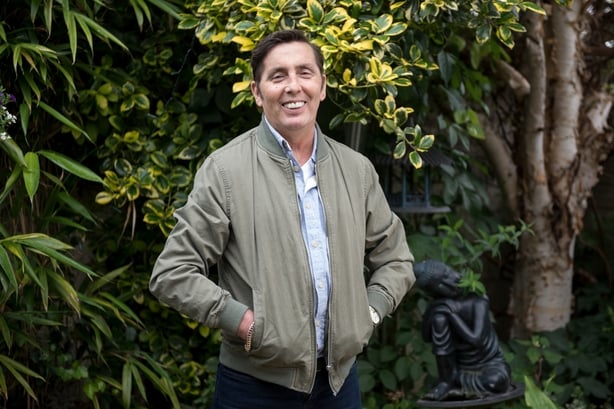 In 2014, Dignam told reporters in the Irish Mirror that he was surprised to have made it to his 50s: "I was in a plane crash a couple of years ago, I struggled with drug addiction, and now this cancer thing so it is a bit of a Lazarus. That's three lives gone, I've six left."
At the time of writing, with no hope of a cure in sight, the frontman is once again being faced with the leering prospect of death. Despite his best efforts - and despite his Biblical references to Lazarus - he says he has no faith in an afterlife.
"I don't really think there's anything there. I remember looking at me mother when she passed away, and she was real comfortable because she was going to her God. She was going to heaven. I'd love that comfort, but I'm afraid I don't... I think it's just 'pop', you're gone.
"Sometimes I think about the intricacy involved in your brain and the mind, and how could that just stop with a heartbeat. There is that thought in my head, but that's just wishful thinking; I hope there's something on the other side, but I don't think so."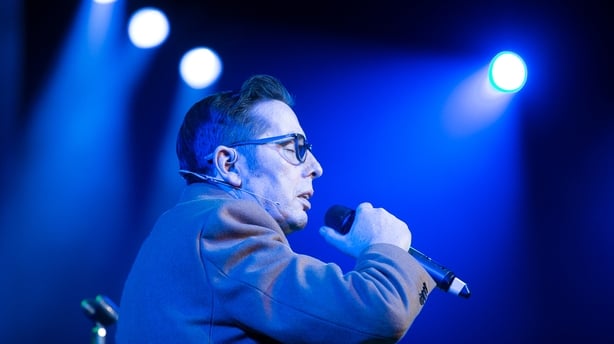 Despite the many hardships he has faced, the frontman has led a remarkable life alongside his family, fans, and fellow band members. As a group, Aslan have experienced incredible highs during their time together, playing to sold-out crowds both in Ireland and abroad.
At the beginning of their career, fans ensured that their hit song This Is (1986) became the longest play-listed single on Irish radio. Later that year, the group were honoured with the 'Most Promising New Band' award from Hot Press. Soon after, they were signed by major record company, EMI.
Two years on, their debut album Feel No Shame - which featured Christy's daughter Kiera on the cover of - climbed the Irish charts and within a couple of months was certified Gold.
Undoubtedly though, the group's most famous song came in 1993 with Crazy World from their album Goodbye Charlie Moonhead. The hit entered the charts at number four and remained in play for three months, becoming one of the most played songs on Irish radio for the year.
Watch: Dublin band Aslan perform 'Loving Me Lately' at the Cathedral Club
We need your consent to load this rte-player contentWe use rte-player to manage extra content that can set cookies on your device and collect data about your activity. Please review their details and accept them to load the content.Manage Preferences
With such a thoroughly lived life behind him, does Dignam ever reflect on the legacy he'll leave behind and the way in which he will be remembered by his community? Does he envision a statue of himself being erected in Dublin's city centre in years to come?
"I want to be remembered as somebody that loved singing, and that's it," he states. "I loved singing and that's all I am."
"In the weird world that we live in, there's more credence given to me than a carpenter or a mechanic," he continues. "I look at a mechanic fixing a car and it blows my mind how they can do that, but in the world we live in, we're given more glory because we're singers.
"I'm no different to a mechanic or a carpenter or a road sweeper, or anybody. I just want to be remembered as somebody who loved singing and tried to do it to the best of their ability."
---
If you have been affected by issues raised in this story, please visit: www.rte.ie/helplines.