Born in a refugee camp in Ramadi, Iraq – after his parents fled Iran during the Iran/Iraq war – Zak Moradi fled his home with his family after the 9/11 attacks. Arriving in Carrick-on-Shannon in 2002 as an 11-year-old, he says he "didn't know what Ireland was".
"When you're brought up in a dictatorship country you wouldn't have heard anything about other countries."
He remembers his sadness at leaving the friends and family he'd grown up with, but adds that "after a couple of years all those people ended up living in European countries - Australia, Sweden, Canada".
"I think there are zero people there now, everyone turned their life around."
Three people, one journey #BecomingIrish

Streaming now on RTÉ Player pic.twitter.com/blFqjhfxmm

— RTÉ Player (@RTEplayer) March 11, 2020
Zak's story is just one of three compelling accounts of immigrants pursuing Irish citizenship in RTÉ's new documentary, Becoming Irish.
His story will feature alongside Elinor Lyon - a politically engaged young woman who found love with an Irishman - and Carlos Gonzalez, who came from Venezuela and set off on a journey of self-discovery in Ireland.
Their stories explore what it means to be Irish, and the difficulties involved in applying for citizenship alongside the many thousand others each year.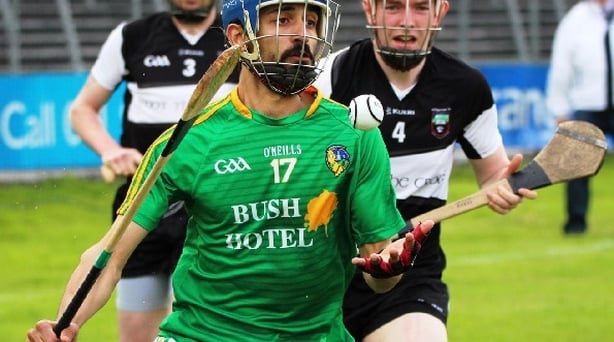 Although soccer was his first love in Iraq, hurling eased his transition into his new homeland. Just last June Zac was part of the Leitrim team that won the 2019 Lory Meagher Cup against Lancashire.
"With GAA, it's like a family", adding that the boys he first played with as an U14 he still plays with today, meeting up for pints and catching up.
"Hurling made me make friends quicker. The GAA plays an important role in this country in general, it keeps everybody together. Without the GAA it'd be a different country altogether. If I had my way it'd be called the GAA country!"
They're from Iran, Hungary, Burundi, DRC.?
?
But Ireland is home.? pic.twitter.com/MemV4PvmlA

— UNHCR Ireland (@UNHCRIreland) April 26, 2019
Despite his shining career and his close ties to his community, Zak still doesn't have Irish citizenship and doesn't hold a passport. Because of this, one of the country's brightest GAA stars is stateless. As it is, he requires a visa to play a match in Tyrone and can be held up hours passing through airports.
The application process is long and complicated, but he feels that it can be more challenging depending on where you're from. "In this country, they don't go by merit, I think", he says.
It's hard for Zak to reconcile how certain people – from the EU or the UK – have a seemingly easier time getting approved for citizenship than others who may have been contributing to their communities and carrying out important work here for years.
"I've two little nephews in Sweden and they're Irish citizens because my brother moved over there, he married and settled down. They applied for their Irish passports and it took three months because they're Irish citizens. They've never put their foot in the country once. That's the thing that would wreck my head."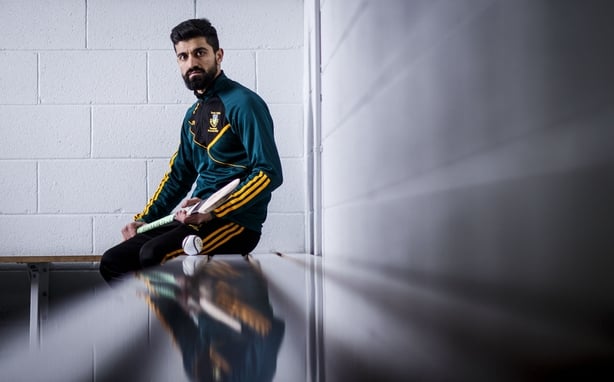 Having started the process two years ago, and after "15 months of sending paperwork up and down to them", he's now at the point where everything seems to check out. But still, he has to wait for a decision.
"It's looking good so far!"
With St. Patrick's Day coming up – albeit a very different celebration this year due to the Coronavirus outbreak – he'll be living it up like the Irish lad he is.
"I'm probably the same as everybody else, with the same lifestyle", he chuckles.
Watch Becoming Irish from today on the RTE Player.