Last week, broadcaster Lottie Ryan spoke with Andrea Byrne about Dancing with the Stars, how she will mark her father's 10th anniversary and why she and her siblings have such a close bond.
There are many interruptions to my interview with Lottie Ryan, the bubbly entertainment reporter. It seems everyone in Clontarf Castle on this Friday afternoon wants to talk to her about Dancing with the Stars, and to congratulate her on her efforts. Lottie greets everyone warmly and seems to genuinely enjoy the chats.
The hotel's bar manager brings a menu for Lottie (she needs to carb-load before heading over to Liffey Trust studios for final rehearsals ahead of Sunday's show). He tells her that he knew her father, the legendary broadcaster Gerry Ryan, and that he would be so proud.
"Oh my God, he would be lapping it up!" she says when I ask what her Dad would make of her DWTS adventure. "He would have been obsessed. He came from a showbiz family. The glitz and glam of it would have been right up his street."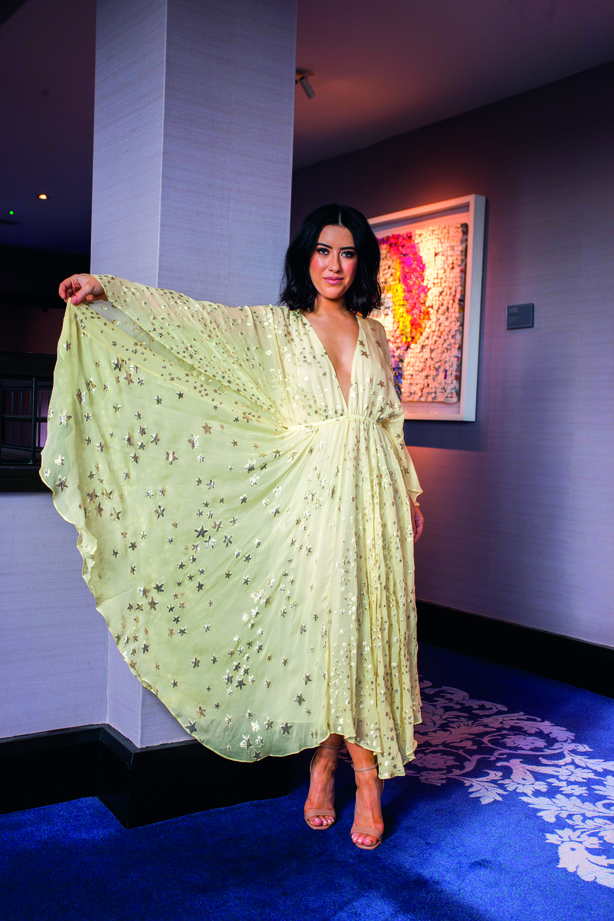 It's nearly 10 years since Gerry Ryan died suddenly aged just 53. The eldest of the five Ryan children, Lottie was 23 at the time. "It doesn't feel like it was 10 years ago but equally I'm a completely different person. Or even if I think of Babs (Babette, the youngest), she was a baby; now she is 19.
"Like, Fabio (Lottie's husband) has been in her life longer than Dad was. In other ways, if he walked in the door now it would feel very normal. Anyone who has lost someone close to them would probably feel like that."
To mark the anniversary of Gerry Ryan's death, RTÉ has produced a special TV documentary and while the Ryan family are not contributing to the show, they are happy for it to be made. "100%," Lottie confirms. "We are really looking forward to watching it."
Why have they chosen not to contribute? "We never really do stuff about Dad. We never have. We like to mark these moments together as a family (They had hoped to do so with a family holiday to Italy but with the COVID-19 outbreak, that looks unlikely). Not to say that we aren't thrilled that they are making something about him. It is a huge honour for him.
"A lot of his good mates are taking part, like Dave Fanning and Joe Duffy, so we are really looking forward to watching it, and it will be a great thing for us to have as a memento."
If you follow any of the five Ryan children – Lottie, Rex, Bonnie, Elliott and Babette – on social media, you'll notice their close bond; who does Lottie credit for that? "My parents," she says without hesitation.
"Tradition was very important and it still is. Things like our family holiday every summer. We have gone to the same place every year since I was three. Everyone has had to make time. We do the same thing every year for New Year's. We have a tradition around Hallowe'en and birthdays, and Sunday lunch is a must.
"Tradition was a big thing for my parents and because of that we developed memories and things that were very important to us and we really cherish and enjoy, so I think that helped to bond us together tightly.
"It is probably why at 33, I go to Disney World every year with my 19-year-old sister. Don't get me wrong; like all families, we kill each other sometimes, but if they weren't my family, they would be my friends. Genuinely, they are a pretty cool group of people."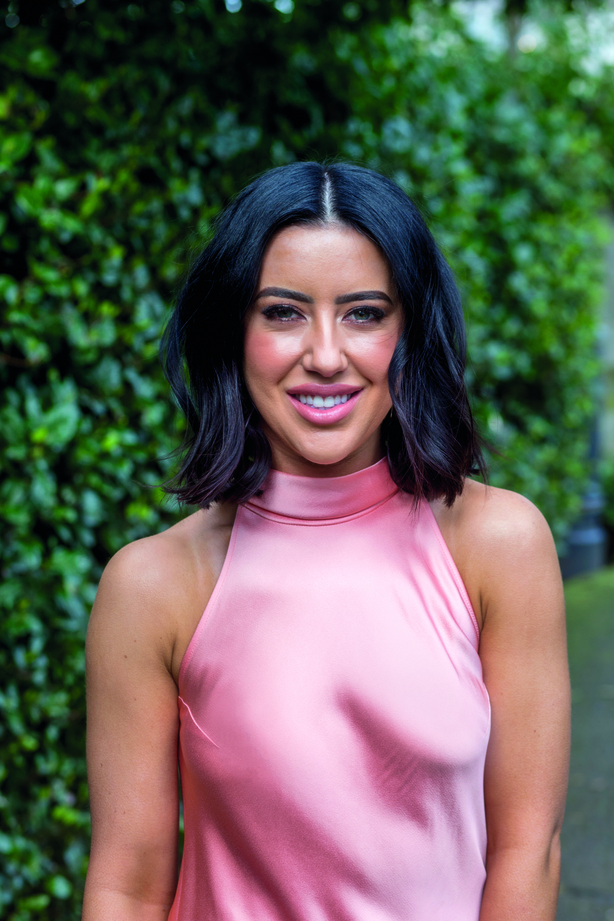 Did the sudden loss of a parent play a part? "Absolutely," she says, admitting that she assumed a more parental role in the aftermath. "I think the eldest child always does. I was definitely hyper-protective of them. I still am.
"I think grief changes you and it bonded us because nobody else is going through what you are going through. People don't understand. It forces you to grow up in a way and we had to help each other through it, so we became each other's counsellors. We just bonded very tightly. I definitely think that created something between us that will forever keep us tightly knit.
It has been reported in recent weeks that Lottie's mother, Morah, has found love again with singer Don Mescall. "She is so happy," Lottie enthuses. "She deserves it. All any kid wants is for their parents to be happy, enjoying life. That is what is happening for her right now. She is having a moment for herself and enjoying life and it is so important and, like I said, she absolutely deserves it. Don is a very cool guy. We are delighted for her."
Fans of DWTS will be familiar with Lottie's husband Fabio, as he proudly cheers her on every Sunday night. The couple has been together since 2005, marrying nearly three years ago in Italy. Given that she is working from 8am to 4pm every day and then in dance rehearsals until 11pm at night, Lottie has time for little else in her life right now, but she says Fabio is coping in her absence. "Sometimes I come home and Fabio is like, 'I was out playing golf all day' or 'I got to watch four football matches.' I think he could pine after me a little bit more!"
Does she see a big family in her and Fabio's future? Looking up from her plate of linguine, she seems a little taken aback by my question, but replies politely nonetheless. "Jesus, it's not on my radar, I'm not going to lie. I am only 33. I am self-employed. So is Fabio. It's not that easy – we just bought our first home (in Clontarf near her family home). When it happens, it happens, but at the moment it's not on the radar!".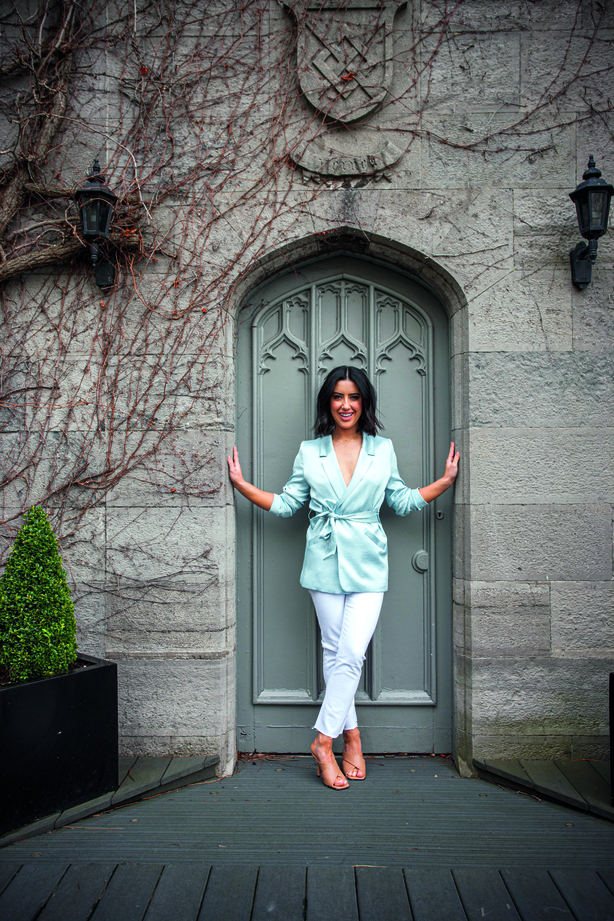 Lottie's sister Bonnie recently remarked that she's never seen her oldest sister happier. "Yeah, people started saying it to me, so I thought, 'Jesus it must be quite noticeable then!'"
Had she lost her spark a bit? "I don't think I lost it, but I've been doing the same thing for a long time, and I don't know if it's the nature of radio, but you're not very physically out there. Also, I think my nature is that I'm naturally a bit reserved, shy even, and I think with DWTS, you've no choice but to let your guard down. You're very vulnerable so, in that sense, it has been really good for me."
In terms of career, Lottie says that DWTS has definitely given her a renewed interest in working in TV (it was her original career plan, but radio just kept calling!), but for now her priority remains getting her own radio show.
That is the ultimate goal. At the time of print, the next episode of DWTS is the quarter-final of the competition, Lottie, having consistently wowed us all with near-perfect performances, has become the bookies favourite to claim the glitterball, but she knows all too well the vagaries of public voting. If she was to leave before the final, how would she reflect on her experience?
"It has been life-changing. It has changed me completely in terms of confidence, in terms of what I think I can achieve. And I've met a friend for life in Pasquale. It's one of the best things I ever said yes to."