Comedian Des Bishop talks to Janice Butler about his upcoming appearance on RTÉ's new travel show, High Road, Low Road, dealing with his mother's death through stand-up and splitting his time between Ireland and the US.
"I've had a lot of lives," quips Des Bishop. When you think about it, he really has. The Irish-American – born in Queens, educated in Wexford, steeped in Cork – has documented his life on TV. From learning Irish (In The Name of the Fada), Mandarin, (Des Bishop: Breaking China), working for minimum wage (Des Bishop Work Experience), to dealing with testicular cancer (In The Name of The Father) he has brought an outsider-insider take to many aspects of his life experience.
Nowadays, he's dividing his time between the US and Ireland, with his stand-up show Mia Mamma running until April and his appearance on RTÉ's High Road Low Road coming up soon.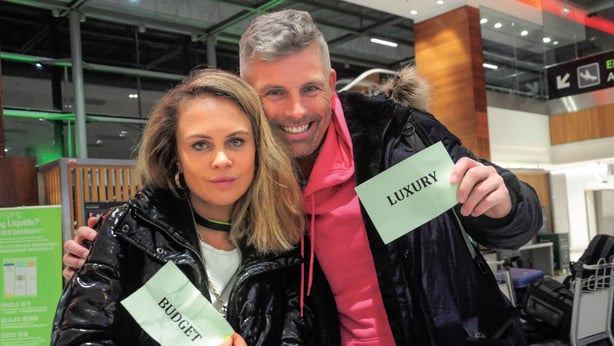 The latter, which airs this Thursday on RTÉ One, is a different take on the travel show, with pairs of celebrities sent packing to far-flung destinations for discovery, culture and fun. The difference is that, although both are headed to same location, they'll be having very different experiences. For one, it's first-class all the way, with luxury hotels and the finest cuisine. For their companion, it's economy travel and questionable budget digs. Des appears in the third episode, paired with fellow comedian Joanne McNally: "I really only did it because I wanted to do something with Joanne," he laughs.
They were sent to Tenerife, where Des got the long straw with a five-star luxury experience, although he reckons that somewhere like Tenerife, it's hard to find anywhere that's really shabby. "There's no really bad place in Tenerife – either way, you're looking at the sea," he remarks. "There wasn't a huge difference between the high road and low road, so we both had a good time. But I do think in a way the low route is easier to be funnier with."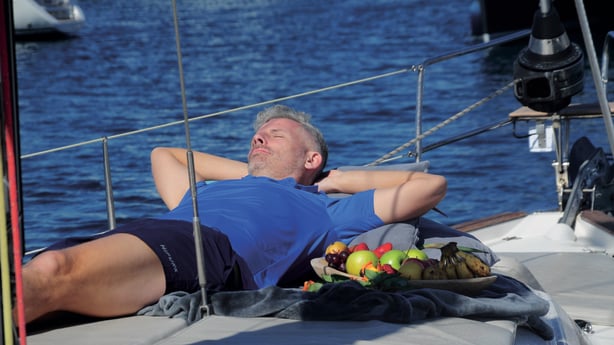 Des's idea of a good holiday is skiing in the winter and in the summer he spends time in his house in the Hamptons on New York's Long Island. "It sounds fancier than it is," he says when I call posh on the New England lifestyle. "The Hamptons is a big place; where my house is, it's more like a Rosslare vibe."
Never one to shy away from dealing with traditional taboo subjects in his stand-up show, Des is currently touring with Mia Mamma, a show he uses to explore his complicated relationship with his mother, Eileen and her death last year.
At the age of 14, his parents sent him to boarding school, at St Peter's College in Wexford, in the hope that it would reform his drinking habits (he had been expelled from his New York school). He clashed with his mother, saying now that they were probably too alike. "We had a more complicated relationship because of that, we clashed more. My dad was easy; he was very gentle, but my mother was tough. I'm easily agitated and irritable, all the things that she had. There's times when I'm in a particular mood and I'm like 'Jesus Christ, I'm just like my mother.'"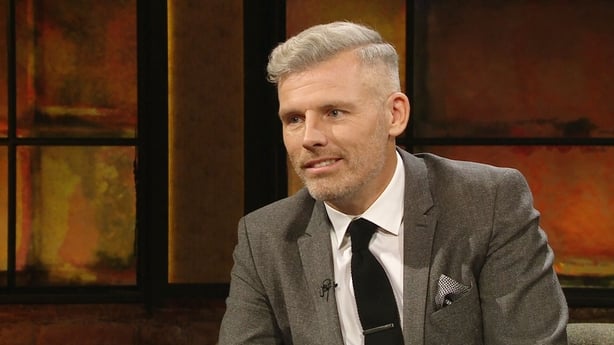 She passed away last March at home in New York with her family around her. Des says that they had cleared the air in the latter years, so he doesn't have any hang-ups about sharing such personal material in his shows. "Myself and my mother had all these conversations so it's not like we left them in secret, with me having a load of resentment. You have it out and you get on with your relationship."
She would have approved of Mia Mamma, he says: "She would love it. She was into all that –she did all the radio ads for all my tours, she was really into the performance side of things."
Of course, it's not the first time he has dealt with issues so close to home. In 2010, he made the TV show, My Dad Was Nearly James Bond, about his father, Mike, who was at the time dealing with a terminal lung cancer diagnosis and he jokes that at the time his mother wanted to know where her show was.
There's a lot of humour in Mia Mamma and he says it's a topic that a lot of people relate to. "It's been amazing to get the feedback from people who have the same sort of relationship with their parents, but they're not so comfortable expressing it out of fear of disrespecting your parents. You're never as unique as you think; a lot of people can identify with this."
He sounds like he has come to terms with who his mother was and her own demons, in part related to her parents' alcoholism. "On some level, I can understand the anxiety my mother had because of her own childhood," he says.
"Motherhood is much more respected now as a job than as a duty. They did have a heavier load then. My dad, great guy, but he did nothing. He went to work but going to work is easier; the parenting stuff is hard. All this thing years ago of 'I work for this family', and I'm like 'Dude, swap around and you'll be back to work in a week!'" he laughs.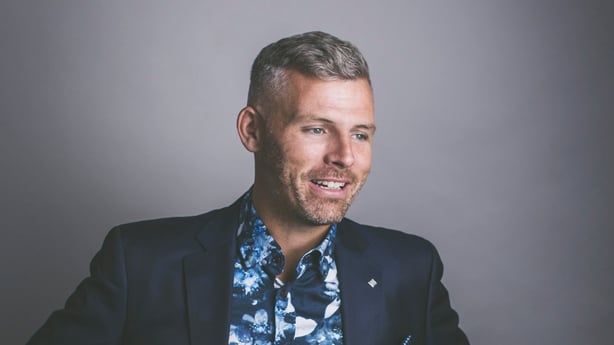 Was he concerned about what his brothers, Aidan and Mike, would think of such a personal portrayal of their mother? "They don't mind – they're very used to it, they get a kick out of it," he says at first, but after some thought, he admits he was a bit worried.
"My brother Mike saw the show as a work in progress but my other brother Aidan, who lives over here, saw the finished version of the show and he just laughed a lot, I thought he'd be upset but it was hilarious to him because he had lived the whole thing. He had less of an emotional response than I thought he would."
He's been trying out some of his material in the US, appearing in cities like Boston, San Francisco and Philadelphia, where he says a lot of ex-pats come to the show. He's hunting for a venue for Mia Mamma in New York for later this year. Although he's a household name this side of the pond, how would he describe his career State-side? "Like I'm a headliner but I don't have any notoriety or any fame currency to play with. I'm respected within the industry but public knowledge of me is fairly minimal."
Is this something he's hoping to change? "I was at a time, but I'm not dying to spend that much time in the States, and my mum dying has a bit to do with that. Like, there was more of a pull when she was there but I don't need to be there that much any more. I really prefer my Irish life… I've been here since I was 14."
His other big focus at the moment is his popular podcast The Shift with comedian Katie Boyle. "I enjoy keeping up to date," he says of being in that space. "Content is key. I'd be less inclined to worry about TV shows nowadays; I think you get so much more out of a good video on social media so I actually put most of my efforts into content."
He's a regular user of Twitter, posting Tik Tok videos recently about Sinn Féin winning the popular vote in the recent general election, although he doesn't want to be drawn into talking about politics: "I'm here to talk about High Road Low Road, so I'm not getting into whether I think Sinn Féin is a good idea or not – you can refer to my videos on Twitter" he barks, but then adds, "It was an interesting result, but I tell you one thing that I'm not afraid to say, I like Mary Lou and I like Pearse Doherty and in an ideal world, I'd take the best from all the parties and put them together."
Maybe a move into politics could be Des's next adventure.
For details of Des Bishop's Mia Mamma tour see desbishop.net
High Road Low Road airs on Thursday March 19th on RTE One at 8:30pm.