We could all benefit from a sharp dose of perspective from time to time. Listeners to Today with Seán O'Rourke got that in spades when reporter Brian O'Connell spoke to three cancer patients being treated by staff at Marymount Hospice in Cork.
The hospice is marking its 150th anniversary this year and as you might expect there have been significant changes to both treatments and attitudes to palliative care in that time. Consultant Professor Tony O'Brien explained that advances in treatment models mean that care can now be delivered offsite.
"Most patients never come onsite. They're cared for in their own homes, in community settings, in nursing homes. So only about 10% of our total population in a day are in-patients in the unit."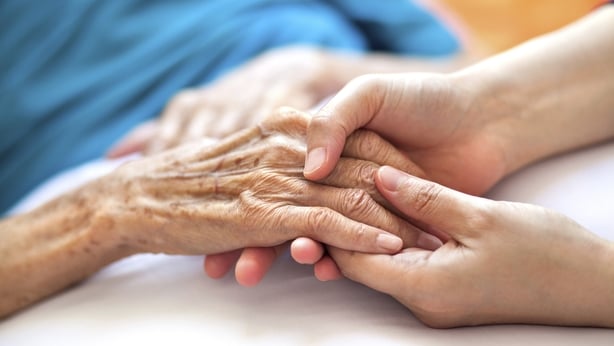 People's association of hospice with death has also changed over the years. As more and more people live with cancer as a chronic condition, attitudes have changed. Professor O'Brien explained:
"Hospice was traditionally associated strictly with end of life care, limited to those who were rapidly approaching their death. That has completely changed … As people are getting a greater experience of hospice care, they realise this is an integral, fundamental part of general medical care."
Brian met three women living with cancer, but engaging with different levels of supports from Marymount. Sally O'Neill has been receiving treatment for four years for lung cancer, attending the hospice for a few weeks at a time, but in the last few months she was told that she is nearing end of life.
"I kind of had an inkling but I didn't want to believe it. Then in October he said I only had a few weeks left …"
"I wouldn't say I feel anger because the way I look at is I'm 70 and I know I'm not going to be here forever. I think I have a bit of faith in God and my faith keeps me going."
In classic Irish mammy mode, Sally's concerns are primarily, and somewhat predictably, for her five children, rather than herself.
"When they came in and told me, I didn't feel it impacted me. All I was worried about was how it impacted my family. When you love somebody you don't want to see them hurt. I know they're going to be hurt. To them I suppose I haven't said a lot."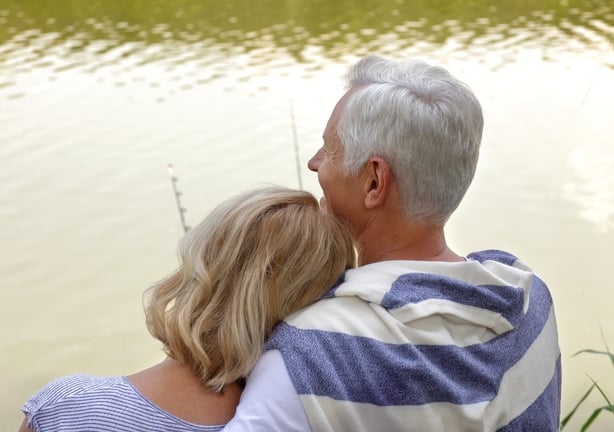 The next woman Brian spoke to was also focused on the fate of her children rather than herself. Elaine, aged 54, has been accessing pain relief through Marymount's community supports for the last two years. She described the immediate aftermath of her diagnosis.
"I can honestly say it is like having your guts kicked. I was winded walking down the corridor, I almost fell down. The only thing I could think of at the time was that my youngest son was 15 and I still had too much to do."
While the medical care offered by Marymount is praised by everyone, Elaine also leans on the staff for emotional support, especially one of her nurses, Gavin.
"There are times you need the help and support of people who are not so close to you. I've had probably more honest conversations with Gavin than I have had with anybody in my family."
Unfortunately Elaine's cancer metastasised to her spine and pelvis and while her condition is treatable in terms of prolonging her life, there is no current cure. She shared a poignant reflection on the concept of buying time.
"I remember asking one of the nurses what does this really mean, it having moved to my bones, and she said, 'pain'. Another thing she said to me was, 'we've had one patient who has lasted eight years'. I remember thinking, that's the pinnacle of success so. At that time it felt like that's ok, that's a long enough amount of time. But it isn't. The years tick by pretty quickly".
The final interview Brian shared with listeners was with Carmel Kelly O'Gorman. She was admitted to Marymount as an inpatient two weeks ago for treatment for terminal stomach cancer. She was recently told that she has just three to four months to live. When Brian asked how she processed something like that, the reply was stark.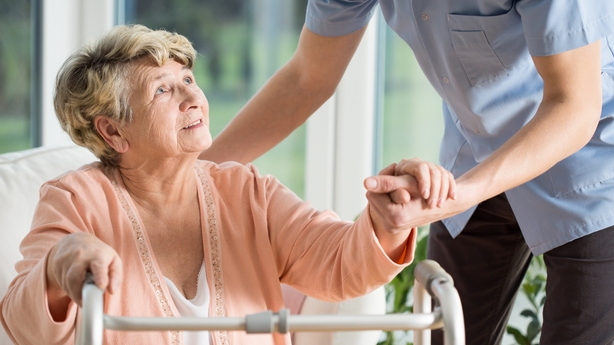 "With difficulty."
As her answer hung in the air for a moment, the intake of breath was audible. Carmel then went on to explain the coping mechanism she developed to help her deal with her initial shock.
"I have to be strong and pretend almost that it's not me. I have to remove myself almost into an acting position and pretend that I'm in The Abbey and I'm answering questions from a fellow actor."
Things have changed in the last few weeks though and Carmel has become more philosophical about her circumstances. Brian wondered if she feared death now.
"Had you asked me this some months ago, I wouldn't have had an answer, but now that I've had time to think about it and mull it over, I don't. I am not looking forward to it obviously, but I don't have the fear I thought I would have. I now have cancer and I've time to plan my funeral, I've time to plan the music, which I love."
A fan of Verdi, Handel and more, Carmel's favourite song is Danny Boy. When Brian asked if she'd sing a bit, she quipped:
"I'd sing it all if I'd a bit of practice."
You can hear Carmel's beautiful rendition of Danny Boy and listen to an extended version of Brian's report on the Sean O'Rourke podcast feed, on Apple Podcasts, Spotify or at rte.ie/radio1.