This Sunday is International Women's Day, a global celebration of the social, economic, cultural and political achievements of women. It can also be a day to spoil your granny, mum, aunty, sister or daughter. There is no better way to do that than with a fun family day out!
There are loads of events and activities to enjoy this weekend including art, history, science, books and movies and we have selected a few ideas for you.
Have fun!
1) Belfast Children's Festival
Running from 6th - 11th March, you can expect a packed programme of theatre, visual art, music, dance, literature, workshops and talks, guaranteed to inspire joy, creativity and curiosity.
2) International Women's Day Tours
To mark International Women's Day, Glasnevin Cemetery Museum are hosting special tours that will focus on the women buried who have played pivotal roles in shaping Irish history, including Maud Gonne Mac Bride, Delia Larkin, Hanna Sheehy-Skeffington and many more.
The tour will run on Sunday, March 8th at 11am & 2pm.
3) Seachtain-na-Gaeilge
An fhéile Ghaeilge is mó in Éirinn & ar fud an domhain - The biggest Irish language festival in Ireland and around the world! Bain triail aisti - 1-17 Márta!
Event this week include the Festival of Ennis in the Auburn Lodge Hotel and Gaelscoil Mhichil Cíosóg and you can also challenge yourself to a worksheet in Irish at the National Museum of Ireland | Archaeology. Choose from Viking Ireland, My Favourite Object, Stone Age Ireland or the Treasury Trail.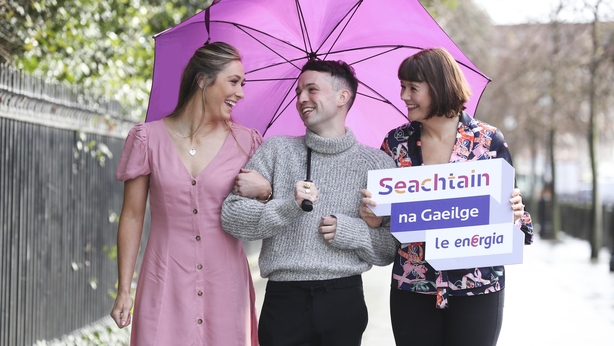 4) Kids Rock | Hawk's Well
On Sunday 8th, Kyle Riley returns to Sligo with his engaging, entertaining, and energetic show where Kids Rock. He leads children on a musical adventure playing his catchy original tunes, pop songs and traditional children's music.
5) Family-Friendly Tour | National Art Gallery
On Sunday at 12:30, visit the National Gallery for an International Women's Day family-friendly tour of the collection, tailored to engage young visitors and their families. There is also a free creative workshop for children and their families, inspired by the collection and exhibitions at 11:30 every Sunday.
6) Hands on History - Symbols Of Ireland
On Sunday afternoon, explore and learn about some of the hidden meanings behind the symbols of Ireland in the National Museum of Ireland | Decorative Arts & History. Join Museum educators in a fascinating drop-in handling session for all ages, using the Museum's collection of objects for handling.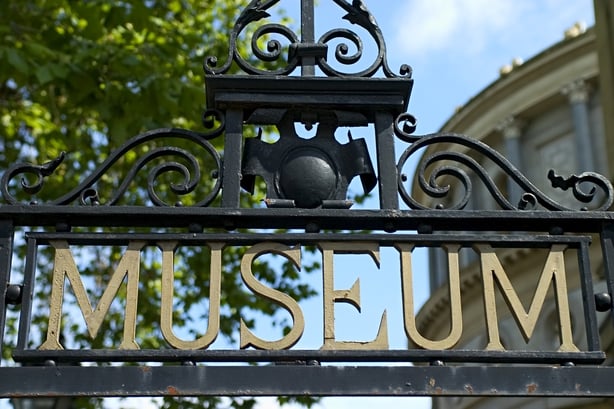 7) The Ark Workshop | Scientists in Space
Explore outer space on a mission to Mars in this interactive drama workshop for little ones aged 2-4 and their grown-ups on Friday and Saturday. Using a combination of drama, props, materials and play, children will be encouraged to imagine they are these observant space scientists with a mission to accomplish.
8) Ennis Book Festival
Visitors to the festival this weekend will include avid readers, those who haven't had the time to pick up a book in some years, those with a keen interest in current affairs, those who are simply looking to be inspired.
A broad range of events over the weekend including Make Anxiety your Ally with Caroline Foran, a bookmaking workshop, Bobby McDonagh in conversation with Martina Devlin on Ireland, Brexit and Europe and The One with the Waggily Tail: Rhymes, Games and Craft with Sarah Webb in Glór.
9) Hansel and Gretel | An Grianán Theatre
The Irish National Opera's tour of Englebert Humperdinck's Hansel and Gretel heads to Donegal this Saturday. The show is suitable for children over 8 and tells the tale of two hungry children lost in a haunted forest with singing, music and performances that will put a smile on everyone's face.
10) Dublin International Film Festival
The DIFF continues this weekend with a jam-packed program of film, movie events, masterclasses including the Fantastic Flix series with Trolls World Tour. A follow-up to the studio's 2016 hit, Anna Kendrick and Justin Timberlake lead a big-name voice cast in the show in the Lighthouse Cinema on Sunday.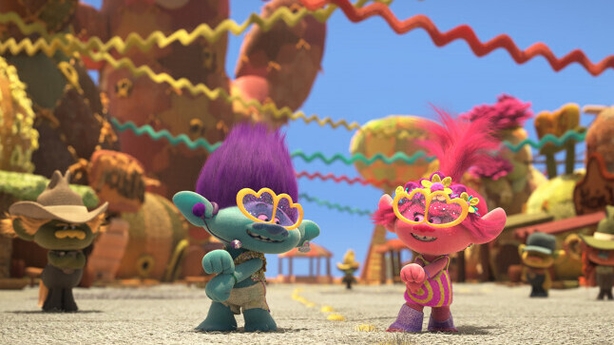 Three things to do next week:
1) The Joe Daly Children's Magic & Illusion Show| Glór
Direct from his weekday magic show abraKIDabra on RTE´jr, Joe Daly brings his children's comedy magic and illusion show to glór on St. Patrick's Day. Tables will fly, cola will get poured over a volunteer's head and it will even snow on stage…and that's just for starters!
2) Tour: Treasures of the National Museum
On Saturday afternoon, take a tour of the iconic treasures in the National Museum of Ireland | Archaeology including the 'Tara' Brooch and the Ardagh Chalice. No booking required, places allocated on a first-come-first-served basis.
3) First Cut Film Festival
First Cut! Youth Film Festival is an annual event dedicated to showcasing new films by young filmmakers. Now in its eleventh year, it takes place over four days at the Mall Arts Centre and The Regal Cinema in Youghal, Co. Cork.
YourDaysOut is a sales & marketing SaaS platform, connecting people with activities and events while providing tools for businesses to sell tickets and take bookings online for admission, events, birthday parties, camps, school tours, classes and more - all managed from a very simple dashboard.