Self-builds, modern masterpieces and country cottages, the new series of Home of the Year has it in spades. Even if you're a long way from building your dream home, the popular show is a treasure trove of inspiration as it returns to our screens tonight. 
From restorations, new builds, renovations and re-design, Home of the Year features people who have created their dream home. The show spans the length and breadth of the country, from a lighthouse keeper's cottage and a former carriage house to sculptural modern builds and restored period homes. 
Of course, overseeing these magnificent homes are the three expert judges, design legend Hugh Wallace, interior designer Deirdre Whelan and architect Peter Crowley. Seeking out clever design, functionality and a sense of the homeowners' personality, they will score the 21 featured homes and ultimately crown the Home of the Year. 
Click through the gallery above to peek inside the three beautiful builds!
"The best bit is the bright yellow front door; it's a big hello welcome statement isn't it!" 🏠💛👋#HomeOfTheYear returns, Tuesdays at 8.30pm! pic.twitter.com/2wnzsOSkpz

— RTÉ One (@RTEOne) February 25, 2020
On last night's episode... 
Hugh, Deirdre and Peter visited their first batch of beautiful homes, peering into the homes of three families that have worked hard in pursuit of their dream homes. 
Karry and Patrick
The first, a 200-year-old Dublin home, started off as a total renovation project, with interior designer Kerry Hiddleston and Patrick O'Grady gutting it and adding a new extension. But this is no period restoration - the couple left no original feature behind, instead, reimagining the home as a modern haven for their family of six.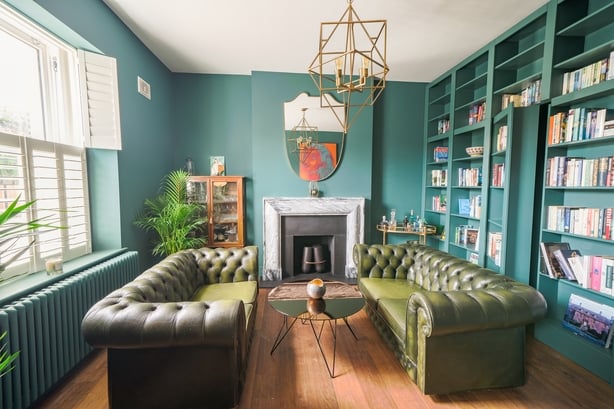 Kerry designed the house herself and describes her style as a mix of contemporary and classic, with a love for statement art pieces and the odd splash of bold colour. While the hallway is currently painted a deep blue, Kerry says she'll change it to suit artwork. 
Fun is right through the house, making it perfect for their four children. The bedrooms are cosy playgrounds, with bunk beds, a fireman's pole and a secret door connecting two of the rooms. The sense of comfort is continued with curved walls and a curved staircase, while an open plan living, kitchen and dining room keeps the house feeling spacious.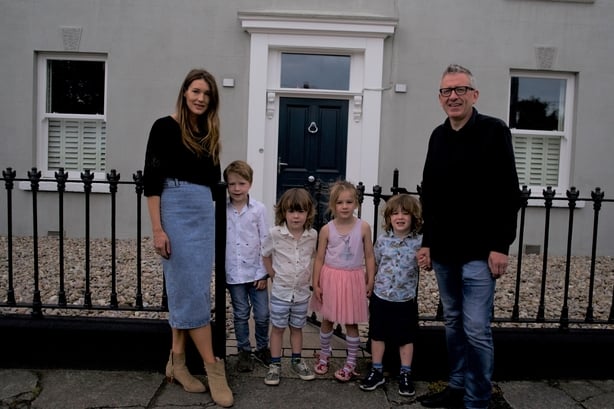 Alannah and Patrick
The second house was also the passion project of an interior designer, but this time a new build in Dublin. Alannah Monks lives with her husband Patrick and their two daughters, and says they tried to make the home as much of a self-build as possible.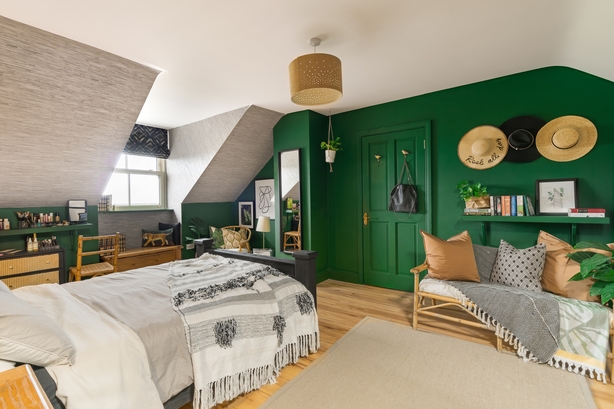 Each room has its own style and colour scheme, which is no doubt down to Alannah's aesthetic, which she calls "eclectic". 
Treating her home as a playground for trying new palettes and styles, the house is a reflection of Alannah and Patrick, she says, and the couple were very hands-on in the build and design.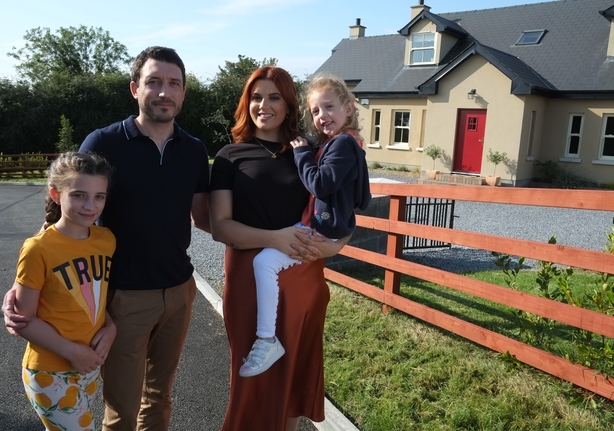 Seamus and Karen
Finally, the third home was a rustic and minimalist build in Co. Meath, created as a "labour of love" by building contractor Seamus Harrington and his wife Karen. Designed to blend into the landscape, their home looks like three separate barns from the outside, with a pared-back style inside.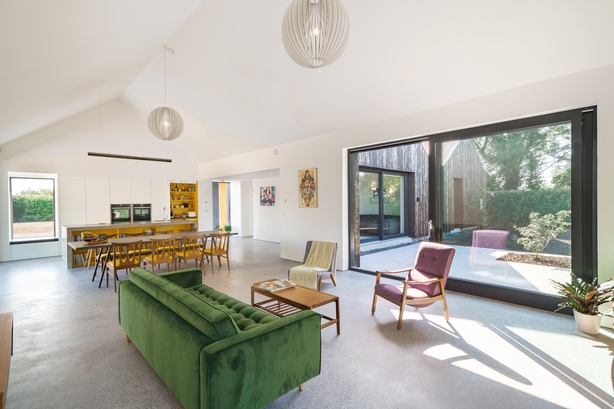 Preferring a "no clutter" approach, the house doesn't have skirtings or architraves. Texture is key in this home, as the couple used materials such as polished concrete inside and have a concrete island in the kitchen, while the external larch boards are charred to create a self-protection for the timber. The finished look - blackened timber - is particularly striking.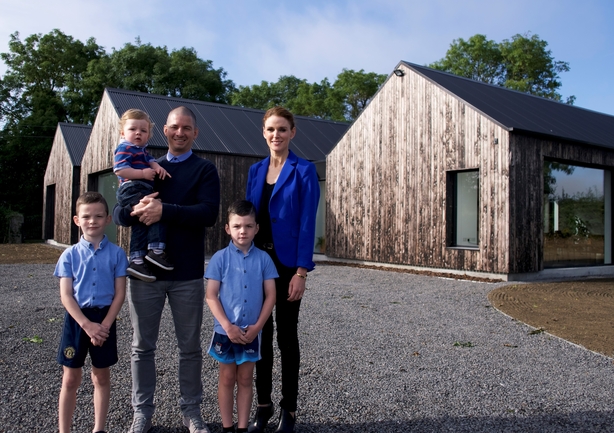 Adding a pop of colour, they went for a yellow front door and have pops of yellow throughout the house. To get their dream home looking just right, the couple worked with Studio Red designers. 
Ultimately, it was Kerry's chic and modern period home in Dublin that stole the judges' hearts, racking up a score of 25. 
Watch Home of the Year on Tuesdays at 8:30pm on RTÉ One.