In 2020, a tweet went viral for sharing the little-known fact that taking ibuprofen during menstruation can reduce blood flow by up to 50%. The tweet, which racked up 124,000 likes, highlighted how little is known about menstruation, how to manage it and make it more bearable.
It was also the first time many women had heard about it.
I am so upset that not one doctor ever told me about this

— Vivienne Gucwa (@travelinglens) January 21, 2020
WAIT WHAT

— Claire Willett (@clairewillett) January 21, 2020
HOOOOLLLY WHAAAAAT
i was today years old when i learned...

— Uncaged Anthology #4 is out NOW! /SJT (@racerxmachina) January 21, 2020
We've come a long way when it comes to talking about periods, but the fact that this is a road women must pave at all, through activism, political lobbying and just using the "p" word in polite conversation, is astounding.
Women have been having periods since time immortal, and it's only now that many women are learning the basics about their own body and what can make it more comfortable. Some, like the original tweeter, suggest it is misogyny that has kept us in the dark for so long, while the belief in some cultures that bleeding is shameful has undoubtedly been a factor.
Consider "Chhaupadi," the Hindu belief that women and girls are unclean during menstruation. The taboo is behind the now-illegal but still-prevalent practice in mid-Western Nepal of forcing menstruating girls to sleep in unsafe huts, away from the house and others, while on their periods.
Over half the population of the United States use sanitary products, and yet advertisements were banned there until 1972. Courtney Cox risked her career by saying "period" in a 1985 Tampax advert. And it was only last year that the HSE confirmed there was no need to take a monthly break on the contraceptive pill.
We need your consent to load this YouTube contentWe use YouTube to manage extra content that can set cookies on your device and collect data about your activity. Please review their details and accept them to load the content.Manage Preferences
Dr. Cliona Murphy, Consultant Obstetrician and Gynaecologist at the Coombe Women & Infants University Hospital, spoke to RTÉ LifeStyle about other myths that persist around periods, and the basic information that we should know about our bodies, but probably don't.
Socially incapacitating
First off, the ibruprofen tweet is true: certain medications can reduce flow and ease pain when taken together. It's a combination of cyklokapron and another painkilling tablet, which has a "synergistic effect", according to Murphy, so they have to be taken together. Prescribed by a GP and taken three times a day for three days and that important work meeting or flight doesn't have to be unbearable.
"If somebody comes to a doctor and complains of a heavy period the first thing they should be offered is medical management. Not everybody is aware of that."
"Most women will wait until things get quite bad before they go to their GP", Murphy says. "There is a feeling that it's women's problems and often people don't feel comfortable talking about it. What I would find is it's only from talking with their friends that they realise that what they're experiencing is heavier than the average."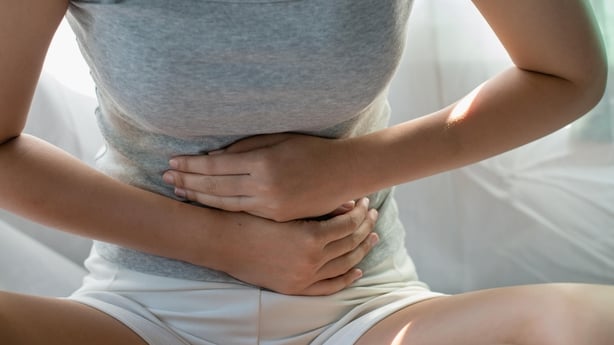 Of course, knowing what "average" is would be a good starting point. While there's huge variation, Murphy says it's usually five days of bleeding with the first two days heavy.
The point at which it becomes what she calls "socially incapacitating" – when you can't go to work, school or out for lunch with family, never mind tackle more challenging tasks like childminding or travelling – is when periods become irregular and heavy or go on longer than a week.
But even the idea of a "regular" period is part myth, as periods change throughout a woman's life. Murphy says that few people she sees realise that periods can get heavier in the late 30s, early 40s in the lead up to menopause.
"I would see a lot of women who think that this is going to settle off soon, but my experience is that doesn't happen. If they start getting heavy when you're 42, they're not going to magically go back to normal."
So, while it's hard to say what "normal" is, more discussion about periods will help more work out the difference between "normal acceptable, normal unacceptable and where there's red flags."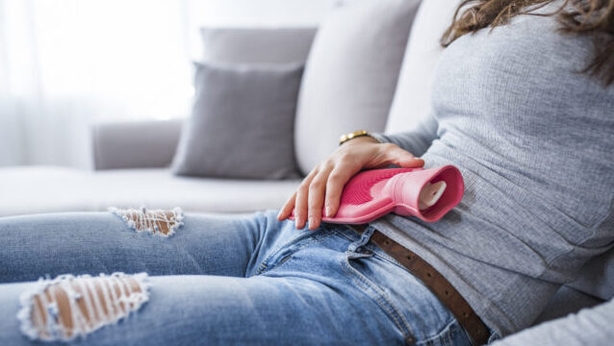 Red flags
So what should we be looking out for? "I would be concerned with someone who's having heavy irregular periods, more so someone whose periods have gone from four days to six days and they're becoming heavier", Murphy says.
We talk about the 28-day cycle but there's a range there, she says, with some women having 27-day cycles and even 34-day cycles.
"It's when cycles get shorter, they're 14 or 20 days or maybe unpredictable, that suggests there's something more serious going on."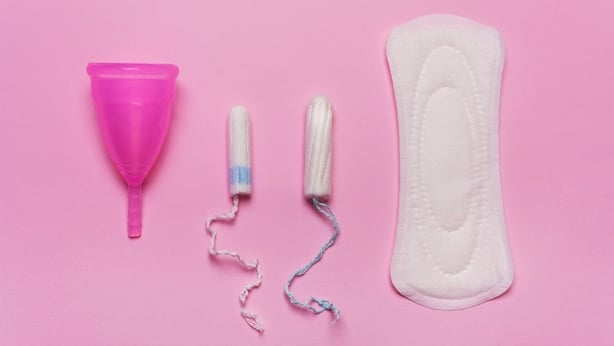 Having to use pads and tampons together, needing to wear only dark clothes for fear of leaking and needing a change of clothes on most days of your period are all "red flags that this is socially incapacitating and not acceptable, and that's regardless of whether it's three or four days' bleeding" Murphy says. "That's three or four days where they can't plan or do anything."
Loss of period can also happen for various reasons, from moving jobs or house, heavy training for a marathon – where your body fat levels drop, affecting your hormones. But for Murphy, "the trick is to sort out who is over-training from where it's the result of restricted eating or anorexia. Sometimes it can be a sign of anorexia in somebody who maybe hasn't recognised it as anorexia".
In those cases, she would address the eating disorder first and the periods second.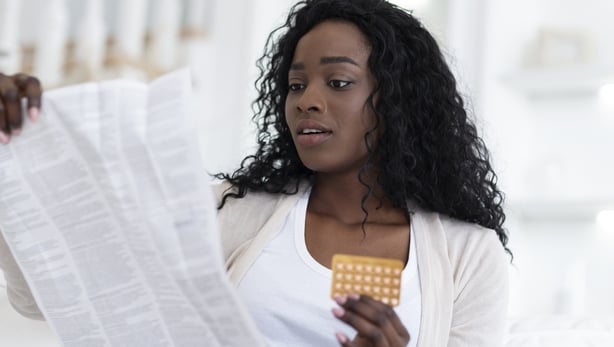 The pill
More women are reclaiming control over their periods, be that through period tracking or even just talking about them more. While you don't have to love your period – painful, chaotic and inconvenient as it may be – you should be at least able to live with it comfortably.
For this reason, confirmation that you don't need a monthly break when taking the contraceptive pill was met with waves of relief.
"Women of other ages will say 'I've been on the pill for four years, it's time to take a break' and there's no medical reason they need to do that", Murphy says.
"It can make a big difference if you can say to a girl who's coming up to her Leaving Cert exam, 'we'll give you this, you'll take it straight through and you won't have a period during your exams, won't have the pain or the loss of school.'"
"Some people are afraid of the pill and especially the younger girls who aren't necessarily looking for contraception. It's perfectly okay to take the pill for menstrual regulation so they can go to swimming and exercise. It's quite safe to take the pill for three months running and not take a break."
She adds: "In fact, there's some good evidence now to say that people who've been on the pill will have lower risk of things like endometriosis and ovarian cancer."
Watch: Is tracking your period the newest form of self-care?
We need your consent to load this rte-player contentWe use rte-player to manage extra content that can set cookies on your device and collect data about your activity. Please review their details and accept them to load the content.Manage Preferences
She explains that in medieval times, girls would have gotten their periods later – around 14, 15, or 16 – because they were thinner. They would have married soon after and started having children, possibly one a year for the next few years. Naturally, pregnancy stopped their periods, so they would have less periods than the average woman nowadays.
"They're exposed to far more menstrual cycles and that has a far more detrimental effect. It can increase your risk of endometriosis and there's some evidence to say that constant stimulation of the ovary can be a possible risk factor for ovarian cancer.
"In some ways, being on the pill and suppressing ovulation, you could argue is more natural."
The pill won't suit everyone, but there are many alternatives to look into with your GP. If you're trying to start a family, Murphy suggests coming off the pill six months before the time you want to try, and if the cycle doesn't even out follow up with your GP.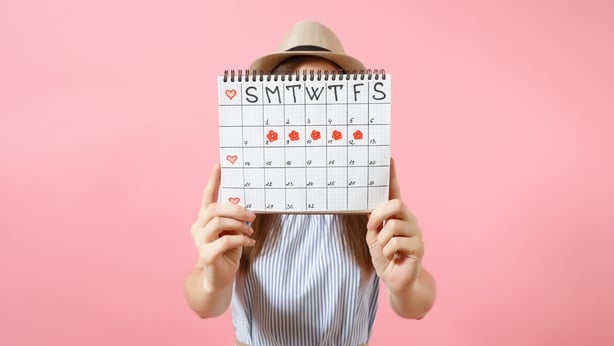 Misogyny or misconception?
As to whether it's the traditionally male-dominated world of medicine that's behind the lack of information on managing periods, as the original tweeter suggested, Murphy isn't so sure.
"I think that might be a bit harsh, to be honest. I think part of it could be that a lot of women think, 'my mother went through it, this is just the way it is' and it's only now that people are holding down quite serious jobs and they're not prepared to put up with things. I think people are more empowered to look for options."
There are still outdated misconceptions floating around, she says, such as the fear of the pill. "It's important for a girl to make her own decision, so sometimes I'm undoing the mum's misconception."
Whether it's the pill, period tracking, IUDs or the implant, there are far more aids available for women now than even just a decade or two ago, Murphy says.
"Women need to be thinking of seeking help sooner rather than later, because there is help out there."