Aidan Fogarty and his pro dance partner Emily Baker have wowed audiences, week on week, on Dancing with the Stars.
Praised by the judges for his controlled footwork and smooth steps, Fogarty earned 26 points last week for his "dark, dramatic, and intense" tango, bringing him one step further towards the coveted Glitter Ball trophy.
We caught up with former Kilkenny Hurler to find out how he's adjusting to the demanding rehearsals and sparkling costumes. Watch the video above.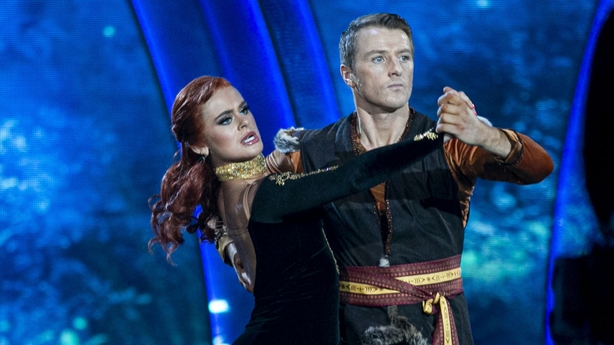 Behind the scenes, still wearing his costume inspired by Disney's Frozen, the athlete explained that while the routines are impressive, they come at cost: "It's probably the most challenging thing I've ever done, to be fair, but it's the most rewarding thing as well" Aidan told RTÉ Lifestyle.
"What's really struck me is the intensity of the mental side of it," he continued. "To get your head around the dance and interviews - you're being pulled and dragged in every direction during the week. I found the mental side of it really tough, as well as the physical side."
Despite the newfound pressure and hectic schedule, Aidan insists that his mood improves every Thursday when the excitement of a live performance lingers in the air.
"I'm grumpy Monday, Tuesday, Wednesday - I'm in a foul humour," he laughed. "Emily doesn't like to see me coming at 10am but Thursday, then, I come around and start learning the dance. It's just the worry of not learning the dance and Sunday is coming so quick."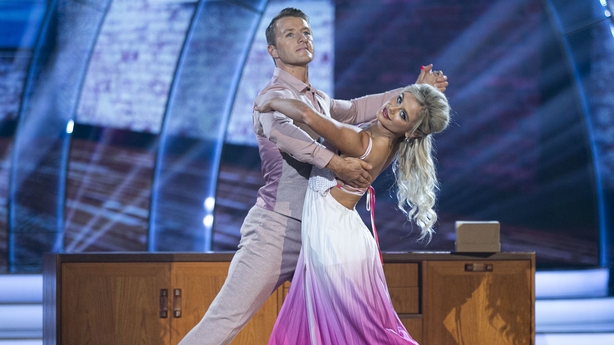 During the week, Aidan and Emily train from 10am to 6pm every day and attend any necessary photoshoots and interviews for the press in-between, all of which leaves the former athlete with little time to eat.
"I'm actually struggling to eat properly and healthily. WhenI get home in the evenings, it might be 9 or 10 o'clock, and the last thing you want to do is start cooking but I got a takeaway company who deliver to the apartment now."
He continued: "I was fit enough coming in but I did the jive the first week, it's a lively dance, and I was down half a stone in my two weeks."
"I feel skinny because I don't have time to go to the gym or do things that I would normally be doing."
On a happier note, after a stressful few days of dance rehearsals, Aidan gets to visit the wardrobe and make-up department - something he's come to enjoy immensely.
"I'm actually loving it. I love Halloween, I love dressing up and getting into character and all that. This is what it's about - fake tan and wearing this [costume], getting into character - I love it."
Dancing with the Stars continues this Sunday on RTÉ One at 6:30pm.