Academy Award-winner Patricia Arquette is one of the most fearless actors in Hollywood right now, playing roles that others wouldn't touch and speaking her mind on matters political. The RTÉ Guide's Donal O'Donoghue meets her.
"I really thought that by the time I was 50, Hollywood would retire me softly or maybe not so softly," says Patricia Arquette with a throaty laugh. The actress (51), who this month bagged her third Golden Globe (for The Act), has long disproved F Scott Fitzgerald's aphorism that there are no second acts in American lives.
If anything, Arquette's middle years have been more creatively fulfilling than early, visceral days of Tony Scott's True Romance and her dual roles in David Lynch's Lost Highway. With The Act and before that Escape at Dannemora (another Golden Globe), she tackled real-life characters in gritty tales.
In 2015, she won an Oscar for the magnificent Boyhood, having already won the Golden Globe for the same film and an Emmy for Medium. Yet even as her mantelpiece groans with awards, for big screen and small, she is never shy of telling it like she sees it.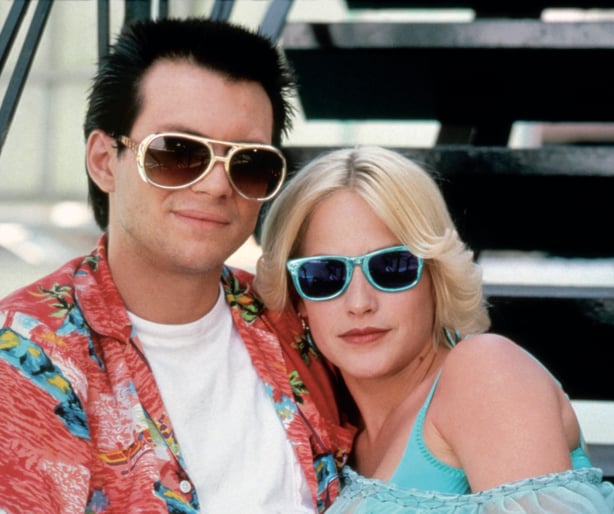 Amid the plastic lives of the Monte Carlo TV Festival, Arquette seems the real deal. Articulate and opinionated, the actress has lived a life, on-screen and off, that could fuel a bestseller. When we met last summer, she was in the throes of writing her memoir, the "most terrifying" thing she had ever done.
Arquette was in Monaco for the festival as one of the nominees in the Best Actress category (The Act) but was happy to talk about most things – her activism, her acting, her crooked teeth – even if the memories of her younger sister, the trans actor Alexis, who died of HIV-related complications in 2016, were still too painful to truly address. "I'm in the last few chapters of my book which are about losing Alexis and that is the hardest part of all to write," she says. "I loved her so much."
Acting is in the Arquette family. Her father, grandparents and great-grandparents were in the business, as well as her four siblings (Rosanna, Richmond, Alexis and David). "Maybe someday they'll find this actor gene and think, 'Ah there it is, that's why you're an actor'", she says with a laugh.
"But I believe that there is that genetic component. And also it was such a part of my mechanism growing up. You were more likely to get away with something if you could make a person laugh and we were each other's playmates. My daughter's dad is also an actor [Thomas Jane] and one day, when she was little, we were on the beach. She was pretending she was a baby cub and her dad was a daddy bear and I was mommy bear and some people passing by said, 'Oh, that's how actors play with their kids'."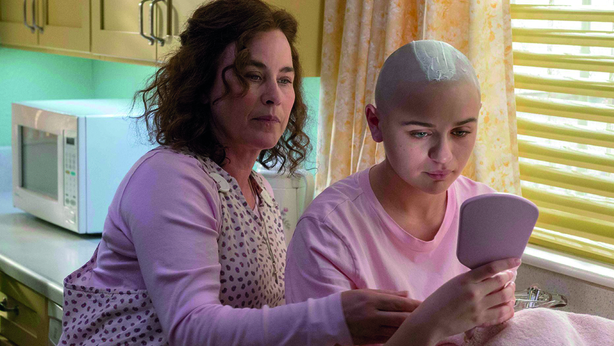 Activism was also part of her life growing up in a commune in Virginia and later in California, where she lived for a while with her big sister, Rosanna.
"My Mom and Dad were both activists so that was part of it. In a way, my Mom was a very traditional mom. She would cook and clean and do all that stuff, and that was expected of her. But I did see also that there was a real power dynamic that was unequal and part of that came from not having your own financial independence, of being valued equally. My parents were worried about me out in the world because they worried about me becoming sexualised. They wanted me to become a complete person and they wanted me to be strong."
Apart from acting, the only other career that she considered was working as a midwife (she still believes that someday it might happen) but acting always fascinated. "When I was a tiny little girl I used to play-act these commercials in the bathtub. I'd make them up. 'Irish Spring, as fresh as a summer's day!' [laughs] When I was younger my concept was framed by this romantic idealism; I really did think about did the boy get the girl and fall in love. At 17, I saw the films Frances and A Woman Under the Influence and those were the two movies that really made me want to act. I wanted to work with people like that."
Did she have any doubts about pursuing a life as an actor, having seen the struggles of her father? "My Mom had a lot of doubt. She asked me, 'Why do you want to do this? You've seen how hard it is.' She suggested a career as a doctor or lawyer or anything else, but I wanted to give it a try, if only for a year. Then I started to get work, then I became a mom and that put a fire under my ass like nothing ever before. Now I knew that I had to work hard, I had to be successful, because I had someone to feed. The buck stopped with me. Becoming a parent gave me a very strong drive." Enzo was her first child (with the musician Paul Rossi) and she was subsequently married twice, to the actors Nicolas Cage and Thomas Jane (father to her daughter, Harlow).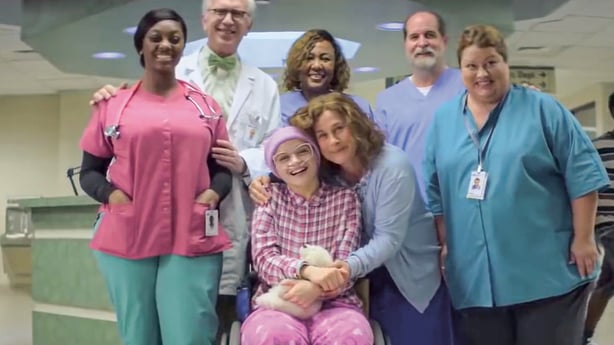 In The Act, she plays the tragic real-life Dee Dee Blanchard, a mother with Munchausen syndrome by proxy, who faked her daughter Gypsy's illnesses, confining her to a wheelchair and subjecting her to various unnecessary medical procedures for 20 years.
"I didn't know about this story until I got offered the part, but my kids had both seen the documentary and said to me: 'Don't play that lady, Mom!' I also encountered a lot of resistance from people in the business, saying you can't look like that and you won't work anymore after this. But is it only the young and the beautiful who can be allowed to be loved, to be sexual, to feel sexy? I don't believe that is the case. After Escape at Dannemora came out, I had to deal with people in the business saying you have to play someone who looks beautiful now. Oh my God! Why are we having this conversation?"
Asked about the roles that mean the most to her, she lists critical hits like True Romance, The Indian Runner and Lost Highway ("very challenging because I really am a very shy person") but she doesn't trash the box office bombs.
"Even the movies that I knew were bad at the time, I learned something from them. Like with some of those movies, I was so grateful because they gave me the money to buy diapers for my kids and take them to the doctor." But it's the extraordinary feature Boyhood (now streaming on Netflix) which Richard Linklater shot over 12 years, that is truly special. "With Boyhood, I felt so fiercely protective and I wasn't sure how I would handle it if anyone said anything bad about it. It was so personal. I don't think of Boyhood in the same way as anything else that I've worked on."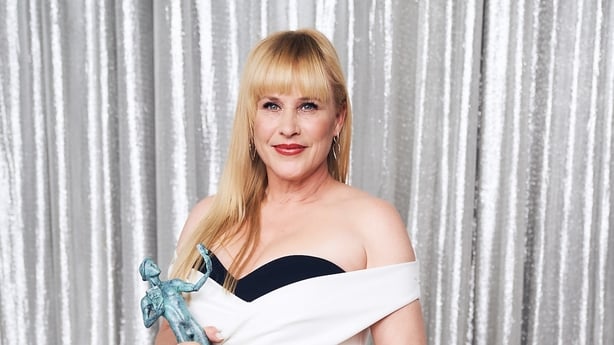 On the night she won her Best Supporting Actress for the film, Arquette made an impassioned acceptance speech arguing for equal pay for women in all professions. "Some people were upset but I wanted to say what I did to improve the situation for everyone. It didn't feel great afterwards but I thought it was a fair conversation to have. Also, some of it got distorted with people saying that I was saying that actors get more money but I didn't say that at all."
Success, she knows, is a double-edged sword. "I'm very grateful for success. There were times I could see how terrifying it was for my dad as he wondered how he was going to feed his kids. But there are pros and cons to success. Part of you is more exposed than maybe you want, but also I've been able to use my success to talk about things that we should be talking about."
Her older sister, Rosanna, was one of the first to speak out against Harvey Weinstein. So does she now see a change in how Hollywood treats women? "It is a work in progress. For instance, all of these networks are making more content for women and are more open to it. The majority of the episodes of The Act were directed by women, which is the first time that has happened to me in my 35 years or so in the business. But there is not a real equality in Hollywood yet.
"Personally, I want to see varied stories on the screen. Otherwise, I think it is limiting to our creative process. Even with this conversation going on, last year there was, I believe, even less shows with Latinos in them. So it's likes one step forward, one step back. We are human beings and our stories should reflect all that diversity."
Next up, Arquette will be reunited with Ben Stiller (director of Escape at Dannemora) for the Apple TV series, Severance. As she says, the options for actors are increasing but you've got to be careful not to take one step forward and one step back. It's unlikely that the actor who was once told she had to change her smile to succeed would ever do that.
"A few people made that suggestion about my smile when I was a kid, saying, 'Your teeth are crooked'. And I thought, 'Really? Are you serious?' My parents offered to buy me braces even though it would be a financial burden to them. And I thought why should I do that? I didn't want to look perfect. By then, I was already feeling sexualised by the world. I really didn't want to look like this kind of blonde ideal. I just wanted to look like a real person and not fighting to be someone's imagination of what I should be."