Fair City actor Ryan Andrews, who plays Sean Cassidy in the soap, says he's been dropping weight on Dancing with the Stars due to the intense rehearsals and his busy schedule. We caught up with him backstage on Sunday night.
On his first night of Dancing with the Stars, Ryan Andrews proved himself to be quite the contender. For their first performance, he and his pro-dance partner, Guilia Gotta, received 21 points for their quickly choreographed cha cha cha.
Despite being "very fast, very technical and full of energy", Ryan was praised by the judges for his fancy footwork. Even Judge Brian Redmond had to admit he was impressed by the actor's moves: "This is a good start and bodes very well for the future."
For his second performance, the 26-year-old delivered an energetic tango and, once again, proved to the judges that he's in it to win it.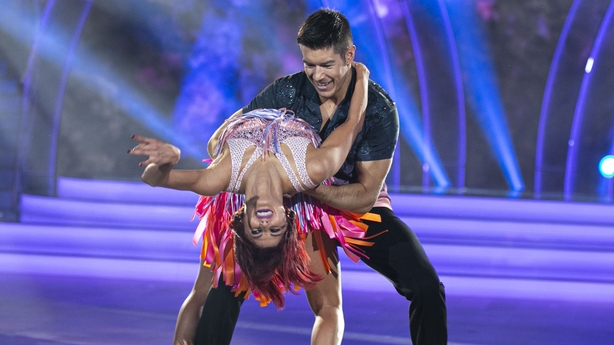 Speaking about his success on the show so far, Ryan told RTÉ LifeStyle that he was delighted with how it's been going but that the feeling of relief and achievement never lasts long.
"You go from a high from the dance and getting a standing ovation – which was amazing – and great comments from the judges but then you go across the stage to stand for the elimination so your emotions are all over the shop.
"You're up and you're down, Yewande was gone so you're feeling for her but you're also delighted – it's a weird buzz but I'm loving it."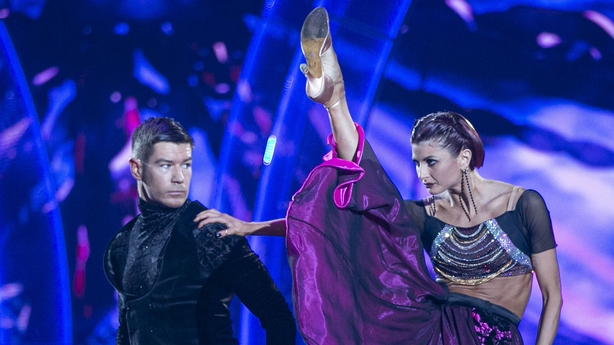 With all those emotions - not to mention the adrenaline coursing through his system - it would be easy to assume that the actor goes big every Sunday night, letting off steam before the rehearsals begin again. However, according to Ryan, all he ever wants is a nice cuppa.
"I feel like going home, having a cup of tea with my feet up and crawling into bed," he laughed. "We're here since eight o'clock this morning, we do a couple of run-throughs during the day so, by the time you get to the end of the show, you're physically and mentally drained."
"Plus I'm back in rehearsals tomorrow!" he added.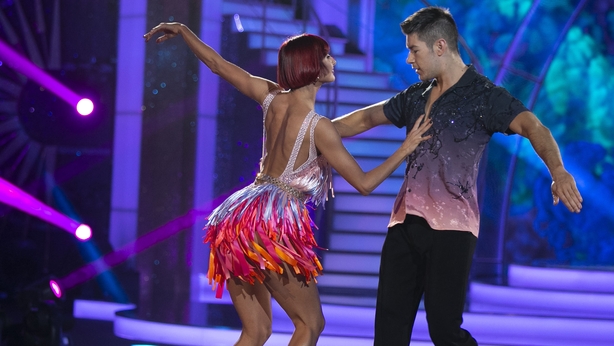 As an actor, Ryan's schedule is totally dependent on whatever projects he has committed to which, in terms of flexibility, can be both a blessing and a curse. Currently, he is not appearing in any other shows but just one month ago, he was juggling a fairly hectic schedule.
"It was mental. I started Dancing with the Stars rehearsals and Panto rehearsals on the same day so I was going 9-4, then 5-10 and doing 35 Panto shows. The Panto ended on the Saturday, this started on the Sunday - that was crazy."
The energy that Ryan had to bring to his family-friendly Panto performances combined with the skills he had to hone while training with a professional dancer is pretty mind-boggling. Despite only being three weeks into the competition, the actor says he can see a big difference in his body.
"I've lost over half a stone already and that's not necessarily a good thing, you know? You're training so hard, you might stop for a coffee but you're not eating the way you usually would be. I'm gone down to a 30 in my trousers - I haven't been a 30 inch since I was 12 years old."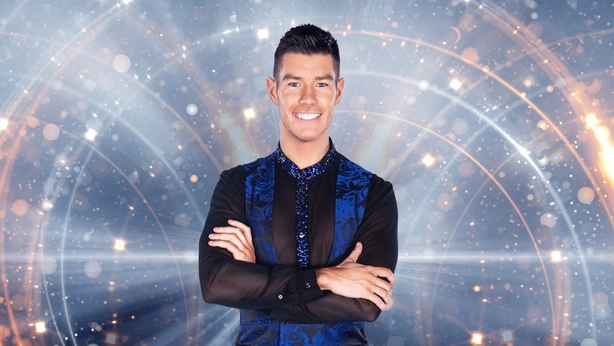 When it comes to the glitz, glam and fake tan of the show, many of the male competitors shrink away but Ryan insists he's coming round to the glittery outfits. His message to the wardrobe department? "Bring it on".
"At the start, I got a waistcoat from Niamh O'Connor in wardrobe and there were loads of diamonds on it and I was looking at it saying, 'I'm not sure'. Now, I'm saying there's not enough, bring it on," he smiled.
"It's so natural now, I'm just going to go with the flow."
Dancing with the Stars continues on RTÉ One this Sunday at 6:30pm.