He's spent his career renovating people's homes on and off TV, but now Dermot Bannon has taken on his biggest challenge yet; creating his own dream family home. He talks to Janice Butler of the RTÉ Guide about the highs and lows of a busy year.
There's been a lot of interest in architect Dermot Bannon's new house, so much so that he says the paparazzi have been lurking around trying to get sneaky shots of it, but in a relatively small city like Dublin, it's very easy to find these things out, especially in this case, where an obvious architectural structure has been added to a 1930s home, not to mention the convoy of builders' vans outside.
Not to give much away on the big reveal, which is being televised over a two-part special of Room to Improve, Dermot and his family's dream home is breathtaking but also in complete chaos when he gives me a whirlwind tour of the ground floor. Wall fixtures are still being placed, grass is being laid, furniture has yet to arrive; and all of this work needs to happen before the cameras arrive in a few days for the dramatic 'after' footage.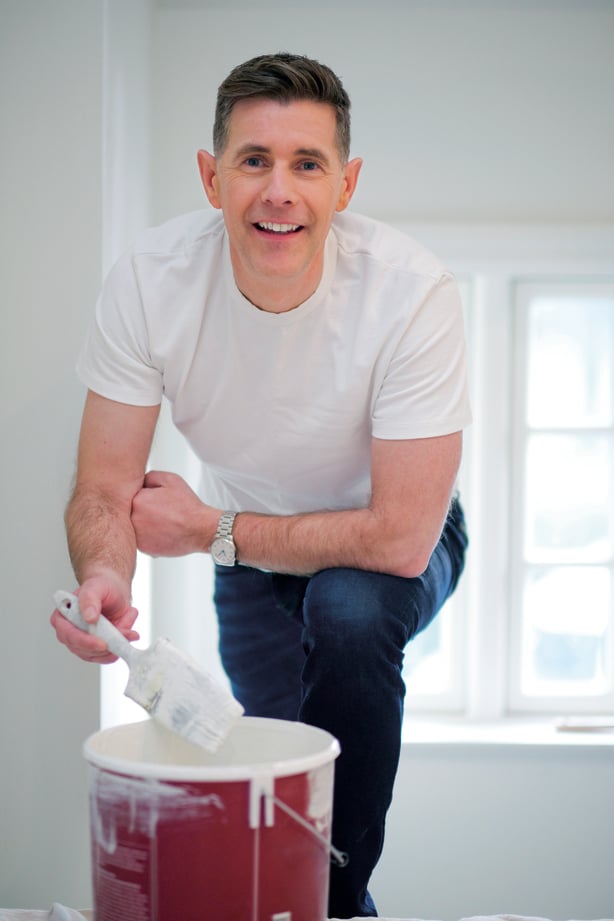 Dermot is, as usual, doing one hundred things at once, but is very calm and confident that all will be done in time. "We're often much more under pressure than this with Room to Improve," he says as he gazes at a new feature being put into the kitchen with the glee of a child on Christmas morning.
This dream project of Dermot's has taken the guts of a year, it's gone over on time and budget and he claims it's nearly killed him. "In lots of different ways," he says, "this year has probably been one of the toughest in my life. Physically, because I have a day job as well, I have Room to Improve, so everything that has happened to the house has been done at night time or at the weekends. So if I wanted to do the kitchen drawings, it had to happen outside of office hours.
"Mentally – I haven't been able to switch off from buildings for nearly a year, the family hasn't been away on a holiday for over a year, I haven't had time to spend with the kids. I just want it all to be over. But then you get days, like today, where you see it all coming together and your heart skips a beat. Do men's hearts skip?" he laughs. "Maybe it's a heart attack."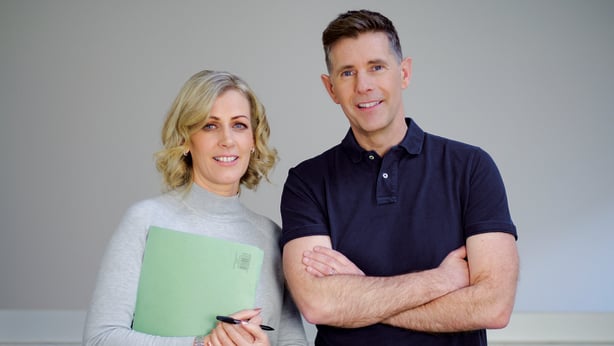 We've escaped the madness of the house and settle ourselves in a quiet coffee shop around the corner; possibly the first time in a long time that Dermot has sat down for more than ten minutes. I'd been in the previous house Dermot and his family (wife Louise, children Sarah,15, Jane, 11 and Tom, 7) shared about four years ago for an 'at home' photo-shoot. It was very much a lived-in home, with children's paintings and doodles all over the kitchen walls and a cosy TV room to the front.
Even back then, Dermot had grand designs of something more ambitious, but the opportunity and money weren't there, until now. "We'd been there for 13 years but it had become too small for us. Downstairs was fine but upstairs was half the size. I've a 15-year-old daughter who wanted to bring her friends back and there was no space for that. We had just outgrown it."
The chance came up to buy a house a stone's throw from their home on a street he always lusted after. So when the chance came, they jumped. "They rarely come up for sale and while the houses are small enough, the gardens are massive so I knew I'd have plenty of space to work with. I knew everything about these houses; I had the design done in my head before we even bought it."
The only obstacle he had to get past was convincing wife Louse that it wouldn't cause too much upheaval in their lives…of course, in true Dermot style, he downplayed it. "If I told her it was going to be like this, there would have been no way," he laughs. "When I was giving her the pitch, I had to sell it to her. It all seemed doable at the start. I embellished on when things would be done all the time. Her only real wish-list items were a gravel driveway, a side entrance and an extra bedroom."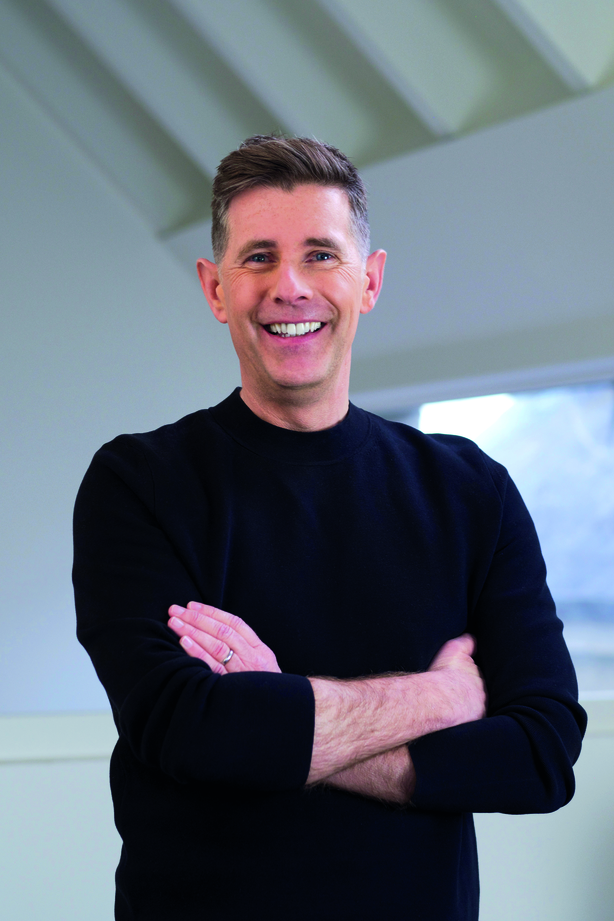 It has stretched them financially but he says that the combination of his day job, the TV work on Room to Improve and his commercial work with companies such as Vodafone have all helped. "There's nothing missing from the house that I wanted. But we had to dig deep. The way I looked at it is, I'm 47, my kids are of a certain age now – my eldest is 15, the youngest is seven – what are we putting it off for? My dad always said, live life while you're young because there's plenty of time to pay for things when you're older. This is when we can enjoy it as a family, in ten years' time Sarah could be gone – it's a short window. Life is short – maybe this is my mid-life crisis, but I want this to be the best family home I can give them. But we've been saving hard and working hard a long time for this."
The blood, sweat and tears of the renovation have been caught on camera for a special edition of Room to Improve, although Dermot seems concerned that since it's mostly him carrying the show that it might be lacking the 'family' element that a usual episode has. "They do appear at one stage, where my kids picked stones that make part of a feature in the house. It was a special moment. I tried to put as much meaning into it as possible. Everything in the house has been over-thought to the nth degree."
His close college friend Ciaran, a fellow architect, was with him every step of the way, advising and criticising his plans; an honesty that Dermot admits he couldn't do without. "Architects have to be blunt with each other; no one takes offense, that's the job. I ran everything by him, to the point that I'm trying to cut the umbilical cord at the moment."
When it came to landscaping the impressive back garden, Dermot had some ambitious ideas and brought in none other than fellow Dermot, Gavin, that is, to come up with the goods. "He did an amazing design for the garden but I couldn't afford it", he admits. "So for the last few months I've been doing the garden myself with my cousin Kevin and his wife Martina who's a horticulturist and she trained under my dad. It was lovely to have the family connection and dad would have helped with the last garden, so that was a bit emotional. I'm nervous to see how that comes across," he adds, tearing up a little.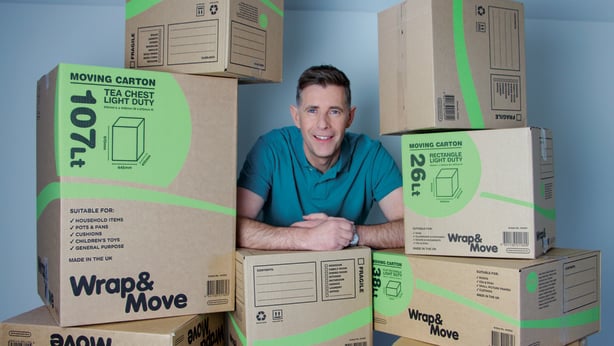 Once he and the family are completely moved in, Dermot will be back on the other side of things with a new series of Room to Improve coming later in 2020.
He'll be taking a new approach with the new series; he has a different view after this experience. "I do understand a lot more what people are going through. But I won't be able to be the emotional wreck that I was on my own house," he laughs.
After sitting for probably longer than he should have, Dermot jumps up to leave, back to the madness of the house build: "It's hectic but I'm kind of enjoying it," he smiles. There's a lot to be done, his vision is not yet complete, but in a few days the Bannons can close their doors to the cameras and enjoy their forever home. It is your forever home, right, Dermot?
"Never say forever," he laughs, "but the next one will be a cottage by the sea, when I'm not working, a complete downsize."
God love his wife is all I can say.
Watch the second episode of Room to Improve: Dermot's Home on Sunday, 5th January at 9.30pm on RTÉ One. Catch up on episode one on RTÉ Player.