We've watched him argue over pebbledash, lobby for pergolas and grapple with glass bathtubs - all that in just the most recent series of Room to Improve.
And while we love to see him reimagine houses around the country, it feels like all of Ireland has been waiting with bated breath to see Dermot's latest and most ambitious project: his own home.
In a new two-part RTÉ special, Room to Improve: Dermot's Home will follow along as the project moves from "dream job" to "a nightmare" and ultimately to the "secret" project he can't stop showing photos of to people. Last night we saw Dermot agonise over windows, the roof and the bathroom, with the final reveal not until the second part next week.
He's back!#RoomToImprove pic.twitter.com/ubN6fWH71P

— RTÉ One (@RTEOne) January 5, 2020
But if you got a taste of his vision, you haven't seen anything yet. We have an exclusive first look at the cool and sophisticated sitting room in Dermot's new Drumcondra home.
For all his builds, Dermot's own personal taste is less known - even he wasn't sure what it would look like - but his cool and sophisticated sitting room shows a clear fondness for minimal furniture, clean lines and muted, earthy colours.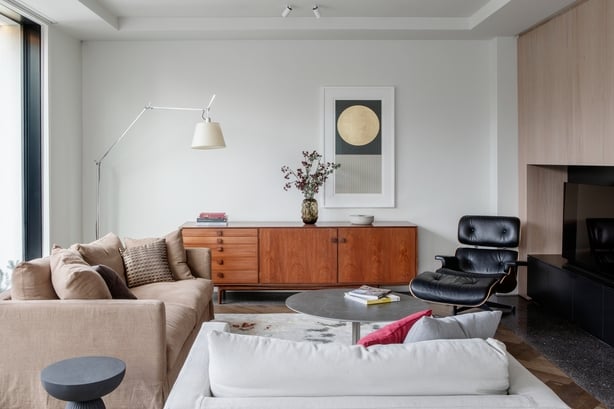 We're loving the architect's keen attention to detail, from the different textures in the wood and terrazzo flooring to the varied chairs and sofas.
In the process of the build, Dermot told RTÉ Lifestyle, he discovered a love for cosy spots, and we can imagine curling up on the plush sofa with a good book or a binge-worthy television show.
And while the overall look is simplistic and coolly sophisticated, we're drooling over the understated glamour of the Patrick Scott print on the back wall, its gold leaf adding a pop of elegance to the room.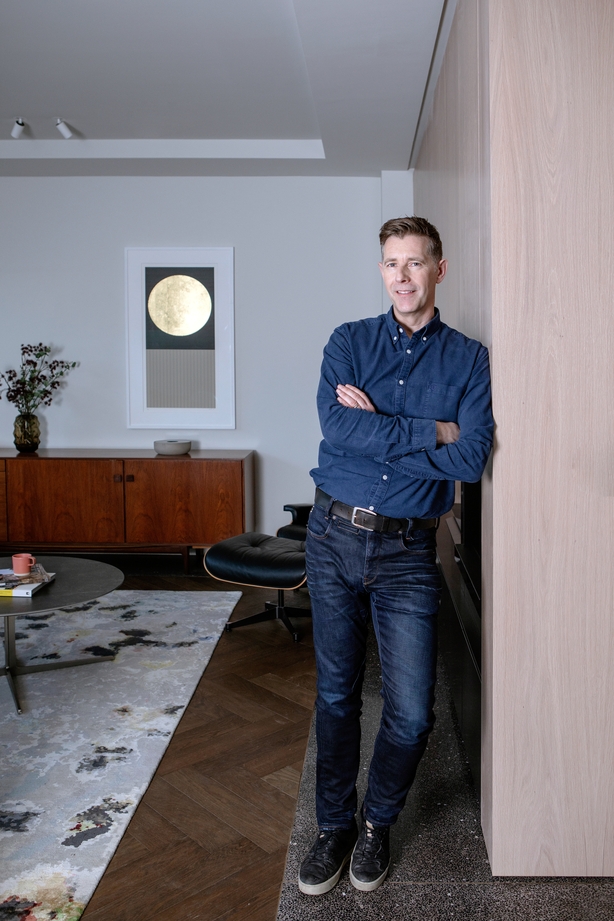 All that in just the sitting room! We can't wait to see what else Dermot has dreamed up for his dream home.
Watch part two of Room to Improve: Dermot's Home this Sunday at 9:30pm on RTÉ One.