The appeal of Black Friday is easily understood – the chance to get some pricey products in a financially friendlier manner on the eve of what is the most expensive time of year for most people.
However, lower prices entice and encourage people to buy products they don't actually need, and often can't really afford. Such mass consumption results in an influx of excess packaging, increased air miles and eventual waste production when the items are no longer used and discarded.
While it's nice to give someone a card or gift at Christmas to let them know you are thinking of them it doesn't have to further damage the planet they live on.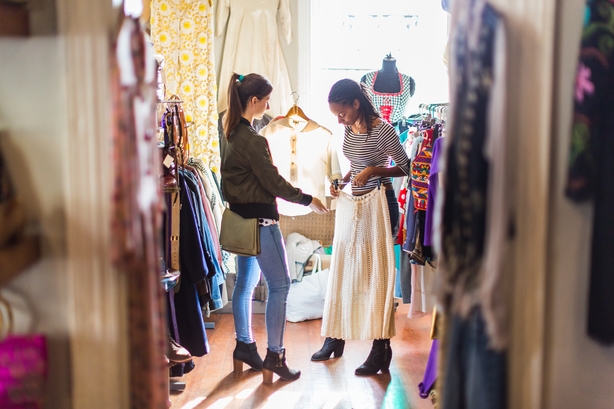 Can we have a "Green Friday"?
Swap Shops, charity shops, experience-based gifts and homemade crafts are all great and greener alternatives to try this Black Friday.
With this in mind, Cork's personal training group Aclaí are set to host their first Black Friday Swap Shop on November 29th. 'We've always tried to do something that was a bit alternative on Black Friday', managing director Ainle Ó Cairealláin explained.
"It just seemed like a good alternative thing to do rather than take part in a big marketing campaign where people spend more money on stuff that they don't really need. We would give people the opportunity to bring the stuff that they already have and swap it for something else."
Last year, the company increased membership prices by 30% on Black Friday telling prospective customers that the excess would be donated to a homeless charity. The company also runs community events like book and movie clubs and is currently planning a Palestinian pop-up shop offering a large variety of gorgeous goods from Palestine in order to fundraise for their Palestine Community Gym Project.
"The point isn't necessarily to get more stuff or give your stuff away or anything like that", Ó Cairealláin said ahead of Friday's event. "For me, the things that are negative about Black Friday is the fact that it is a marketing campaign based on encouraging people to go out and buy more stuff."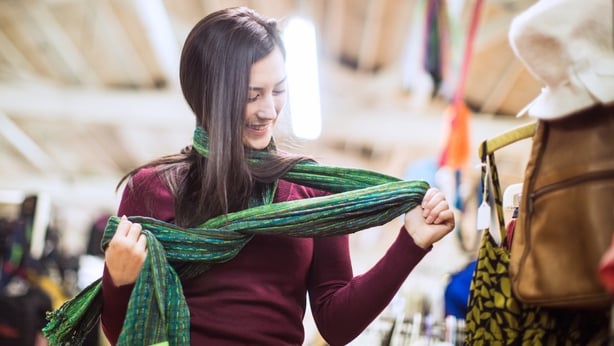 Pressure
Ainle pointed out that Black Friday can put pressure on people, making them feel as if they should go out and spend money - whether they have it to spend or not.
"The point of the swap shop isn't to get stuff, it's to bring people together and give people a refuge from this bombardment of marketing and advertising that we are all being exposed to", he explained.
He said that local businesses have gotten behind them as have members of the community who have been ringing for details of how to get involved.
"Black Friday has benefits for big massive companies it doesn't benefit small to medium enterprises. I think that's something that people to realise is that there is much more value in the money you spend in a local business", he said.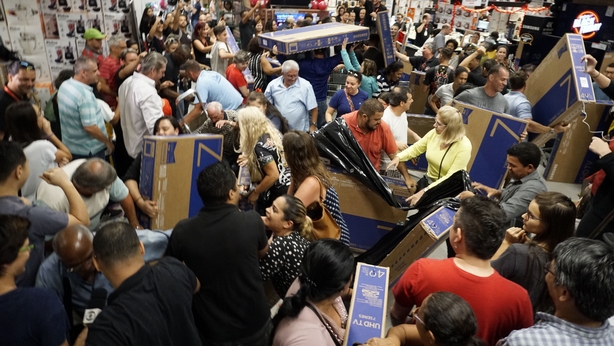 The event
The Swap Shop will run from 6-8pm in the Social Space of Aclaí gym in Cork's Bishop Street and attendees are asked to bring 5-10 items or just to come along and 'take shelter form the cold and the advertising'.
Any items not swapped will be given to charity shops and the group are asking people to bring good quality products that they would be happy to receive themselves.
We need your consent to load this Instagram contentWe use Instagram to manage extra content that can set cookies on your device and collect data about your activity. Please review their details and accept them to load the content.Manage Preferences
What else can I do?
While this is just one event that is happening in Cork other initiatives have also been launched to make people more aware of the waste generated on Black Friday.
The Green Friday initiative launched by Marian O'Gorman, CEO of retail group Kilkenny and backed by a number of Irish trade groups encourages people to shop local this Black Friday to benefit local businesses and the planet.
If you do decide to do some online shopping this Black Friday there are some small steps you can take to reduce your impact.
Consider whether or not you really need the item or if the person you are buying for actually wants it
Ask yourself if you really want it or if you're just buying it just because it's on offer.
Do some research and find more eco-friendly brands that are offering Black Friday deals.
Consider buying experiences rather than products - a day out will make for a nice gift without adding to clutter.