With its elaborate costumes, array of films, and Celtic roots, there really is no finer festival than Halloween.
However, the amount of excess waste in terms of food and plastic that is generated at this time of year is downright scary.
A survey by Fairyland Trust and Hubbub found that the festival generates over 2,000 tonnes of plastic waste from clothes and costumes in the UK alone.
By thinking green this Halloween you can take small steps to ensure your festive fun doesn't pollute the planet.
1) Trick or treat
Great fun for kids, parents and householders alike, the haul from the annual pilgrimage to local homes really adds up. All those wrappers from chocolate, crisps and sweets have to go somewhere and many are not recyclable.
Instead, why not buy one large tub of sweets, crisps or chocolate and distribute the goodies in biodegradable brown paper bags rather than the plastic alternative. Not only is this good for the planet but also your pocket as it will work out cheaper than buying multiple multipacks.
Trick or treaters can also do their bit by avoiding collecting their seasonal sweep in plastic bags. Instead, use a cotton tote. Not only can this be reused year round but it can also be decorated with T-shirt paint and stencils to create the perfect Halloween holdall. So don't be tricked into adding to landfills and treat visitors to your doorstep to a greener alternative!
Reminder: Soft plastics are now recyclable in Ireland!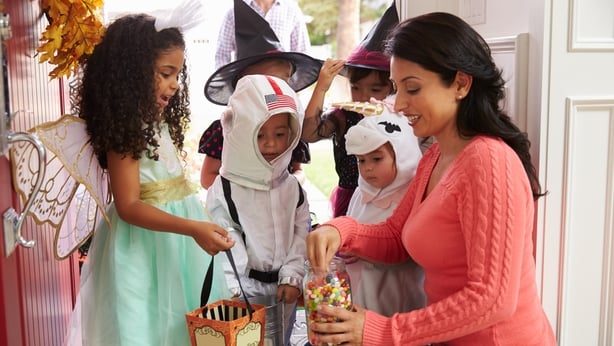 2) Get creative with costumes
The best thing about Halloween is getting to dress up but so much excess plastic is sent to landfill between unwanted costumes and the heavy plastic packaging they are sold in. Not only is this bad for the environment but it is also economically draining to fork out for fancy costumes every year.
Instead of buying a brand new costume every year try to swap costumes around with your friends. This way, everyone gets to be something different every year without the need to accumulate a mound of costumes.
Alteratively, online charity shop www.thriftify.ie are encouraging lovers of fancy dress to have a "Green Halloween" this year by repurposing a preloved outfit from the site, which acts like an ASOS for secondhand clothes.
There are so many ways you can turn an ordinary piece of clothing into something spooky or fun for All Hallows Eve!
As for make-up, Jiminy has introduced a range of kid-safe and earth-kind hair mascaras, face paints and nail polishes.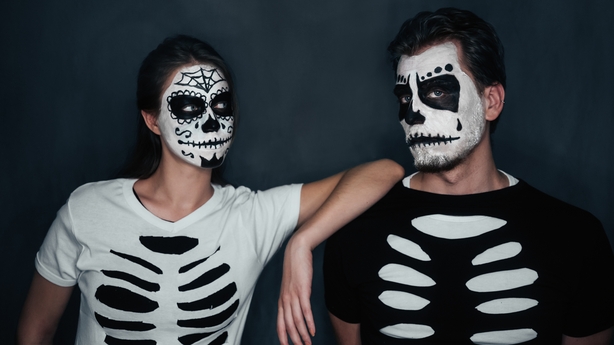 3) Food waste
Between the brack we buy for the house and sweets for trick or treaters it's no wonder there always seems to be so much excess food at Halloween. However, excess food inevitably means excess waste.
Starting with your pumpkin, make the most of what's available and avoid waste where you can. While most people simply chuck the contents of the pumpkin after carving it, a better idea is to use the insides to make pumpkin soup or pie for the perfect post trick or treating winter warmer.
Chocolates and nuts found abandoned at the bottom of bags also offer the perfect excuse to get baking and if you can't eat what you make right away you can always freeze it for another day.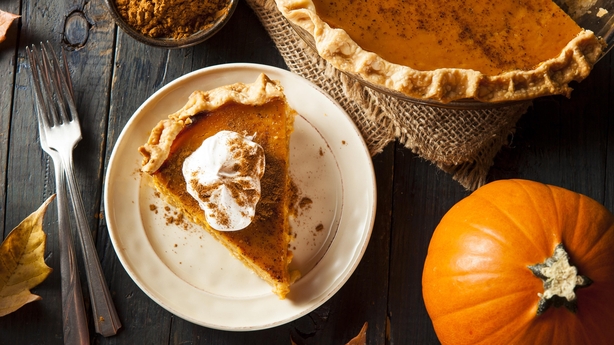 4) Sort the stuff
Don't add to an already problematic situation by failing to sort your bins. With a large volume of rubbish it can be tempting to just chuck it all into the black bin.
Take the time to actually think about each item and make sure you are putting the correct item into each bin. Hastily putting the wrong items into a green bin will only ruin your earlier efforts, rendering the whole bin useless to recycling.