As we head into October there is a lot of uncertainty in politics, the weather and even the rugby!
However, the one constant is the incredible amount activities being organised every week, even while a lot of venues are preparing their Halloween events in Ireland.
Whether you are interested in comedy, books, food, music, space or even the humble spud, there is something to keep you entertained this weekend.
Have fun!
1) So Funny Sligo Comedy Festival
A new addition to the scene in Sligo, the So Funny Festival features some top-class local and national comedians including Owen Colgan, Dave McSavage and Dermot and Dave.
There is also a special family comedy and magic show on Saturday afternoon with Colm Dawson. Not to be missed!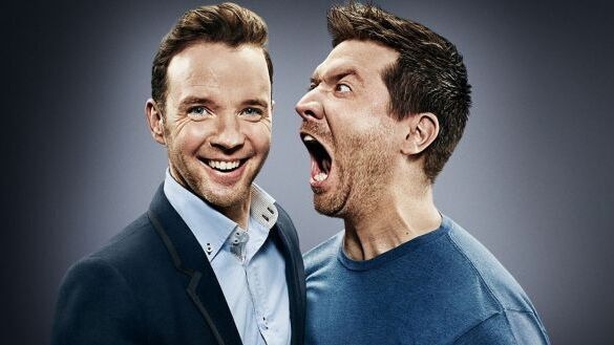 2) Potato Festival NI
Now in its seventh year, the line-up boasts a packed programme of activities and attractions for all ages including Meet the Potato Growers and Producers, Artisan Foods, Children's Activities, Cookery Demonstrations, Talks, Helicopter Flights and lots more.
The festival coincides with the Community Open Day at the Giant's Causeway where you can also enjoy the full Visitor Experience free of charge.
3) Donegal Bay and Blue Stacks Festival
The 19th annual festival concludes this weekend with events including Ag Teacht Abhaile Carnival Parade, Kevin McAleer in Guru and RTÉ Radio 1 Sunday Miscellany.
4) Wainfest | Children's Art & Book Festival
Wainfest is an annual week-long, countywide arts and book festival dedicated to children taking place this year from October 5th - 13th.
This weekend's events include making your own version of a Bronze Age sun disc in the Donegal County Museum on Saturday, a Fang-Tastic Party with Vampirina in Century Cinemas Letterkenny, a special Harry Potter weekend at Oakfield House and loads more.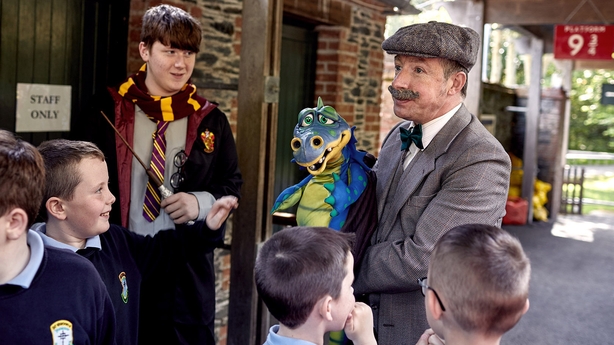 5) Dingle Food Festival
A tasty weekend of fun featuring cookery demonstrations, workshops, farmer's forum, street entertainment, live music, Maperath Mobile Farm and lots of children's events including Kingdom Falconry, The Brickx Club, Teddy Bear Picnic and more.
6) Harvest Fair at Ballance House
Featuring reduced admission on Guided House & Exhibition tours, Craft Market. Apple Sales and tasting, Tea Barn and lots of free children's activities including Bouncy Castle, Make a Bug Hotel, Face-painting, Apple Stuffing, Kids' crafting and games on the lawn
7) EPIC Space Camp
Exploring everything from space travel to gravity, food and beyond, with a range of activities from designing your own space rocket, to planning your colony camp! The first EPIC Space Camp workshop on Sunday is suitable for ages 8 - 12 years old.
Children also get free entry to the EPIC museum with accompanying adults getting a 20% discount off their ticket.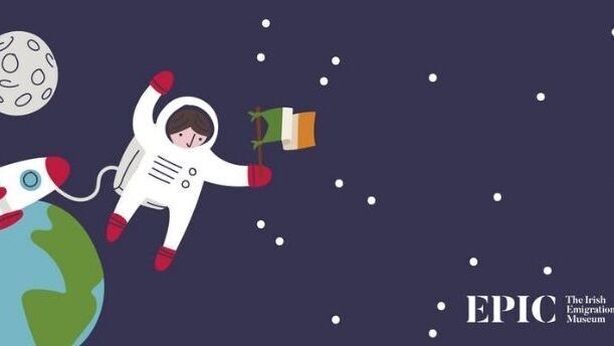 8) Galway Jazz Fest
Running until 6th October, there will be musicians from 14 countries, in 20 venues and over 50 gigs including performances from Lauren Kinsella, Sean Carpio and Donal O' Kelly, the fabulous London Gay Big Band and many more.
9) Ballinasloe Horse Fair
It's not all about horses as up to 80,000 people head to Ballinasloe this week to enjoy lots of other fun activities and events including food and craft market, jiving competition, tug-o-war, motorbike show and kids tractor race and a family show and fireworks display at Ballina Marina on Friday evening.
10) Cork Folk Festival
The thirty-nine year old festival returns with performances take place in concert halls, music venues, bars and on the streets this weekend including Cork's own John Spillane, Jimmy Crowley & Pete Coe, Seamus Begley, The Whileaways, Ye Vagabonds, Desi Wilkinson & Patrick Moulard from Brittany Máire Ní Cheileachair, Two Time Polka, Striolán Céilí Band, Blind Poets, Rowan Piggott, Cork Singers Club and Cork Pipers Club and more.
11) Dublin Theatre Festival
The festival continues through the weekend with The Sleepwalkers in the Axis, Pike St. in Smock Alley and Baba Yaga as part of the Theatre for Children in The Ark.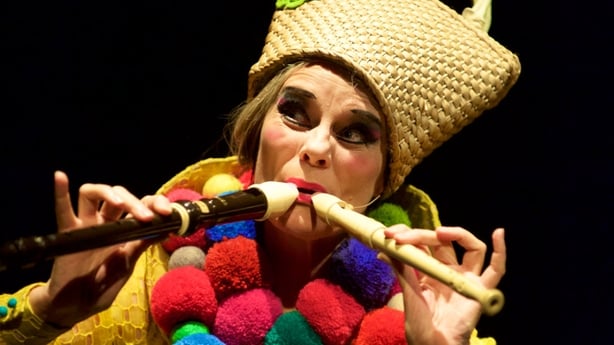 Three things to do next week:
1) The Connemara Green Festival
The fourth annual festival in Letterfrack, takes place next weekend to raise awareness of the unique ecology of Connemara and raise funds for biodiversity projects.
2) Bookville
The festival celebrates books, writing, illustration, comedy, art and more in partnership with visits from authors, illustrators, comedians, a meteorologist, a zoologist and an aeronautical engineer!
3) Bualadh Bos Children's Festival
Limerick's only arts festival dedicated to children runs from October 6th - 19th with magical theatre in the Lime Tree Theatre & The Belltable, book readings, talks, interactive workshops and more.
YourDaysOut is the No.1 community in Ireland for people finding and sharing fun things to do including events, family breaks and halloween events in Ireland. Businesses can also add extra tools to their pages to reach new customers, engage with regulars and create tickets to sell online, for less.