When Maureen Osayi met the man of her dreams at the age of 49, having twins with him wasn't on her mind. And yet that's exactly what happened, as she told Ryan Tubridy. Maureen and her husband were married in 2017 and their twin boys were born via surrogate nine months later.
A breast-care specialist by profession, Maureen moved to the UK to work for three months. She never expected to fall in love. The relationship hit a roadblock over the issue of having children. He wanted them but there was no way she could get pregnant. Maureen had three grown-up children from a previous marriage and a hysterectomy at 45 ruled out further pregnancies.
The relationship was on-again-off-again for a while. Eventually, Maureen's now-husband said he wanted to be with her come what may.: "There's a huge difference when someone loves you for you and not for what you can give them," she told Ryan.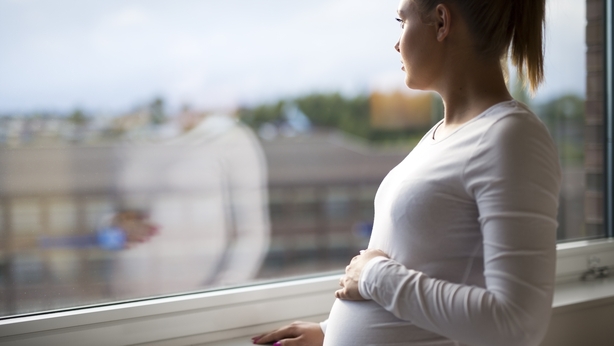 Maureen decided not to give up on the idea of having a child together. Surrogacy was an option in theory at least, as Maureen still had one functioning ovary. It soon became clear this wasn't a runner in the UK due to their age.
Out of the blue, one of the specialists who had refused them got in touch. It turns out Maureen cared for her sister post-mastectomy and the specialist recognised her name. Off the record, she recommended a fertility clinic in Ukraine.
Age was not a barrier to surrogacy in Ukraine; the only stipulation was the intended parents had to be married. Maureen and her partner needed to check in with their families before going ahead. She wasn't sure how her grown-up kids would take the news:
"My son, who I was concerned about, he's 33 – he was 30 at the time – and I said it to him. He said 'Mum, whatever you want to do, this is your life.'"
With their families' blessing, they took the plunge. A prospective surrogate was found who had been a surrogate once before and had a 6-year old child of her own. She was also in her 30's, which Maureen felt was a good thing: "I wanted somebody that was mature enough, that had had children herself."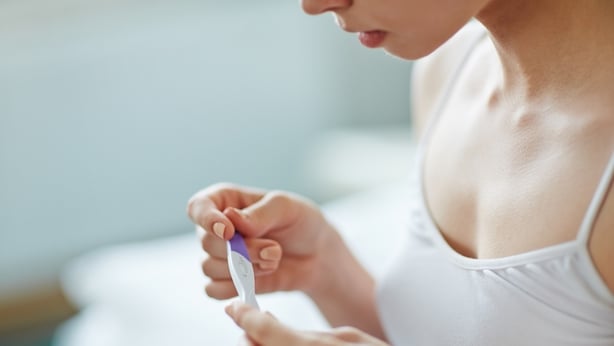 Every aspect of the surrogate's life during pregnancy was covered financially, including childcare for her son while she gave up work. The couple were not encouraged to meet her. In fact, they were advised that this could lead to problems.
"You can have a relationship with her if you want, but they seriously discourage it because it's an emotional journey for intended parents, and you can be very much held to ransom by a surrogate who decides to turn the cheek and decide to go against the contract and ask parents for money in between what she's already getting."
As it turned out, they did meet up when scans were being taken and Maureen says the relationship developed naturally: "She took my hand one day, just while she was sitting beside me, out of the blue, put my hand on her tummy to feel the babies kicking and I cried, I just cried."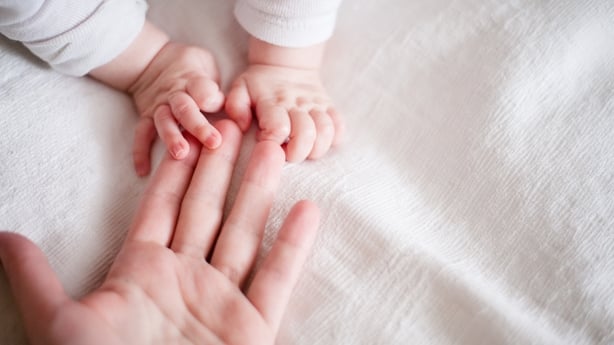 The twins arrived by C-section 5 weeks early. Maureen and her husband were overjoyed. Because they are the biological parents of the twins, Ukrainian law gives them automatic rights as parents, once a DNA test is done post-birth.
As Maureen explained, this is not the case with surrogacy in the UK and Ireland. Maureen invited the surrogate to celebrate Easter with her and her family that year. Maureen was overcome with gratitude:
"I didn't just thank her, Ryan. If you saw us, I put my arms around her and I cried and I said it to her 'You have no idea what you've done.' She said 'Yes I do. I do. I can see it,' she said. I cry thinking about it. We still talk. We talk twice a month."
Listen back to Maureen and Ryan on RTÉ Radio 1 above.