The RTÉ Guide's Jess O'Sullivan shares her top interior design tips for the year ahead.
Baby boom
There's a very exciting arrival to the Arnotts homeware department as Pottery Barn Kids will be launching in-store in September. The chic California brand which is the stuff of Pinterest dreams is all about creating a stylish and safe space for your little one, with a focus on quality, well-made items.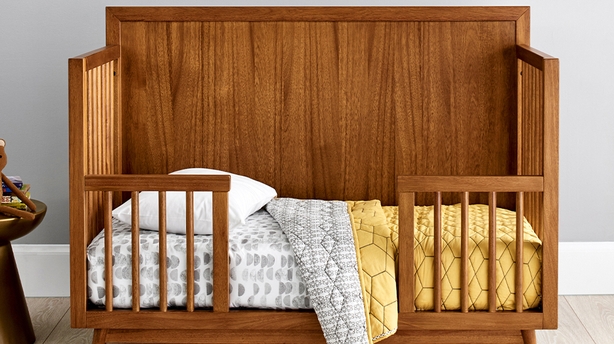 Furniture is practical and cleverly designed and made from FSC-certified wood, with water-based furniture finishes, while soft furnishing, bedding and plushies come in the beautiful fabrics like 100% organic cotton.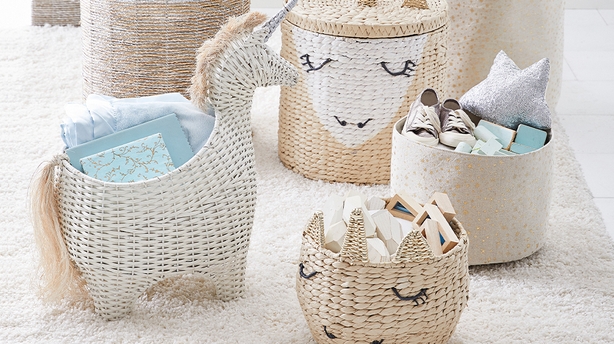 Style pop
There really is nothing better than a sneak peek inside the homes of stylish celebrities to glean some A-list inspiration. H&M is giving us just that with its At Home With Poppy Delevingne campaign which goes behind closed doors at the British model's eclectic and colourful London home which serves as the backdrop to the latest collection of homewares.
From the kitchen and bedroom to the living room and bathroom, Poppy has styled her home with the prints, plush textures and earthy tones of the new H&M Home collection.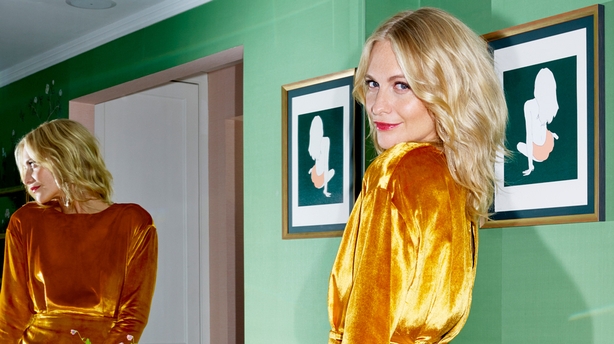 Her best decorating advice? "Don't be afraid of clashing colours and prints, it only brings vividness to your space!" She also believes vintage and velvet are a match made in heaven. "I love dark, moody interiors, lacquered walls and vintage objects." Shop the collection in-store and online at hm.com with cushion from as little as €7.99.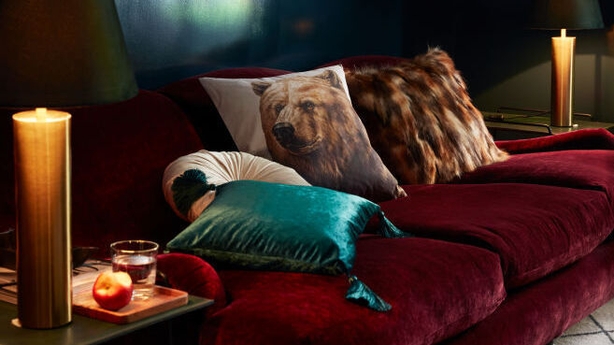 Early doors
If spring is for clearing out, then autumn must be for stocking up, and it'll be hard to resist some of the stylish new arrivals at Danish home store JYSK which has just unveiled lots of new season arrivals of furniture, soft furnishings and accessories.
The early bird gets the worm as there will be special offers on items when the collection launches on August 29. For instance, this nifty end table will be €19.99 from September 5th, but can be nabbed for just €15 if you're quick. See jysk.ie.