We do things differently in Ireland.
While Europe celebrates its cultural heritage with a day of events around fifty countries, Ireland, as part of European Heritage Days, needs a full week to promote our natural, built and cultural heritage.
Well, in fairness, there is just so much to see and do with over 2,000 different events taking place all over the island.
There are also the usual mix of family festivals, events and activities taking place this weekend to entertain every family blend.
Have fun!
1) National Heritage Week
National Heritage Week is running from the 17th to the 25th August with plenty of events where the whole family can share new and exciting cultural activities together. Events over the opening weekend include a family workshop in National Gallery of Ireland, a family print festival at the National Print Museum, Wild Child Exploration Trail in Strokestown Park, Glendalough Open Day and Big Dig, a Family Fun Sunday at Hook Lighthouse and lots more.
2) Elves & Fairies Day | Brigit's Garden
The Fairy Queen and Elf King are on their way to Brigit's Garden in Galway this Sunday for a day of fun and fairy magic including the Elf Tug-O-War, Storytelling, Treasure Hunt, Arts and Crafts, Elf and Fairy Ball and more. Attend wearing your favourite fairy or elf costume for an enchanting day in the Gardens.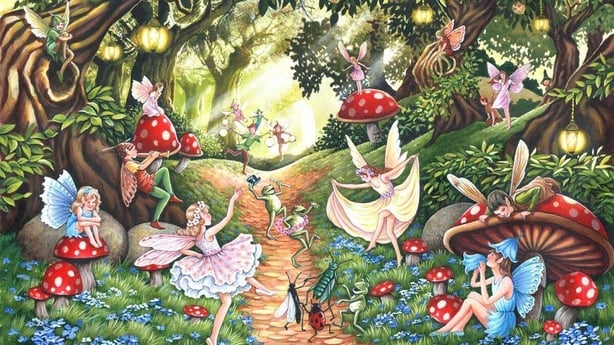 3) Belmullet Festival
The Belmullet Festival is organised around Lá an Logha (day of indulgence) this Thursday and has developed into a wonderful week of entertainment and activities for young and old with special events for children and families which, this weekend, includes Raft Race, Kayaking, Mike Denver and a family fun day on Sunday afternoon in Áras Inis Gluaire.
4) Carrigaholt Family Festival
Now in its 26th year, a fantastic three day fun-filled festival with music, drama, dance, heritage events, country sports and plenty of good old-fashioned games for the children including a slow bicycle race, car treasure hunt, fancy dress parade and more.
5) National Wax Museum Plus
A lot more than just wax statues, the museum is full of fun and interactive exhibits that will keep active children entertained for a couple of hours, especially in the rain. They have also just added a photo booth where your family can get a picture with some famous faces.
6) SkyPark | Family Fun Day
End your summer on a high with SkyPark's Family Day on Sunday. There will be bouncy castles, arts and crafts, face painting, a reptile zoo and live music for just €5 entry or free with any activity booking.
7) Wells House | End of Summer BBQ
Enjoy some end of Summer fun with a BBQ and live music in Wells House on Sunday afternoon. On Wednesday 21st, let the little ones run wild on their nature scavenger hunt with a treat at the end as part of Wild Child Day.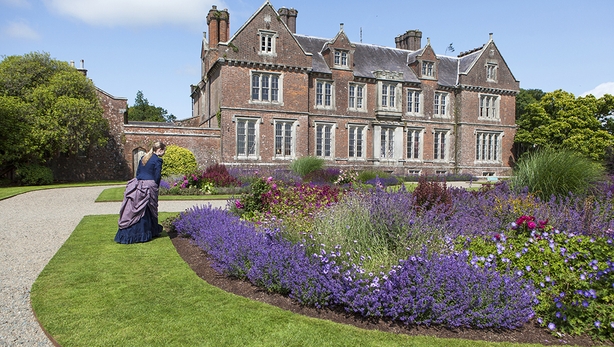 8) Totally Terrific Tomato Festival
A celebration of all things tomato starts this weekend at the National Botanic Gardens. The festival will feature over 250 varieties on display in the Teak House alongside a series of tomato talks and fun activities for children.
9) Ballyshannon Show
The Ballyshannon Agricultural Show returns on Sunday with a full programme of competitions in the cattle, sheep, horses and agricultural classes as well as home baking, craft, flower competitions, free novelty children's events, live music by David James from 2.30pm to 4.30pm and lots of family fun.
10) Howth Roots & Blues Festival
Don Baker headlines in The Abbey Tavern on Sunday night and The House restaurant hosts the Gavin Povey Band with Dinner on Friday and in-between there are 23 free gigs across 9 different venues in the picturesque, but happening, village this weekend.
11) The Big Grill Festival
The Big Grill will allow you to discover and learn about all kinds of BBQing grilling, smoking, meats, and delicacies from around the globe, all washed down with a choice craft beer or cider. There will be demos & workshops from well-known chefs, eating challenges, children's play area with family-friendly entertainment, a grand BBQ cook-off, and lots more.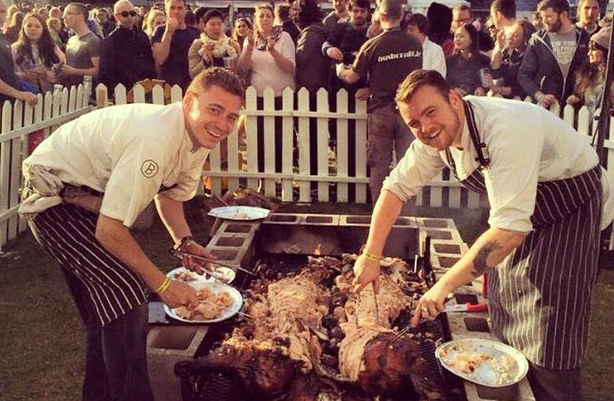 12) Tullow Show
Tullow Agricultural Show has something to interest both rural and urban visitors of all ages. There are classes to suit all ages from cattle to sheep to horses and ponies, to art, flowers, farm produce, home and dairy, photography, crafts and much more.
3 things to do next weekend
1) Trim Salmon of Knowledge Festival
The 3rd Trim Salmon of Knowledge is a free festival of family fun, music, dramatic performances incorporating the mythical story of the Salmon of Knowledge from the River Boyne, arts/crafts, culture, Boyne Valley Food producers and much more.
2) Loughrea Medieval Festival
Returning for a sixth year, the Loughrea Medieval Festival is a fun and educational free family event where Lords and Ladies of every age can experience the sights, smells and entertainment of medieval Loughrea as the town is brought to life with everything from the festival's Jester to combat fighting on Sunday's Walled Towns Day.
3) Oughterard Show
The Oughterard Show takes place at Corribdale Grounds and Oughterard Community Centre with numerous animal classes and a domestic section suitable for everyone in the family from grandparents exhibiting their traditional skills to children exhibiting their drawings or painted hard boiled eggs.
YourDaysOut is the No.1 site in Ireland for people looking for fun things to do including events, family breaks and birthday party venues. Businesses can also add extra tools to their pages to reach new customers, engage with regulars and create tickets to sell online, for less.