Festivals are a huge part of Irish life, and have been in some way for many years. We go with groups of friends or as parents with our children, they're for everyone, and they attract a large amount of Ireland's population.
This means that there is a large group of people eating and drinking out of cans, plastic bottles and cups as well as using plastic cutlery and plates.
Not to mention the mass amount of single-use plastic packaging we pack for the campsite - make-up wipes, snacks, packets of tissues, etc.
Imagine if festivals such as Electric Picnic - that hosts a crowd of up to 57,000 people - were to go green. It's hard to fathom what a difference 57,000 less plastic bottles could make.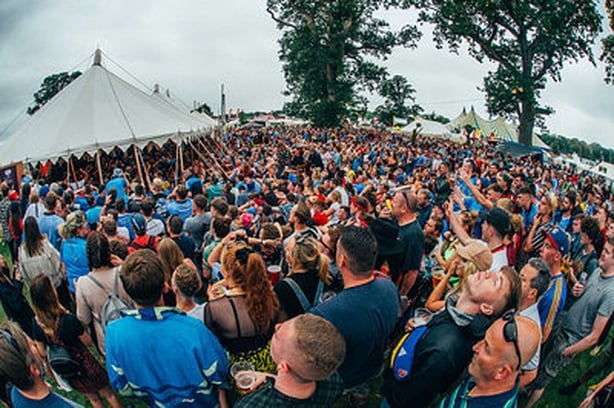 Tad Kirakowski from Voice of Irish Concern for the Environment (VOICE) says: "Music festivals are a staple of the summer scene, however their impact over the last few years has been growing as the number of people attending increases and the amount of waste generated increases along with it".
As Mahatma Gandhi once said, "Earth provides enough to satisfy every man's needs, but not every man's greed." So while we all go to festivals to have endless fun, there's no harm in taking the earth into account at the same time.
Here is a list of festivals that are being mindful of our precious earth...
1) Electric Picnic
Electric Picnic's (EP) sustainability team has been monitoring its carbon footprint, and they have already made big changes. This year the festival has taken part in Julie Bicycle's Creative Green Certification in order to be ranked from 1-5 on how green EP really is.
Organisers were pleased to announce this year that none of their waste went to landfill. They recycled and composted 24% of their waste and 76% of it was used as energy. Their recycling increased by 36% in comparison to last year.
That's not all, Friends of the Earth sent over 140 passionate 'Green Messengers' around the festival to encourage people to recycle as well as inform the attendees about the green initiatives.
The Living Lab by Native Events is another stage that featured in Body and Soul and at EP in 2018. Their ethos is all about sustainability. It showcases innovative solutions to the environmental, social, and commercial challenges presented by climate change.

2) All Together Now
All Together Now (ATN) also did their bit in making their carbon footprint that bit smaller this summer with a huge push towards sustainability. Situated in Curraghmore Estate, Co. Waterford, this festival was surrounded by incredible landscape and was filled to the brim with educational stalls, educating festival-goers on sustainability, fair-trade products, climate change and reducing their carbon footprint.
Organisers said: 'We are committed to reducing our waste drastically on site where possible, and use environmentally friendly, compostable materials at our festival'. Sand barrels were also scattered around the festival for cigarette butts as well as having Down2Earth as part of the who are Ireland's leading suppliers of plant-based food packaging.
Vanessa Clarke who ensures that all the traders at All Together Now are fully sustainable said that "everything and everywhere needs to be sustainable, not only festivals, but that's the starting point".
She continued, "Last year we couldn't find Irish water that wasn't in a plastic bottle, so we had to import them from Denmark. This year we managed to source water from Bellameena, and work with Just Water, which makes for a much lower carbon footprint in its breakdown."
3.Indiependence
Indiependence, a festival based in Co.Cork, hosts up to 15,000 festival-goers. Their initiative to reduce their waste was a unique one. For every ten Heineken cups they returned, they collected €2. What's more, those same cups will soon be used to make garden furniture.
Furthermore, the festival asked that all food vendors offer biodegradable and compostable utensils in order to improve their waste reduction, and their water bottles will also be compostable.
4. Vantastival
This is a one-of-a-kind festival. Like the other festivals, Vantastival hosts live musical acts, but there is a special focus on the camper van lifestyle which brings an extra dimension. However, the foundation of this festival is built upon fossil fuels that come from motorized vehicles.
And while this is the main attraction of this particular festival, organisers advised festival-goers to share vans as much as possible.
Vantastival have said: "Ireland has some of the best renewable energy potential in Europe. Reducing the world's carbon emissions presents a great opportunity for the development of international energy interdependence, and that can only be a good thing for our small country, irrespective of climate change".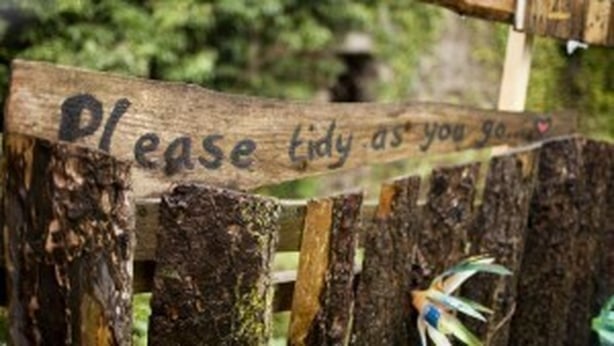 5. Longitude
As a day festival, Longitude never has a tent problem to deal with, but it's still aware of all the other ways that festival-goers can do some damage to the environment.
Their website features a 'green' section that lists the extent of CO2 emissions per person travelling, making their visitors aware of the importance of carpooling. It also points out that one person travelling on their own releases 344 grams CO2 per passenger-mile, and that a full coach releases just 26 grams CO2 per passenger-mile. If this doesn't encourage people to carpool, I don't know what will.
Plus, if you get peckish in between acts, all the food you buy from festival traders is served in biodegradable packaging.
6. Knockanstockan
'We really want to hit home the importance of our home' - that's the message from Knockantockans' Guilt you Green initiative which encourages a collective dynamism for a cleaner festival environment.
Their website was full of eco-friendly tips and asked that festival-goers bring their own reusable drinking vessel, leave the wet wipes at home, and clean up around their tent (with rubbish bags that the festival provide).
Knockanstockan even let visitors swap their warm cans for cooler ones so that they didn't have to lug around bags of ice, thus reducing their plastic footprint.
The final request? Leave no trace, just good energy.
7. Beatyard
In 2018, the Dun Laoghaire festival ran a Bin It To Win It campaign whereby visitors collected a bin bag from any of the bars, filled it with plastic glasses, brought it back to the designated recycling point, and had a pint on the organisers.
This year, they've expanded their sustainability powers up a notch by implementing an Ecobrick initiative. For every bag of waste you collect, it builds an Ecobrick (a resusable building block), plus you still get your free pint.*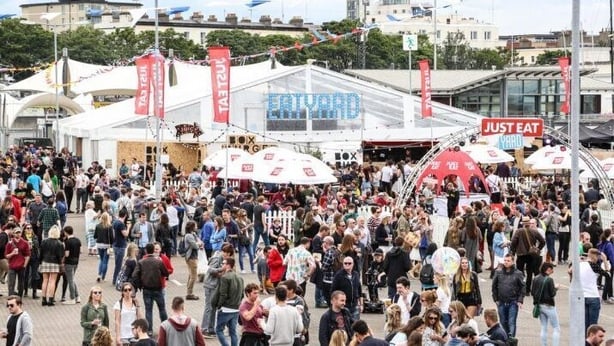 8. Forever Young Festival
Forever Young Festival not only plays the oldies and goodies, but it's also good to the environment. It's the first festival in Ireland to ban single-use plastic. Its aim is to promote the dangers of plastic that threaten the world for the next generation. Only reusable packaging is permitted on site and water is available in plant-based, biodegradable bottles.
The eco-friendly festival also offers Kar tents as part of the eco package. Kar tents are made of cardboard but can take 3 days of rain, meaning you can stay dry and guilt-free. It's also hassle-free because it's already erected on your arrival and recycled when you leave.
Top tips for your next festival
Just the one
Tad from VOICE listed a few dangers to the environment that festival-goers can help with. He says, "Use only what you need – don't take a handful of tissues where one or two would do and don't take a bunch of stacked plates where one would do.
Recycle
Bring your rubbish to the right bins, better again pick up one other piece of rubbish you see along the way if you can. Some festivals have instituted classic deposit return schemes on cans and bottles or have included novel ways to encourage clean sites for example 'camping communities".
Pack up
Tad also says that tents are a massive issue every year. He says: "If you arrive with a tent, you leave with a tent, that's it. Increasingly there are alternatives that rely on a circular economy model such as pre-pitched tents or tent donation schemes".
Do your bit this year as a festival goer and be a part of the change you want to see in the world; reduce, reuse, recycle - even in your wellies!