There is only one thing better than a weekend in summer...and that is a long weekend in summer.
The August bank holiday means that we are halfway through the school holidays, but with everyone settled into the slower pace, there is plenty of family fun to be had over the weekend.
YourDaysOut features thousands of ideas for things to do in Ireland and you can follow your favourite page to stay up-to-date, leave and read reviews and buy tickets.
There is always something happening in Ireland and this weekend is no different with our list featuring food, lego, local festivals, street theatre, fairies and scarecrows!
Have fun!
1) Enniscorthy Rockin' Food Festival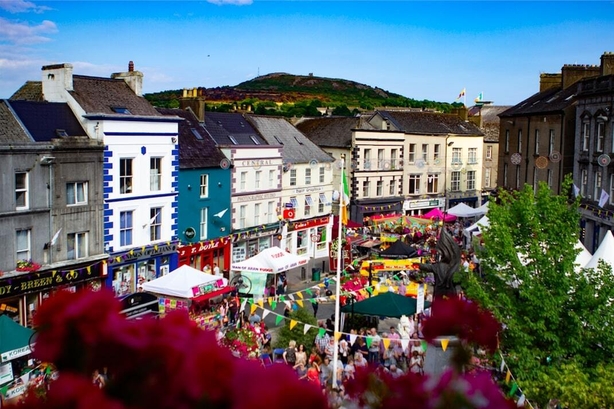 Returning with an impressive schedule over 120 kids, food & music events, half of which are free featuring chefs, producers and special guests, live music from Moonrockers, the Black Suspenders and other with lots of fun, family activities too. Steam Trains Ireland are running a special train from Dublin to Enniscorthy on Sunday too.
The festival has another fun programme of events and activities to suit everyone in the family including sports competitions, kids tractor and trike run, Knockalough Lake family afternoon, street entertainment, cultural parade, monster field day, fireworks and maybe even some pig racing!
The 45th festival kicks off this weekend with GAA Blitz, Great Bake Off, Road Race and the festival opening on Sunday afternoon featuring dancing, music and lots of fun family entertainment.
4) Spraoi Street Festival, Waterford
The Spraoi International Street Arts Festival will feature street artists from around the globe, presenting a thrilling selection of world class street theatre. The highlight will be the annual Parade that thrills audiences with amazing floats, costumes and a cast of over 200 volunteers.
Wells House will be transformed to celebrate favourite Wizarding characters this week! Witness Wells as it becomes an enchanted with numerous spells to bring you a wizarding experience like no other.
The academy runs until Saturday and on Sunday afternoon, The Mad Hatter will host his annual Tea Party. Don't be late for this very important date!
6) Birr Vintage Week and Arts Festival
The 51st programme includes a fantastic opening parade, the Ormand Flying Club's Annual Fly-In and display; the Olde Time Traditional Fair, free children's events, antiques and fine art fair, live music, sporting and literary events, nightly pub entertainment and a spectacular fireworks display.
7) Glasnevin Cemetery Museum Summer Children's Tours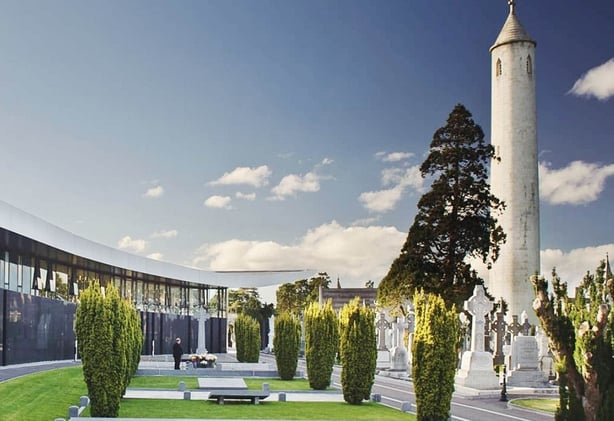 The history of Glasnevin Cemetery will be brought to life again on Saturday as the family friendly tour returns with some surprising and quirky stories among them including Fr. Browne and the Titanic, Grave Robbing, William Fogarty's pesky parrot and Maria Higgins - the only person in the cemetery who was buried twice!
A new family-friendly festival in the Abbey Grounds in Wicklow on Sunday with art, food, wellness workshop, kids zone and a line-up of great Irish music featuring The 4 of Us, Hawke, The Receipts, Jexit, The Rituals and more.
Village Vets are hosting a charity dog walk in The Phoenix Park on Sunday to raise vital funds for My Canine Companion, autism service dogs. The walk will loop through much of the Phoenix Park's beautiful scenery, hopefully on one of the nicest days of the year!
A fun, family festival in the Loughcrew Estate on Sunday and Monday with theatre, circus performers, artists, yoga, enchanted walks and more.
11) Sea Life Bray | Pirates & Mermaids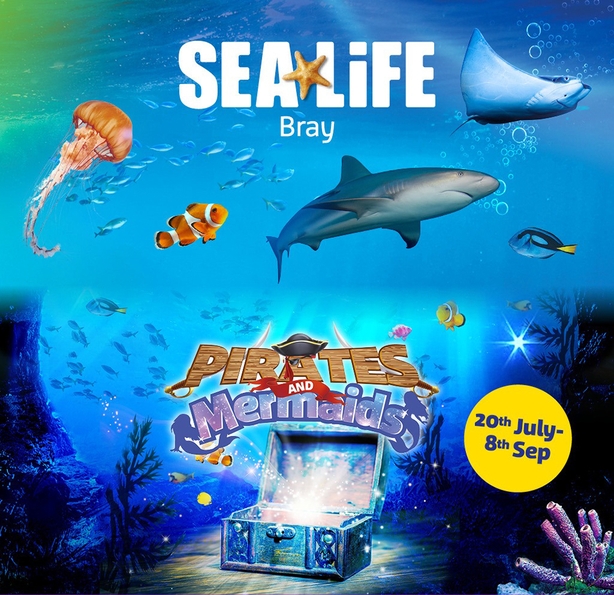 Follow an immersive in-tank trail, choose to be a brave buccaneer or a mesmerising mer-creature and race the opposing team to find the six pieces of hidden treasure. Once the treasure has been found and the quest is complete, meet a legendary pirate or mermaid yourself! At the end of the trail it's all hands-on deck at the activity zone featuring a swashbuckling array of activities to keep even the saltiest Seadogs occupied!
12) The Ark | Seedlings Early Years Workshops
Go on an imaginative journey to the beach in Saving Selma the Seal at The Ark in Dublin. Combining drama, story, play and props, this interactive drama workshop invites little ones and their grown-ups to enjoy imagining together.
The 55th National Steam Rally is held on the grounds of the Cosby Estate, Stradbally Co. Laois attracting a wide range of working exhibits with demonstrations, games, music and lots of family fun.
14) Beatyard
Featuring Beatyard - with Groove Armada, Chvrches, Jungle, David Kitt and more - Eatyard, with over fifty food areas, demos and competitions and lots of family friendly activities.
'Hay Fever' continues all weekend for the conclusion of theAll-Ireland Scarecrow Championship.
16) Rediscovery Centre | Lego Brick Building Workshop
The first of two sessions this month introducing children to STEAM skills through play and fun! At this workshop on Saturday the children will learn how to create model builds, develop their imagination, creativity and social skills andsolving problems
Three things to do next week:
The festival continues all next week with Fairy Trail, Family Table Quiz, Traditional Market Day, Puppet Show and lots more.
2) Carlingford Oyster Festival
The Carlingford Oyster Festival is a four day celebration next weekend for the entire family based around local shellfish. There will be loads of children's activities, including a magic show, face-painting, a teddy bear's picnic and more.
3) Puck Fair
Killorglin is the venue for one of Ireland's most unusual street festivals – Puck Fair. The fair is one of Ireland's oldest and longest celebrated and is held on 10th, 11th and 12th August every year with twelve hours of free family street entertainment.
YourDaysOut is the No.1 site in Ireland for people looking for fun things to do including events, family breaks and birthday party venues. Businesses can also add extra tools to their pages to reach new customers, engage with regulars and create tickets to sell online, for less.