On July 20th, 1969, an audience of 600 million tuned in to see Neil Armstrong take his first steps on the moon - "one small step for man, one giant leap for mankind".
On Saturday, 20th of July, RTÉ will mark the 50 year anniversary of the event with a live programme called 50 Years: To the Moon and Back, to celebrate the American astronaut's monumental achievement. The show will bring audiences on a journey to relive the moment that changed our world forever as mankind - pre iPhone technology - took their first steps on the moon.
To help commemorate the moment, astronaut Catherine 'Cady' Coleman has made her way to Ireland and I was given the opportunity to speak with her about family, her time in space, and her penchant for flute-playing.
Space and family
Coleman has spent most of her life as an astronaut, a veteran of two space shuttle missions, served as a colonel for the US Airforce and a scientist. She is also of Irish heritage, so when I asked her what the making of this show meant to her, the first word she said was "family".
"I think family is really important and it's a really special feeling when something happens to the family, good or bad, and this show celebrates this family, 50 years ago going up to space," she said. "It's like having a wonderful family celebration all year long and it's happening in a place where I'm from".

Cady chats to Ray D'Arcy ahead of the live TV Special
Coleman explained that it's also an opportunity to inspire women in minorities: "I spend a lot of time writing about how voices of women are heard. When there's something like this it's so important to include many voices. Kids should know about this and know that it's their future. Take this amazing amount of attention. The lesson we learn from this is to include everyone on the team".
Speaking further on the role of women in the space race, Coleman mentioned her favourite film, Hidden Figures - which told the story of how three women of colour were the brains behind the launch of astronaut John Glenn into space, yet were practically erased from history - and how it has created a second chance for people who weren't in a fair situation.
She said space empowers people to do great things and to celebrate those folk, women, women of colour or men without a voice: "This is a chance to celebrate those people."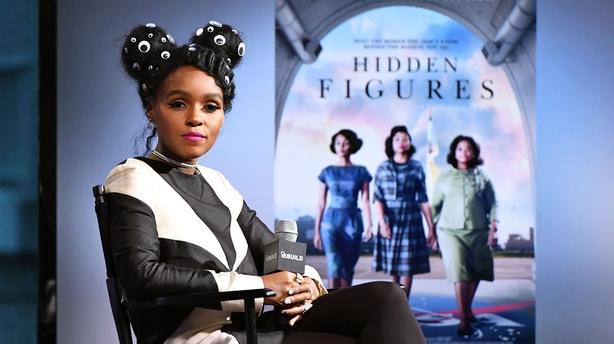 What is space like?
This time 50 years ago, humanity's perception of the earth and of the heavens changed forever when Neil Armstrong left the lunar module and took one small step onto the surface of the moon in the history of our species. He was the first human ever to do so. Since then, humans have only ever ventured to the national space station, still safely within the earth's orbit.
Coleman said, "to see the earth from one place is surreal. It's amazing to look down on earth, where I'm from. The lines between countries become less important. When I look back on the earth, I know that all my loved ones are down there. Like earth and space, we don't choose our team but we all have a mission and that's to live together and work together".
Coleman described space as magical, wonderful and delightful. She even said that if she could have stayed another six months, she would have.
Shuttling between times
While it's been some time since astronauts have visited the moon, NASA has never stopped innovating or exploring. Now we're in the midst of a particularly fascinating period for space flight and space engineering.
NASA has peppered the surface of Mars with landers and rovers, India has discovered water on the moon, and the European space agency has an ongoing mission to Mercury.
As for what changes Coleman has seen in how we talk about space travel, how it's done since she's been in space and if she thinks space tourism will increase in the next decade her response was wise and empathetic.
She says, "I think of it like a game that we play with our family. Everyone has pieces and you're trying to figure it out. But it has definitely changed for the better now. We have billionaires now who are changing how travel happens. It's becoming more inclusive, people have the money there and we can go on their journey with them, which means more people are empowered to fulfill their dreams."
Playing (Nep)Tunes
Some people might struggle to share a room with three people on holidays so I couldn't help but ask how she managed to spend 169 days on a space shuttle with six people.
The team slept at either end of the space shuttle, which is nearly the length of a soccer pitch. Coleman said that she was always the last person to go to sleep at night. For several evenings each week, she would play her flute, two of which were gifted to her by Paddy Maloney and Matt Molloy from Irish band The Chieftains.
Coleman said that the flutes helped her unwind, laughing as she said, "I'm sure people like Paddy Maloney and Matt Molloy could play and do other things at the same time, but when I'm playing it needs my full attention". She added that "being at the other end of the space shuttle meant I wasn't disturbing anyone".
She recounted that her flutes were never cleaned for fear for a certain piece floating away if she was to disassemble them on the shuttle. So how do you store musical instruments in space?
"The flutes gifted to me by The Chieftains were safely wrapped in green gym t-shirts", Coleman explains, adding that it would almost look like she was carrying around a cluster of arrows on her back.
She also spoke of the importance of taking time out to capture moments, either in her head or written down to really appreciate this exceptional journey.
Was space always your plan(et)?
Just like the moon, Coleman was always "conventionally bright" in school. She said she always assumed bright kids became doctors but her love for exploration prompted her to explore further.
Her father was an undersea explorer, perhaps sparking her natural curiosity. Knowing all about the body was the aspect of medicine that appealed to her, so she turned to chemistry. A true inspiration of hers was Sally Ride, the first American woman to visit space in 1978.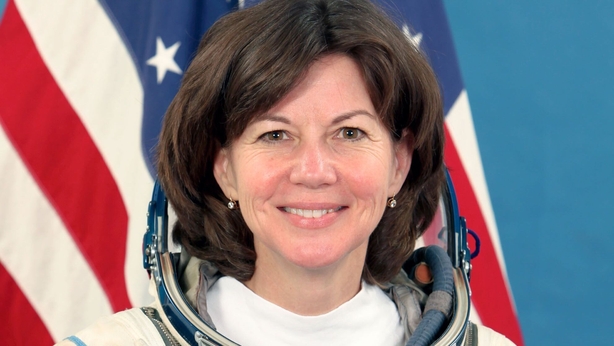 Stamping her mark
Coleman is herself to be immortalised as an inspiration to others, as An Post honours her. Coleman features in a new series of An Post stamps "Space Exploration" commemorating space explorers of Irish descent such as herself.
Speaking about the move, she says, laughing, "I'm so excited. My picture is also cute."
Watch 50 Years: To the Moon and Back on RTÉ One at 6:35pm on Saturday, 20th of July.