Campaigning teenagers; a 16-year-old in a teen drag show; a detour on a family holiday; a group of students celebrating together. These are your Pride stories.
This weekend, thousands of rainbow-hued and glitter-speckled feet across the world will march in celebration of Pride, as annual Pride Parades kick off. Dublin Pride takes place on Saturday 29th June and will see a coterie of floats, performers and LGBT+ people take to the streets.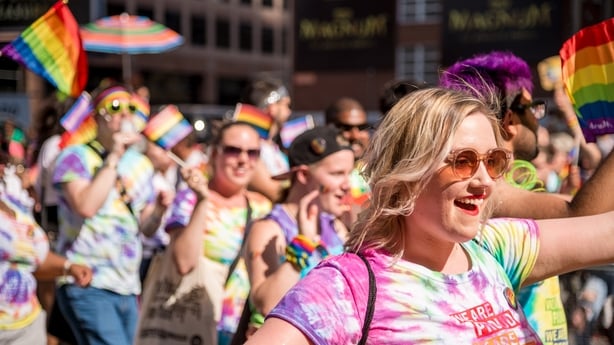 With its origins in protest, as a direct response to the Stonewall Riots of 1969 in New York City where LGBT+ people were targeted and harassed by the police, the parade has become a cultural high point, a beacon of hope for those grappling with their sexual orientation or gender identity, a safe space for those who are out in the community and a meeting point between LGBT+ people and their allies.
We spoke to four members of the LGBT+ community about their first experiences of Pride, from advocating for equality after the Stonewall Riots, to kissing a famous drag queen on the lips; what the celebration means for them; and why we still need the parade, even in a society that has made same-sex marriage legal.
Watch the video above to hear what Pride means to them!
Filming by Sinann Fetherston
Editing by Charlotte Ryan