Ella Fitzgerald was probably thinking about school children when she sang 'Summer time, and the livin' is easy'.
It's certainly not easy for parents. Is it even possible to entertain little bundles of energy for eight weeks...especially if it rains?
Of course, it is! YourDaysOut has thousands of ideas for things to do near you, regardless of the weather.
There are also brilliant family festivals and events organised all over Ireland and we have listed a few of our favourites taking place this weekend.
Have fun!
1) Kilflynn Enchanted Fairy Festival
This year's parade takes place on Saturday evening as the wonderful Kilflynn fairies reveal this year's Treasure Map.
Sunday is a magical day with enchanting activities for all the family, using the special map to find the little houses that can only be seen by the strong believers in fairies, elves, and magical people.
2) Kildare Derby Festival
Since 1978, Kildare Town has hosted their annual Festival in conjunction with the Irish Derby. Events run all week with the main event, the Dubai Duty-Free Irish Derby Day, on Saturday and a Family Fun Day on Market Square on Sunday.
3) Flavours of Fingal
An unforgettable experience of flowers, food, and family fun in the beautiful surroundings of Newbridge House and Farm. Entertainment includes music, magic, street entertainment, traditional games and paddocks of bouncy castles.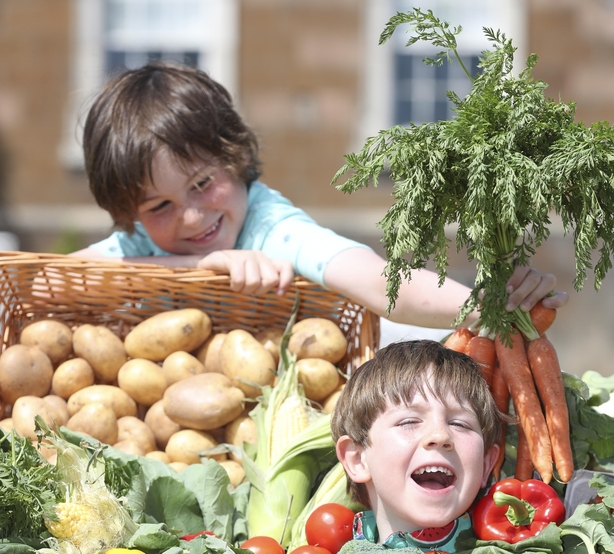 4) Wexford Maritime Festival
Take the whole family out for the weekend to join the party where there is an endless list of events taking place, including visiting boats, water activities, search and rescue demonstrations and live entertainment.
5) Old Fort Quarter Festival
Over three days this weekend, the Old Fort Quarter will come alive celebrating the heritage of the Old Fort of Maryborough in Portlaoise.
This year the will be a live music stage, a Laois Heritage Pub trail while the historic streets will be a hive of activity with live street theatre, artisanal food markets and lots of activities for young children.
6) The Wells Western & Space Party
To celebrate the release of Toy Story 4, there will be face painting, cowboys, cowgirls, astronauts and a kids disco with yummy BBQ and a special treasure hunt to help Little Bo Peep find her sheep!
7) Irish Game Fair & Fine Food Festival
This Irish Game Fair moves from Galway to Shane's Castle, Antrim this weekend promote the preservation of the Irish countryside and the rural way of life with competitions, a living history village, fine local food and craft and family entertainment.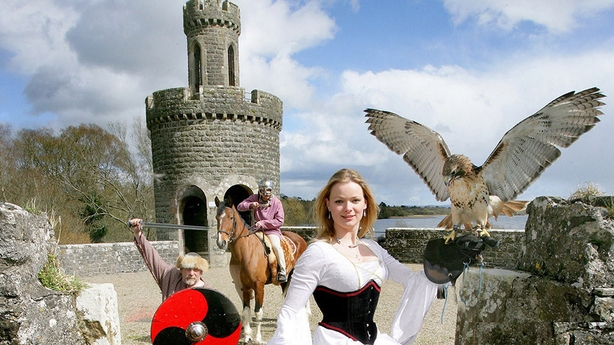 8) Legends of GAA tour
Every summer the GAA Museum hosts unique tours which see some of the biggest names in GAA history relive their memories and give fans a unique chance to experience the stadium from a player's perspective.

This weekend one of the county's greatest-ever hurlers, Martin Storey, returns to the scene of Wexford's 1996 All-Ireland victory.
9) The Big Brick Experience | Farmleigh House
The Big Brick Experience at Farmleigh House in Dublin is a fun, exciting and educational display of construction toys and 3-dimensional jigsaw puzzles. There will be LEGO Demonstrations, a play area for children and the chance to win prizes.
10) Kaleidoscope
Their first ever festival takes place this weekend in Russborough House. The Kaleidoscope Festival will provide three days of fun for all the family and is specifically designed to entertain everyone from babes in arms to those eligible for a bus pass!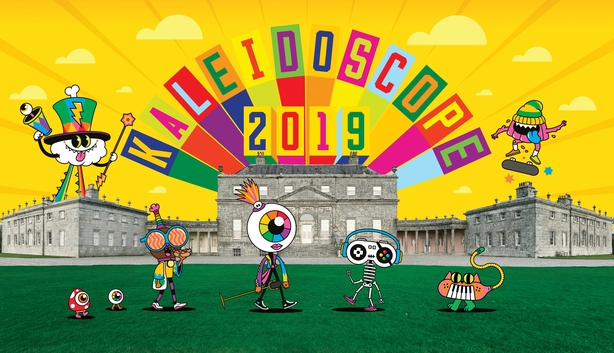 11) Donegal Summer Festival
Returning to the Diamond for another weekend of live music and family fun featuring live performances from Stevie G, Ryan Mack, Key West, kids tractor races, soapbox derby, family fun day and lots more.
12) Buncrana Music Festival
The Buncrana Music Festival returns, bringing top class live music to the Inishowen Peninsula this weekend with a spectacular line-up that includes Delorentos, Hudson Taylor, Hot House Flowers, The Blizzards and more.
13) Pride Parade
This year's parade in Dublin begins at 1pm on Saturday 29th June starting from O'Connell Street and ending in Merrion Square with a free outdoor event.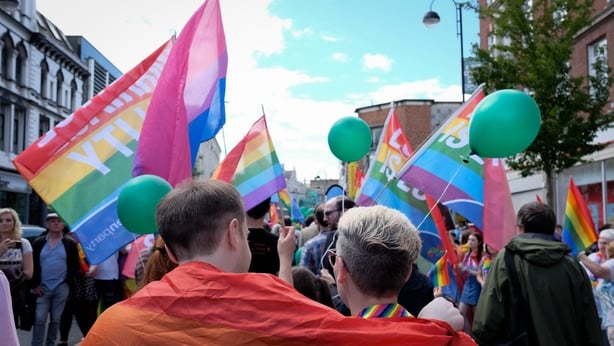 Three things to do next week:
1) Summer Garden Festival | Claregalway Castle
Meet the experts who will give advice for improving your garden featuring rare and native plants, seeds, trees, garden furniture, tools, pots, sculptures and craft work as your family enjoys live music, entertainment and freshly cooked artisan food.
2) Summer Children's Tours | Glasnevin Cemetery Museum
The family-friendly tour starts again next Saturday with highlights including Fr. Browne and the Titanic, grave robbing, William Fogarty's pesky parrot and Maria Higgins - the only person in the cemetery who was buried twice!
3) Kilmore Quay Seafood Festival
The annual Kilmore Quay Seafood Festival celebrates the start of summer with delicious seafood platters, fishing and lots of fun activities for all the family.
YourDaysOut is the No.1 site in Ireland for people looking for fun things to do including events, summer camps, family breaks and birthday party venues. Businesses can also build up their pages and add tools to reach new customers, engage with regulars and sell tickets online, for less.