The RTÉ Guide's Jess O'Sullivan shares her top interior design picks for the week ahead.
Pull the rug
Just because you have little ones or a house that sees a lot of traffic, it doesn't mean you can't adorn your floor with some great rugs. The answer is to invest in a washable rug by Lorena Canals. Even though they are individually handmade from 100% natural cotton, they are also completely machine washable, and can even be dried in the dryer. Best of all they are easy to pop into the machine as they are soft and flexible. Available on iamfy.co or amara.com from €159.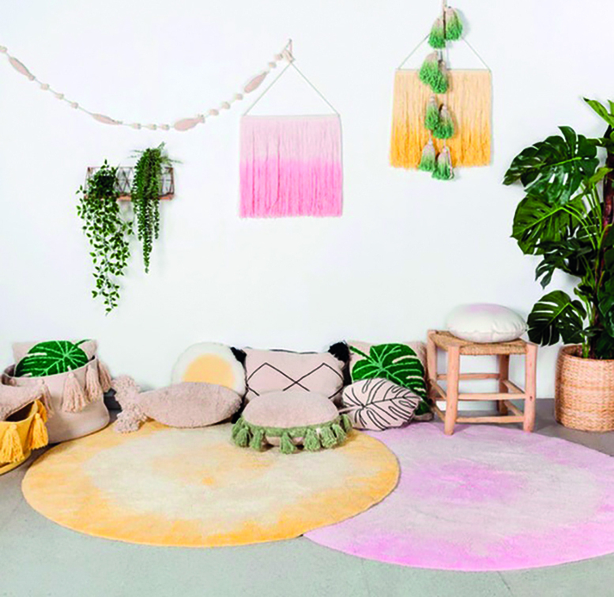 Basket case
TK Maxx and Homesense have again teamed up with the Rwenzori Trading Company partnership in Uganda to stock its collection of hand-made baskets from the east African nation. All proceeds from the sale of the baskets, which start at €9.99 and are handmade using traditional weaving techniques by women's craft groups, go direct to the producers to help pay for their children's education, with one basket the equivalent of half a term's schooling. Since the project began, over 3,000 families have benefited and the tag on each basket is even signed by the person who made it.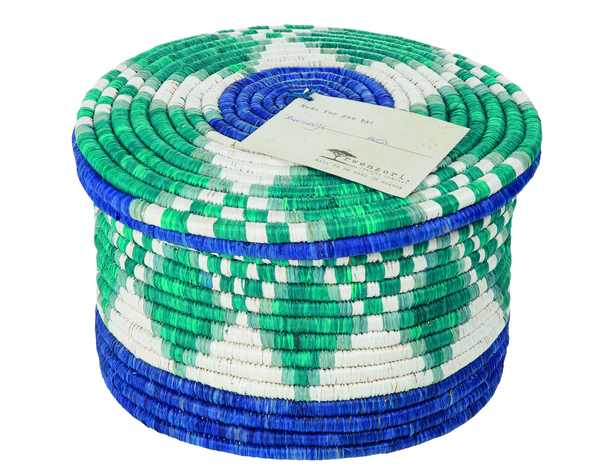 Herbal remedies
If I had a euro for every time I had to throw out fresh herbs that I didn't get around to using, I would be a rich woman indeed. Recently, I discovered I could keep them from turning to mulch for a lot longer with a cut herb keeper from Cole & Mason (€22). Simply fill the bottom reservoir with water and sit your herbs in, just like you would a bunch of flowers. The top clear section slides up and down for ease of use, it couldn't be easier. For potted herbs, try a single (€25) or triple (€35) herb keeper with a hydro felt pad at the bottom. When you rehouse your plant, this will keep it watered with minimum effort. All available at Harvey Norman.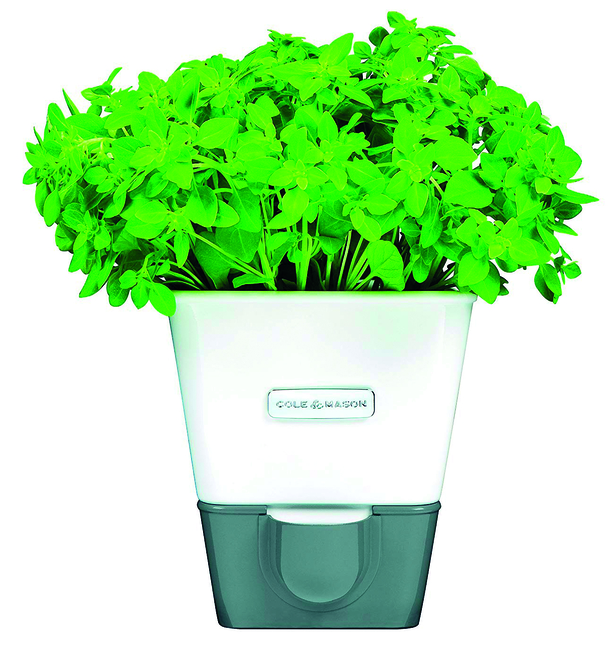 Have you in stitches
If you have a grá for traditional crafts with a cool contemporary vibe then check out Belfast-based artist, Roberta Marina's embroidered pieces. She loves creating mini masterpieces on six-inch hoops that can be hung on the wall, from abstract designs with different textures to the downright whimsical. She is also very happy to make custom orders so whether you want her to immortalise your favourite lyric or saying, or get something as a gift for a special person or occasion, starting at €11.78. You can get in touch with her on etsy.com.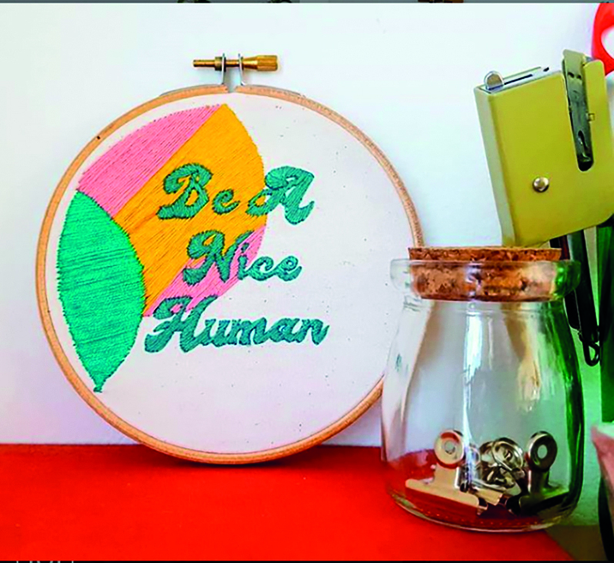 Take a seat...
Don't have the space to store outdoor furniture but would like something to lounge on for sunny days? These sturdy square monochrome floor cushions are €35 each from Argos and will look great with some scatter cushions in the garden or even for informal dining in your living room.