Speaking on The Ryan Tubridy Show this morning on RTÉ Radio 1, Comedian Tommy Tiernan spoke about the societal pressures that mothers face, his appreciation for silent retreats and how he balances his working life. Listen back below.
"I loved my mother and she was a marvellous lady, but you noticed sometimes when you go to other people's houses when you were young, 'those kids are getting hugs from their mother'," Tommy told Ryan.
"We need to take pressure off women who don't feel that motherhood suits them [...] I would imagine 90% of mothers, 95%, even 98% of the mothers in Ireland are wonderful and caring and sharing women but there are a few out there and it just doesn't suit them."
"My mother was a marvellous woman, but there was just a kind of instinctive reserve that she had or a kind of discomfort she had around me. It's important every now and again to take the pressure off people."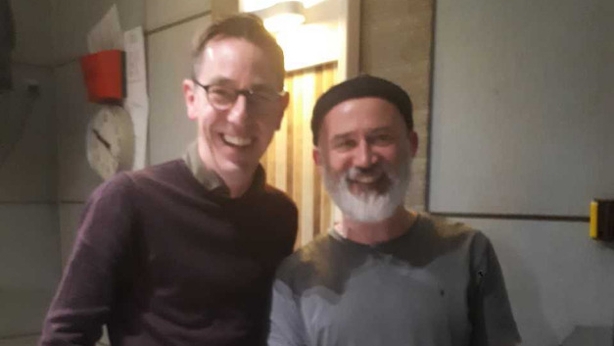 Tommy, who will turn 50 in June, said he would be marking the milestone birthday with a silent retreat at a Buddhist monastery in Co Clare.
"I'm doing a daft thing, there's an opportunity to go on a silent retreat for ten days, so that's where I will be on my birthday. No talking for ten days, meditating for five hours after lunchtime, no food... none of my friends want to come...
"We are all so busy and we are all flying around, so it takes three days of looking at a spot on the floor for your body to come back to you. You leave calm as the breeze and it's beautiful. I've done it twice before, I've found that it sets me up in a wonderful place for the summer."
The funnyman, who is known for his vocal projection abilities, says that he finds the silent retreats set him up for the summer as they ground him and bring him a sense of calm.
"It takes three days for the scales of culture to fall off you. We're all so busy and we're all flying around so much that it takes three days of sitting still and looking at a spot on the floor for your body to come back to itself.
"That's followed by three days of moral and psychic panic," he laughs. "The final four days, you come to some sort of sense of yourself. Then you leave calm as a breeze."
We need your consent to load this Instagram contentWe use Instagram to manage extra content that can set cookies on your device and collect data about your activity. Please review their details and accept them to load the content.Manage Preferences
Currently, mid-run with the third series of The Tommy Tiernan Show on Saturday nights on RTÉ One, Tommy said that working as a comedian with live comedy performances coupled with his television series means that he regularly operates "on a high".
"Working the way I do, I kind of rush from one adrenaline high to the next. There is the high of the stage, then there is the high of driving a very powerful car slightly too fast," he laughed. "I'm always swinging into service stations for treble espressos."
"I drink whiskey, I smoke cigars, I shout at the television, but then I collapse", he continued. "There are moments when I am energy-less so I have this extreme way of life."
Listen back to the interview in full on RTÉ Radio 1, below:
We need your consent to load this SoundCloud contentWe use SoundCloud to manage extra content that can set cookies on your device and collect data about your activity. Please review their details and accept them to load the content.Manage Preferences