Tonight, in the penultimate episode of Super Garden 2019, we meet the last of our five budding designers battling it out to secure a coveted show-garden spot at Ireland's premier garden festival, Bloom 2019.
Each of this year's competitor has taken on the challenge of transforming an ordinary garden into a stunning show garden worthy of a spot at the coveted garden show, Bloom. They have just four weeks and a budget of €15,000 for materials, which includes €5,000 for Irish-grown planting.
Tonight, our final designer Gráinne Walsh wants to create a show-stopping garden fit for dogs! She'll have four weeks to build her 'Under Dogs Garden' for homeowner Aileen McDonnell in Knocklyon, Co. Dublin before our judges arrive to see if Gráinne is in fact, 'best in show'.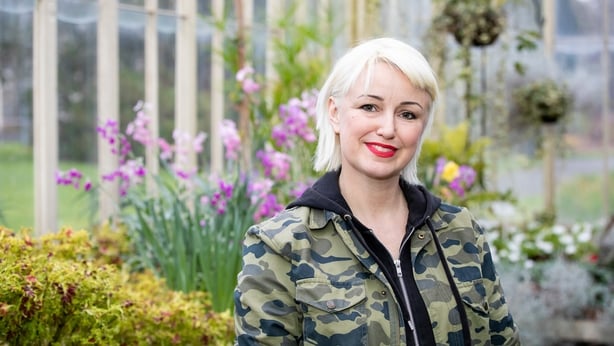 Gráinne is no design novice, she's worked as a Fashion Designer for over 30 years and hopes to create a show-stopping garden for the homeowner Aileen and her two children Rachel (23) and Joseph (20) plus her two rescue dogs Mossy and Dexter.
The family moved into the house in 2016 but haven't had the time or money to do anything with the garden. Now the deck is a rotten and crumbling hazard, they've had chair legs go straight through and Aileen has even taken a fall or two on it in rainy weather.
The mother-of-two loves gardening and is so excited at the thought of being able to help out with the build and learn lots of new gardening tips and tricks.
Grainne hopes that her 'Under Dogs Garden' design will prove to the judges that you don't have to choose between your dog and beautiful garden.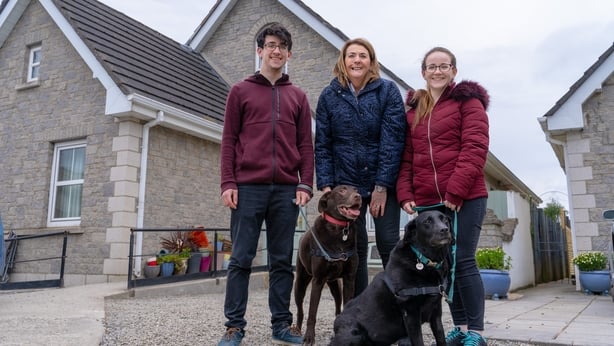 The garden will include dog-friendly features that enhance without dominating the landscape of the garden. Planting in pots and raised beds will be used to keep out of temptation from curious pooches while gravel will be used to discourage the dogs from 'hanging out' in lower flower beds.
An elevated rockery area will provide camouflage for a secret doggy tunnel complete with a light shaft for dropping treats.
For warm days Gráinne has designed a cool down area with a pooch plunge pool, a two-story kennel and a doggy dome for some chill out time. She's also created a composting/waste recycling area for the dogs to do their business and benefit the garden.
Gráinne has designed elevated areas to allow the dogs to keep watch and seating areas for the humans of the house to relax in.
Will her dog-friendly design bring her to Bloom or is she barking up the wrong tree? Find out tonight on Super Garden at 8:30pm on RTÉ One.