This Friday is the 10th anniversary of the first release of Minecraft and it made me wonder how many hours children have spent building blocks since then?
If your child spends too much time in a virtual world, the improvement in the weather is a great opportunity to encourage them to put the tablet down and explore the real world for a change.
Also, as the weather warms up, the festivals, events, and activities start moving outdoors - although it is still Ireland, so bring a coat.
Have fun!
1) Dublin Bay Prawn Festival
Whatever way you like your prawns – barbecued, whole, shelled, fried, skewered, marinated, sauced – Howth's many award-winning restaurants will not disappoint on this not to be missed weekend.
You can expect three days of sensational food and entertainment for all the family including a showcase of Howth's many activities on land and on the water.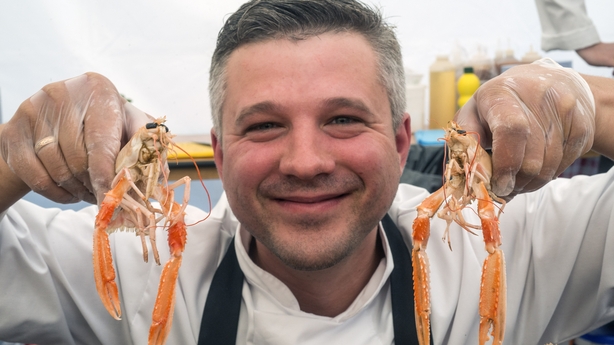 2) Bealtaine Festival
The Bealtaine Festival, celebrating the arts as we age continues this weekend with loads of different events around the country, including a virtual tour of The Sistine Chapel in Waterford, Drawing Saint Brendan in the Kerry County Museum and Bealtaine at Temple Bar with the theme of 'Be Our Guest'.
3) North West 200
The North West 200 is Ireland's largest outdoor sporting event with a full race week, festival featuring lots of local family events and, of course, the race itself on May 18th.
4) Biodiversity Week
Over 50 events will be taking place all across Ireland encouraging us to get up close and personal with our natural environments and celebrate our diverse species and habitats including this weekend Wild Food on the Shore at Garrarus Beach and a Bee Spotting Workshop in the Pearse Museum at St. Enda's Park.
5) Heart of Gort Festival
A two-day festival in Gort Town, Co Galway on Friday and Saturday, with the festival programme delivering an exciting range of activities including Song & Story session, children's fairytales and singing, guided river walks, drumming workshop and a fun, family day on Saturday in Canon Quinn Park.
6) Balmoral Show
The Balmoral Show is Northern Ireland's largest Agri-Food event.
Now in its 151st year, the Show will take place over four days from 15th - 18th May featuring events and activities to educate and entertain the entire family.
7) Cavan Arts Festival
Cavan Arts Festival returns this weekend bringing a host of top quality local, national and international talent in visual art, theatre, live music, performance art, circus, comedy, literature, and dance to Cavan Town.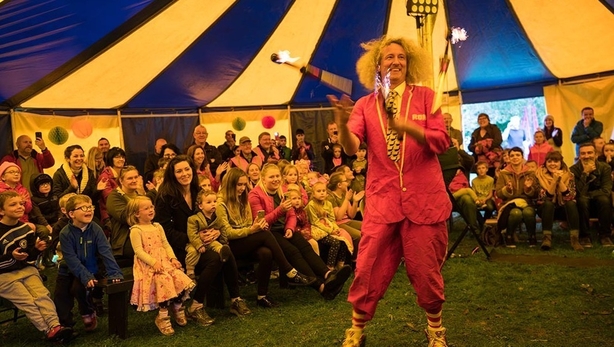 8) West Wicklow Festival
The combination of amazing venues, stellar musicians, and exemplary compositions makes the West Wicklow Festival unmissable for classical music fans. The 3rd festival celebrates the second centenary of the birth of perhaps the world's most significant woman composer, Clara Schumann, and also recognises other significant Irish and international women composers.
9) National Drawing Day | Glasnevin Museum
Glasnevin Cemetery celebrates National Drawing Day with a special Dead Interesting Tour with plenty of opportunities to sketch or photograph as you are guided through Ireland's largest cemetery, home to countless intricate monuments and the largest collection of Celtic crosses in the world.
10) Design POP Cork
Design POP is a hybrid festival of food and design taking place in various locations around Cork this weekend. Six designers worked with six local food producers to create six pop-up installations in six amazing public spaces. There will also be design workshops, lectures and discussion celebrating innovations and creativity in Cork.
11) Gospel Rising Festival
The Gospel Rising Music Festival is coming to Dublin City centre for the first time from Friday 17th to Sunday 19th May. The weekend's flagship event, is Super Soul Sunday, taking place in Mountjoy Square Park from 12:30pm to 5pm. This is a free event, with plenty of gospel music performances, workshops, dancing and children's entertainment.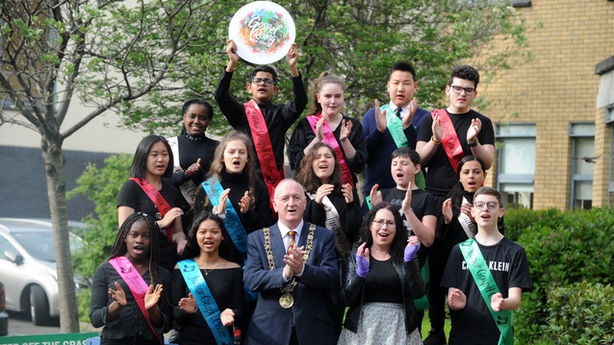 12) Oranmore Arts Festival
The 2nd Annual Oranmore Arts Festival will take place from the 16th to 19th May. The theme of the festival is Meitheal with events including Fairy Door Trail, Social Farm Tour, Circus Workshop, a family fun day and lots, lots more.
13) Middleton Arts Festival
Expect the unexpected and bring friends and family along to take part in the many activities including children's busking competition, make art on the street, great exhibitions, music, meditative dance, drumming circle, poetry, film, bohemian discussions and outstanding theatre. There really is something for everyone at Middleton's Arts Festival.
Three things to do next week:
1) Rockin Road Festival
Fun family day out raising funds for equipment for students and children who use the services of Childvision. The event runs from 12pm - 8pm on Sunday and features vintage scooters, bikes and cars, live music, inflatables and the first ever Scruffs Dog Show!
2) Concert for Babies
A musical experience specially designed for young people in the Mermaid Arts Centre. Music and wonder flood the room; sighs and giggles abound. Joining them will be special guest, Eamon Sweeney. Extra date added due to popular demand - Sunday 26th May at 10.30am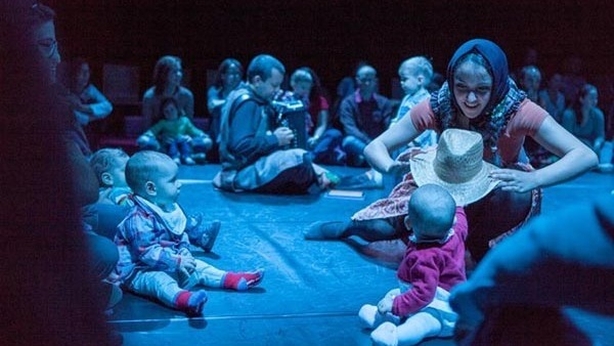 3) Baltimore Seafood Festival
Baltimore is going to be busy this weekend as two festivals will entertain locals and visitors. The seafood festival is a three-day festival showcasing the products of Baltimore's fishing and local food producers. The Baltimore Wooden Boat Festival is a celebration of the traditional timber sailing boats of Ireland.
YourDaysOut is a sales and marketing platform for local businesses and event organisers with tools to help promote, publish and sell tickets and bookings online, for up to 50% less than other ticket sites. It is also No.1 in Ireland for people looking for things to do, where users can FOLLOW their favourite pages, get notifications about any offers, events and find things to do in Dublin with kids.