By age sixteen, Nathan Carter already knew where he was going, literally and otherwise. The only problem was that he couldn't drive. So his grandmother, Anne, took the wheel, chauffeur, and chaperone to the precocious teenager with the box-office voice.
"We'd be sneaking in home at one or two in the morning, me and my Nan," Carter told the Late Late Country issue magazine.
"My mum would say 'This can't go on! Nathan has got to study for his A-Levels because we want him to go to university'. But I never wanted to do that. From the moment I started doing gigs, seeing that money in my hand at the end of the night, I was buzzing. For me, this was what it was all about: performing live."
At 28, Carter is a veteran of the Country music scene, with 10 studio albums in the bag, an autobiography (2018's Born for the Road) on the shelves and many thousands of miles on the clock. When we speak, it's the Friday before the Aintree Grand National, and Carter, who is at home in Fermanagh, is getting ready to travel to the world's greatest steeplechase race for the first time.
We need your consent to load this YouTube contentWe use YouTube to manage extra content that can set cookies on your device and collect data about your activity. Please review their details and accept them to load the content.Manage Preferences
"I was born not far from Aintree and nobody could believe I'd never been," he says. Since the age of four, music has been his life and his business: time for little else for the boy who grew up in the leafy suburb of Childwall, was weaned on acts like Christy Moore and Brendan Shine at the Irish Centre and won an All-Ireland singing competition at age 10.
No surprise then that Carter is one of the poster men for the Late Late Show's country hoedown. "For so many years country music didn't seem to fit with RTÉ, it wasn't on their radar," he says of his involvement with the Country Music Special.
"But in the last few years, they have got behind it in a big way, reflecting the popularity of the music in Ireland."
"When I started out some ten years ago with my own band I was definitely playing to a more mature audience," he says. "Just before I released Wagon Wheel, I noticed a change, that there were a lot of younger people coming to the dancehalls. Then Wagon Wheel came out and that song got a lot of mainstream attention and introduced me to a whole new audience that wouldn't have listened to country music before."
Last year, Nathan Carter published his autobiography, Born for the Road. If he was somewhat bashful about his tender years, the 28-year-old had already covered a lot of road. "I've been singing since I was five years old," he says. Nathan's parents Ian and Noreen (from County Down) encouraged their eldest's musical interests (younger brother Jake followed in Nathan's footsteps).
"I was the first child in the family, the first grandchild on my mum's side, so I was spoiled rotten," he says and laughs.
At 16, Carter quit school. His grandmother, Anne McCoy, was not only driving him to gigs but working at convincing his parents that Nathan's future was in music. "They eventually gave in," he says. "Then I passed my driving test about three months after my 17th birthday."
A veritable force of nature, it was Anne McCoy who bought her four-year-old grandson his first accordion and introduced him to the heady delights of the Irish Centre. She recalled how Nathan would take his beloved accordion with him to school and afterwards leave it with the teacher for safekeeping. Maybe not the
coolest kid in the class but certainly one with his business head screwed on. His grandmother still travels with Nathan and the band, selling merchandise and keeping an eye on her boy. In late 2016, during the recording of a Christmas TV special in Dublin, she told me that female fans would regularly grill her on the location of Nathan's hotel. "But they won't slip past me," she said and I didn't doubt her.
"My Nan is a force to be reckoned with," says Nathan now. "She is 78 years old but thinks she's still 22 and loves touring." The apple didn't fall far from the tree. Apart from her early influence, the other key figure is the singer-songwriter John Farry whom Carter met in 2009 during a visit to Donegal. "I was gigging solo until I was 18 but I always wanted to put a band together and start on the scene around
Ireland. It was then I met John at a gig. He and a man called James McGarrity were looking for an act to put on the road and it just clicked. So I moved over to Ireland a few months after that meeting, set up the band and the rest is history really."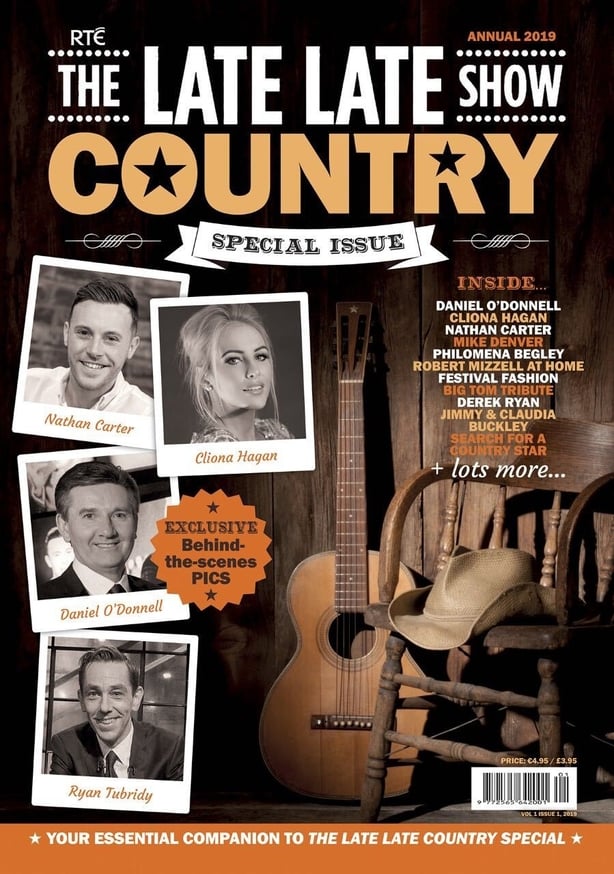 Except it wasn't really, as those early years were tight as Carter and his band played to venues with as few as 30 or 40 punters. "The first few years were tough," he agrees. "We all invested money and lost it but we kept going, looking for songs to release, that hit that would make us. All the time the fanbase was slowly growing but it takes a lot of money to keep a five-piece band and crew on the road. But John and James (promoter) had faith in me and I had faith in them. In the back of my mind I always knew that I could survive and make a living out of playing music, whether that was playing in pubs on my own, which I had been doing successfully for a few years, or having a band and playing larger venues like theatres and arenas. I never knew for sure that I'd get to that latter stage but I had that belief in myself that I could do it. But as long as I knew that I could survive financially playing music, that was the key thing for me."
Carter invested the money he had saved from playing the pubs and clubs to keep the show on the road, reckoning he would have a fighting chance if he could just make it past the lean months. "I believe you have to have an enormous amount of input yourself into your career if you want to do well and make sure that things happen," he says now. "Things don't just happen by themselves. So I believe you should have an input into every bit of the business, whether that is the accounting or the stage production or the logistics of touring. I have a great team but at the end of the day if the gig doesn't happen it's your fault and you're the one who is going to get completely slated on social media.
"Years ago I used to take the negative comments to heart," he says. "If I read a few bad ones I'd be p*ssed off and hurt for that day but now I've been accustomed to trolls online. The funny thing is that you'll never see those people at the gigs, those people who go out their way to try and offend you and slate the music or slate yourself. I genuinely believe that those people don't think before they type. They throw out comments that they think are funny but don't consider the consequences."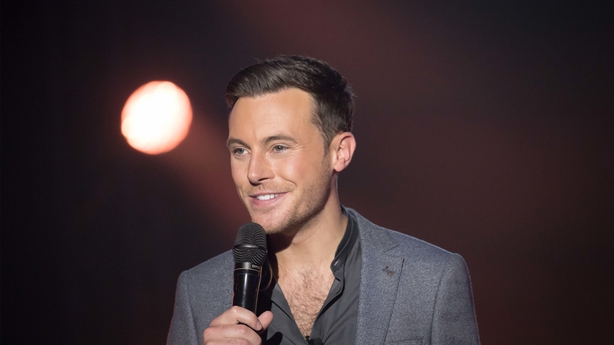 Last August, Nathan Carter performed at a special concert for Pope Francis at Croke Park.
"I do have faith but don't get to church every week and I don't pray on a regular basis but that's not to say that I don't believe," he says. "I would hope that we're not just here for the duration of our lives, that there's something up ahead. I also believe that if you're good, good things will happen to you. I'm good friends with Father Brian D'Arcy and would speak with him regularly. I'd call him if I was ever in some kind of doubt, whether that would be in my music career or my personal life. In those instances, I'd turn to Brian."
Touted as Ireland's most eligible bachelor, Carter (who was once linked with country singer, Lisa McHugh) says that he works har more the former than latter.
"My whole life has revolved around music ever since I left Liverpool," he says when asked about romance and relationships. "I would love to settle down and see a few kids running around but I just can't see that in the next few years based on my schedule so far. Of course, I'd like to think I'm still young enough to do that into my mid-30s." For now, touring is where it's at: for love and lucre.
"Selling CDs is a thing of the past," he says. "You now have to tour to be able to make money, so it's very important to play in lots of different places in years to come."
On his official website, Carter's biography is simply titled 'The Story So Far'. Not yet 30, he has the smarts, the ambition, and the voice to add many more chapters."For longevity you have got to have the broadest fan base possible," he says, having played the UK, Germany (six gigs in seven days) and now the USA (including dates in Chicago and LA) in the first part of this year. Following his last studio album, recorded in Nashville, he swaps horses with his next: an album of folk songs from contemporary classics to reworked classics, including a version of The Mountains of Mourne, due in August. Carter's ambition is to keep going as long as the voice lasts: the passion burns and the road still has that appeal it had when he was first learning to drive.
The Late Late Country issue is in shops now.