Where has Spring gone?
The clocks have moved forward and the days are longer but the weather is getting colder.
The good news is that a change is on the way and Sunday, in particular, will be mostly sunny and dry. This is particularly good news for the Big Bang Festival free outdoor family concert and the Experience Japan Day in Farmleigh.
We have listed these and more of our favourites taking place this weekend.
Have fun!
1) Big Bang Dublin | Free Concert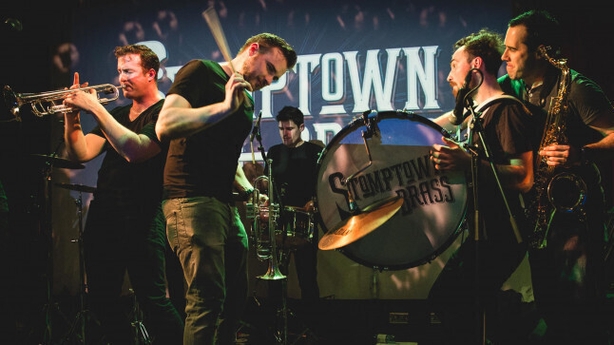 Ireland's first ever annual international music festival for young audiences, the Big Bang Festival, takes place this weekend in The Ark in Dublin's Temple Bar.
To celebrate the end of the festival is a free outdoor performance for family audiences with Stomptown Brass providing a loud and upbeat brass street performance in Meeting House Square on Sunday at 2:30pm.
Limerick Fringe is a vibrant, multi-genre performance-based event hosted in Limerick, and the 3rd festival runs this weekend with a mixture of free and paid events across different genres including comedy, theatre, dance and street.
Events this weekend include Mr.H, Malcolm the Marmoset PI., Gerda and Jock's Big Holiday and the Cikada Circus.
3) If I Ran The Circus | Nenagh Arts Centre
Cloughjordan Circus Club presents 'If I Ran the Circus' inspired this year by the Dr Seuss book. Young people have been creating some fantastic circus acts including juggling, tight-wire, unicycle and acrobatics. And if that's not enough they've also been composing their own "Seussian" introductions for the show!
4) The Five Lamps Arts Festival
This year's festival starts this week with 67 different events and over one hundred performers in theatre, film, music, dance and more.
The annual Feis is so popular it now takes place over three weekend before Easter, ending with four days of Drama during Holy Week. This weekend it's the turn of Traditional Music and Sean-Nós Dancing in The Model, Sligo.
6) Experience Japan Family Day | Farmleigh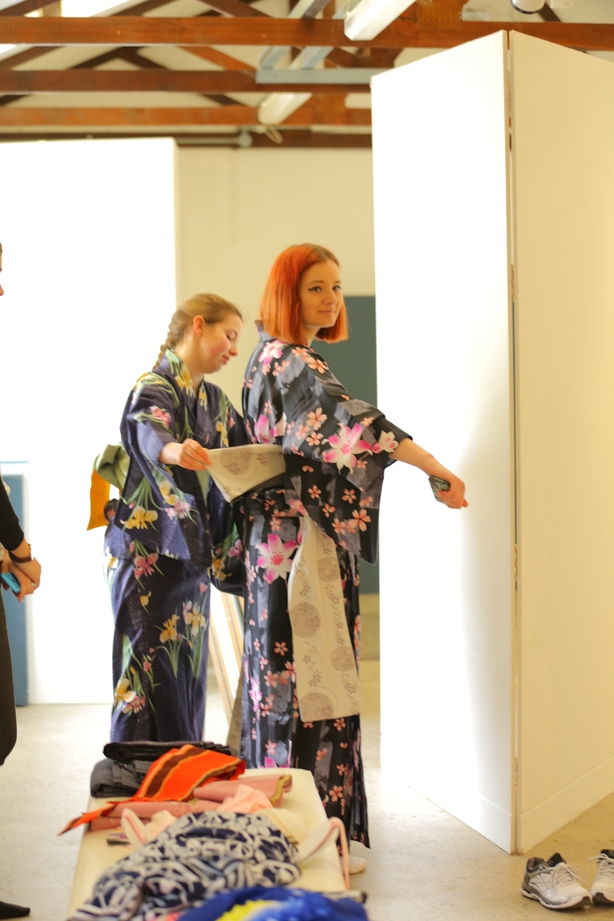 Visit the beautiful surrounds of Farmleigh this Sunday afternoon to celebrate Japanese and Japanese-Irish culture with free music and dance performances, along with demonstrations of Japanese culture.
7) Family Drop In | National Art Gallery
Every Sunday, families are welcomed to the National Art Gallery with a free creative workshop at 11:30am and a family friendly tour at 12:30pm. Drop-in and stay for as long (or as little!) as you wish. Suitable for children of all ages.
8) Sleeping Beauty | Birr Theatre
The 33rd annual charitable pantomime production presented by PwC as part of its Community Affairs Programme takes place in Birr this weekend. This year's production, Sleeping Beauty, sees Princess Aurora put under a wicked spell by Insomnia, the most evil fairy in all the land. Is it too late for Panto? Oh no, it's not!
9) Seamus Heaney | Listen Now Again
The Bank of Ireland Cultural and Heritage Centre on Westmoreland Street are hosting a free guided tour of Seamus Heaney: Listen Now Again. The professional guides will give you an insight into Seamus Heaney's life, show early drafts of his work and explain the importance of his poetry in Ireland today.
10) Donadea Castle Family Fun Run
The event is set in the beautiful surroundings of Donadea Forest Park, participants will enjoy their race through a magical mixed woodland of beech, ash and Norway spruce covering over 240 hectares, with every finisher getting a medal!
11) Princesses Can Be Pirates | Axis Ballymun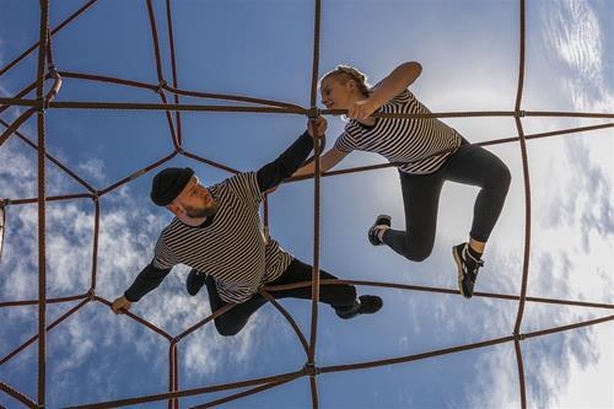 This Saturday, children aged 4+ and families can enjoy a highly energetic, fun and enjoyable dance performance that seeks to playfully question and explore what is considered "typical" or "normal" behaviour for girls and boys.
In a series of hilarious and lively escapades, the two performers swap toys and activities, in their quest to defy stereotypes and break the norm.
Three things to do next week:
Funderland returns to the Tramore Road for Easter with the usual array of thrilling attractions for a fun, family day out. Opening next Wednesday until April 28th.
Enjoy a fun-filled train ride through Rathwood forest with surprises along the way and treats at the end. Starting from next Saturday until after Easter.
A visit to Birr Castle Gardens includes seven science galleries, Ireland tallest tree house, the Great telescope and the Easter Family Quest starting next weekend will take explorers on a journey through time.
YourDaysOut is a sales and marketing platform for local businesses and event organisers to reach new customers and sell event tickets or discount deals online - for up to 50% less than other ticket sites. It is also No.1 in Ireland for people looking for things to do; be it a day out, a birthday party venue or an easter egg hunts in Ireland.
Listen to our new podcast 'Deep Cleanse - The Skin Nerd' with Jennifer Rock, talking all things skincare. Listen on Apple Podcasts, Spotify, Stitcher, or wherever you get your podcasts. Subscribe here.