There are two very important days this week with World Down Syndrome Day on Thursday and Daffodil Day on Friday with lots of local fundraisers throughout Ireland.
Following last week's national celebrations, a coffee morning just might be the most excitement you want this week!
The weekend is also a chance to enjoy some fun activities that entertain the whole family and we've selected some of our favourites with some early tips for next weekend.  (Hint: Mother's Day is on 31st March).
Have fun!
1) World Down Syndrome Day | Purple Run
World Down Syndrome Day, on 21st March, is a global awareness day officially observed by the United Nations, where local events and activities help raise awareness of what Down Syndrome is, what it means to have Down Syndrome, and how people with Down Syndrome play a vital role in our lives and communities.
Events include Dress Down for the Down Syndrome Centre on Thursday, a coffee morning and Guinness World Record attempt at Bingo on the Rock in Cork on Thursday and the annual Purple Run in the Phoenix Park on Sunday.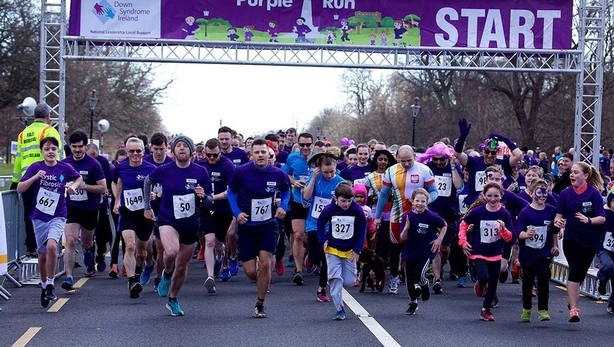 2) Daffodil Day
Daffodil Day is this Friday and thousands of volunteers around Ireland will be selling daffodil pins and flowers on streets, in businesses, homes and shopping centres; or hosting a Daffodil Day Coffee Morning to raise funds for the Society's free, nationwide care services for those with, and affected by, cancer in Ireland. 
You can visit Delta Sensory Gardens and view their extensive selection of daffodils with all garden entries and donations going to Eist Cancer support group.
3) Falconry And Falcons | National Museum of Ireland - Natural History
Drop in and meet falconers, Ellen Hagen from the Museum of Archaeology at the University of Stavanger, Norway and Hilary White from the Irish Hawking Club and see up-close a real live falcon, discover this predator's top hunting techniques and learn about the different types of birds of prey in Ireland, during this drop-in event.
This event will take place outside the Museum on Saturday from 10am and elements are weather-dependant.
4) Bosco's Garden and Hanson & Gretel
After starring on Irish TV for three decades, Bosco remains a firm favourite for each new generation. Enjoy the story of Hansel and Gretel through this completely interactive live experience on Saturday afternoon in the An Grianán Theatre in Letterkenny.
5) Family Drop In | National Art Gallery
Every Sunday, families are welcomed to the National Art Gallery with a free creative workshop at 11:30 and a family friendly tour at 12:30. Drop-in and stay for as long (or as little!) as you wish. Suitable for children of all ages.
6) Milo's Hat Trick | Pavillion Theatre
Milo the Magnificent isn't magnificent at all. His card trick is hopeless. His rope trick is useless and his hat trick is a total mess! Milo has one last chance - to pull a rabbit out of his hat at the next performance - or else! Young audiences can expect magic, music, and mischief in this delightful adventure on Sunday afternoon in Dun Laoighre.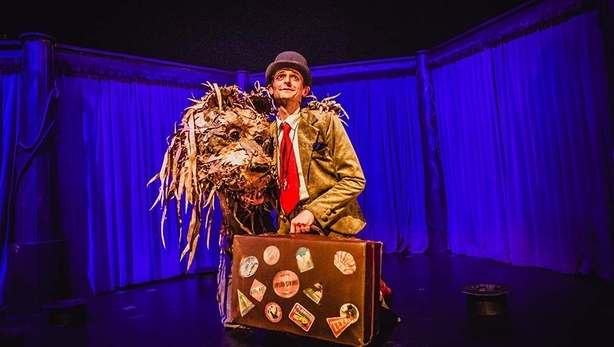 7) Seamus Heaney | Listen Now Again
The Bank of Ireland Cultural and Heritage Centre on Westmoreland Street are hosting a free guided tour of Seamus Heaney: Listen Now Again. The professional guides will give you an insight into Seamus Heaney's life, show early drafts of his work and explain the importance of his poetry in Ireland today.
8) Woolly's Quest | Town Hall Theatre
Branar Children's Theatre brings a rip-roaring yarn, Woolly's Quest to Galway, weaving together storytelling, music, song and puppetry in a pulsating show that will have audiences of all ages hooked! 
Join Woolly on her audacious quest to reclaim her shorn fleece, marvel at her sheer bravery on a journey fraught with peril to learn what life looms beyond the gate on Thursday and Friday.
9) Feis Shligigh
The annual Feis is so popular it now takes place over three weekend before Easter, ending with four days of Drama during Holy Week. This weekend it's Vocal Music in The Model, Sligo.
10) Dabble Doo | Riverbank Arts Centre
Dabbledoo Music makes music more accessible, engaging and fun for all the family. In this workshop on Saturday morning, children will be provided with instruments to play along with Igor The Octopus (the world's greatest drummer!), learn melody with Jazz Cat and even play an Irish Polka.
11) Sing To Me - Solstice Arts Centre
Kyle Riley brings his show to Navan on Saturday morning, featuring songs from his 2018 release by the same title, some traditional children's music and a couple of tunes for the adults.
There's the fast-paced Astronaut, a whirlwind tour of our Solar System or the slower Do you Ever Feel Sad About the Dinosaurs?, a ballad about asteroids and changes. There's even a song about Irish wallabies: they might not be native but they've made Lambay Island off the coast of Dublin their home.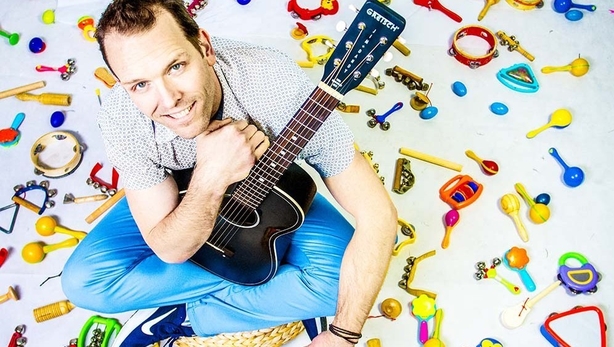 Three things to do next week:
1) Mother's Day | Brigit's Garden
Have you booked for Mother's Day yet? Why not try the special Mothering Sunday lunch at Brigit's Garden, with a three-course meal, complimentary admission to the Garden and a freshly cut posy for each Mum.
2) Spring Garden, Craft, and Food Fair | Claregalway Castle
The first event of the year at the castle featuring many of Ireland's best nurseries and rare plant specialists and exhibitors from Made In Galway.
3) Mountains of the Sea
The eleventh annual Mountains to Sea - dlr Book Festival will be held from March 28th to 31st with the theme Speaking with Strangers.