Digital Dad reviews a family day out at Explorium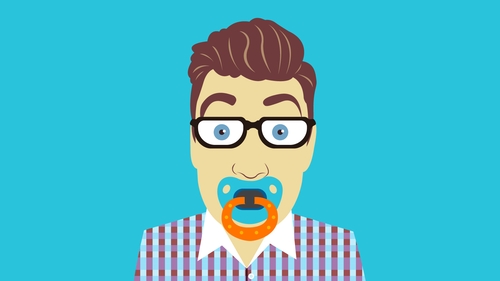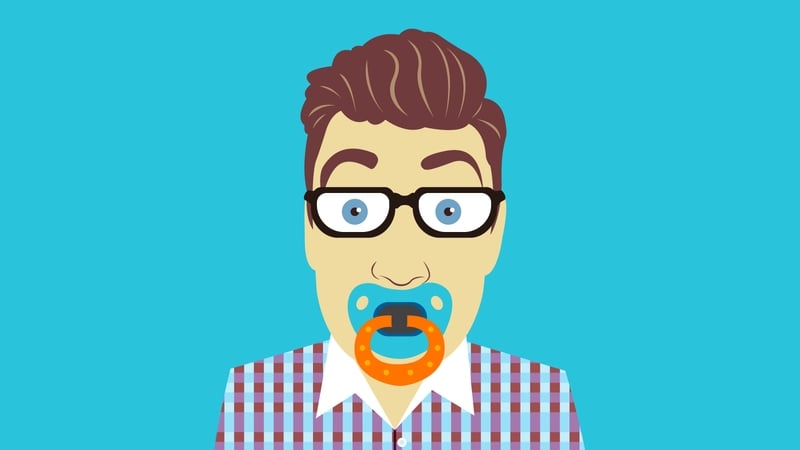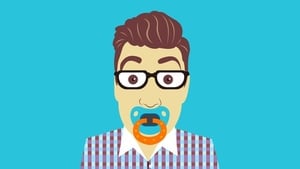 By Digital Dad
Dad of Four, husband of One. master of None.. All opinions are my own unless my wife tells me otherwise
"How many more sleeps until we're going dad?", "How many more days is that?" - The daily questions from my 5-year-old when he found out that we were going to Explorium; Dublin's new sports and science centre. There were six sleeps left and I too was just as excited about it as he was.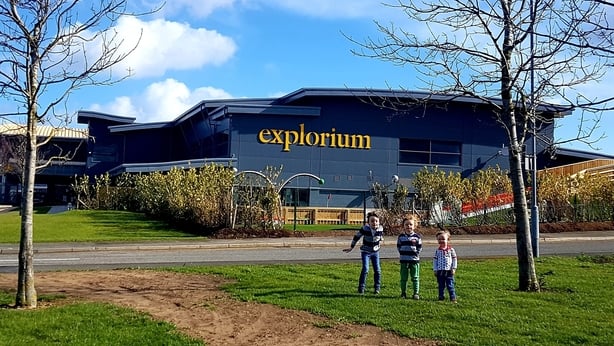 So, what is it you might ask? Well sitting on the foothills of the Dublin Mountains just opposite Lamb Doyles, on a 25-acre site overlooking the city, Explorium is a massive science and sports-themed indoor facility which promises 'a truly unique, world-class experience where science and sports fuse'.
With over 300 exhibits designed to tickle your senses and in a space which you could double as a NASA R&D facility, it very much draws you in and gets you excited for the journey ahead.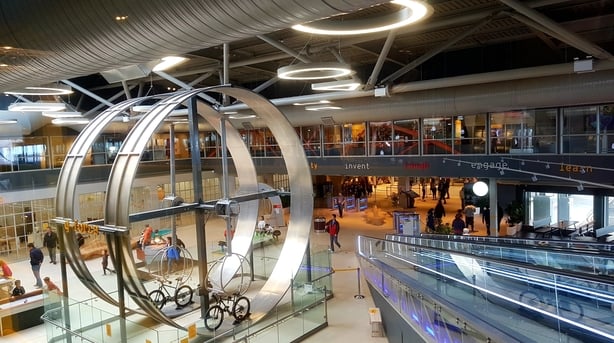 And that journey started with our 3 boys, who having scanned their bands, simultaneously ran to the huge animated waterfall, situated within the Science area, to marvel at its size and its ever-changing interface.
This was followed quickly thereafter by a game of air football, a run on a human hamster wheel, a play on a 'laser-stringed' Harp, a 'sleep' on a bed of nails and numerous requests for me to have a go on the g-force turbo bicycles that people can cycle in a loop.
Unfortunately (or fortunately depending on how you see it) it was closed but the kids were hooked. So were we. This parenting lark was going to be easy for the day.
And easy it was....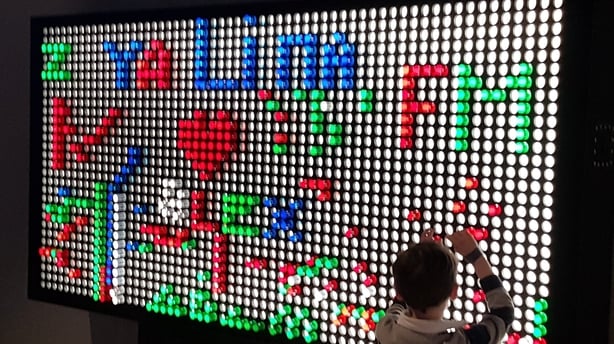 The activities
As we made our way upstairs to the next sections, we were exposed to lots more exhibits all designed to challenge our thoughts, our minds, our bodies, and our imaginations.
From movie making and gravity rooms to a speed track, a skeleton bike, a maker's lab, and a senses room, there were lots of things to keep our little Gremlins occupied.
Oh, and did I mention Pong? Yes Pong, the Atari classic. They have that too. 'Get the coffees', I thought - I'll be right here for the day.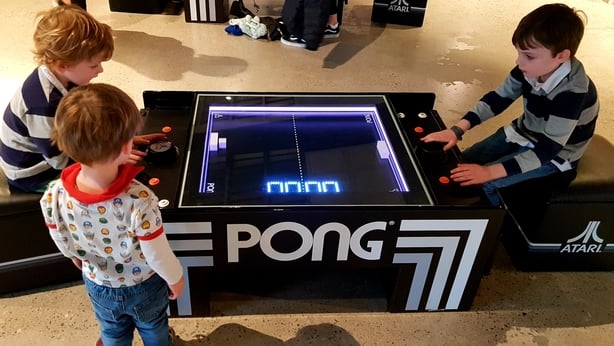 And that's the magic of this place. Every which way you turn there's something else to challenge you, something else to entertain you, something else to educate you and something else to explore. For active minds and active imaginations, it's great. Even our 2-year-old couldn't get enough.
His personal favourite being the huge animated fish tank where you can colour in your own fish on a piece of paper, get it scanned and before you know it, your pimped out creation has joined its other fishy friends in the tank. Brilliant.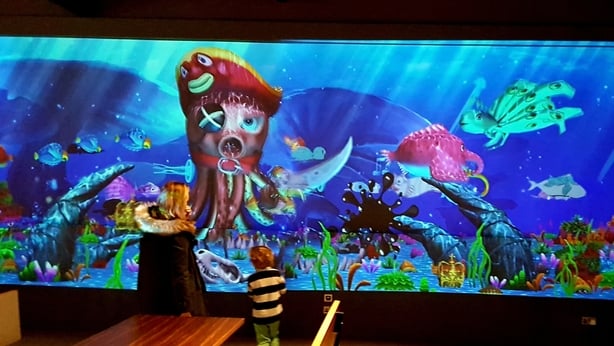 Over at the Sports section, my 7-year-old and I decided to give the indoor caving a go; a 100m+ network of tunnels that get you climbing, sliding and wriggling your way over and under. Although it's an additional cost at €15 each, it was great fun and my son had a ball crawling, climbing, and sliding through the various tunnels.
A word of warning though; some of the tunnels are quite narrow, so if like me, you're over 6ft tall and you have what one might call a 'dadbod', you might be a little slower getting through. Not slow enough, I would have thought though, to warrant some of the younger (and slimmer) members of our group shouting to the guide that "The dad is stuck, The dad is stuck". Harsh.
And for the record, I wasn't 'stuck'. I was just eh, taking a break.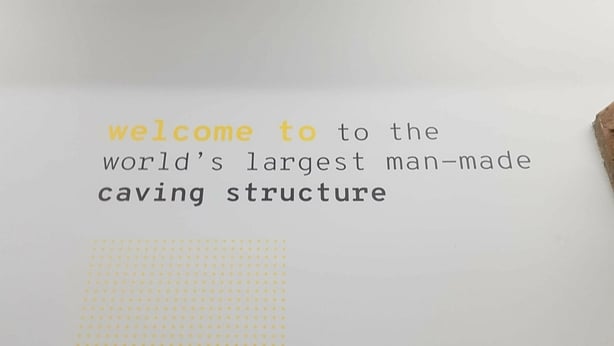 Junior Room
Anyway, after squeezing myself out of the tunnels, we met up with the others at the Junior room; 'a dedicated space of interactive fun with over 50 amazing science and sports activities, including a multi-sensory room, maker's lab, and another animated aquarium'.
Once again, the kids had a ball and before we knew it another hour had passed. You see Explorium is that type of place. There's so much to do. There's so much to see. It's a day spent immersing yourself in 'scientific wonder'. It's a magical wonderland in a way and because of that, you could easily spend 5-6 hours here without even noticing it. It's just all around fun.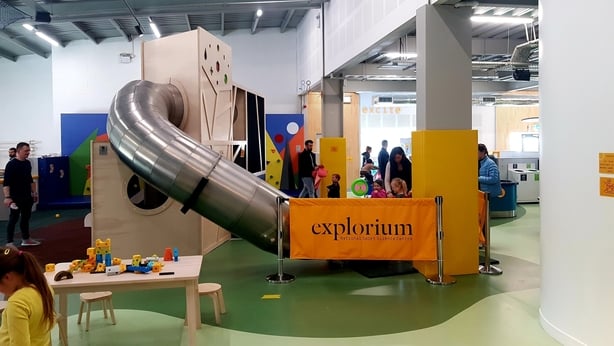 The cost
There's a slight catch however and that's the price. I was lucky enough to have been invited by Explorium on a complimentary basis but I couldn't help but think how expensive it would have been if that hadn't been the case.
For starters, you're charged for parking. Now in a remote area with almost no public transport I find this unacceptable. Yes, you get 2 hours for free but the average family will spend at least 4-5 hours here so it's still an additional expense on top of the already pricey entrance fees. This really needs to be revised by the Explorium's owners.
Then there's the entrance fee. At €28 a ticket - per adult & over 8's - it's not cheap. Under 8's are €12 but these prices don't include access to the Junior room which costs, an additional €5 per adult & over 8's, and €12 for children aged 2-7.
Likewise, activities such as the indoor caving, the VR room, the sports simulators, and urban climbing are all additional charges, ranging from €2.50 up to €15. Combine these with kids that want to do everything and you'll soon find yourself wishing you'd lost your credit card. I was surprised to find that there's no family ticket option available.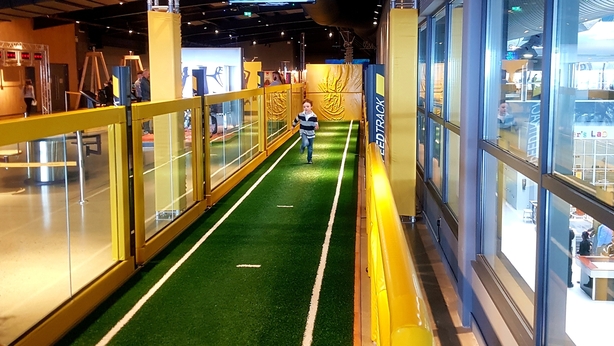 The food
In terms of food and restaurants, there's plenty on offer. In fact, there's even robotic waiters to serve you! Our kids ate before we left so thankfully no 'hangryness' kicked in, but some of the food on offer was on the pricey side, although Mrs. DD did buy a smoothie and 2 juices which came to circa €7, so no major complaints there.
But, then again, you're not there for the food. You're there for the magic and Explorium is a great day out. The only disappointment for me was that some of the exhibits were closed – the turbo bicycles – and after waiting more than 15 mins to try the F1 simulator the staff on duty turned around to us to say they were taking a break for 30 mins so to come back then. No apology. No acknowledgment that we were waiting. They just closed it and left. I was taken aback. My 7-year-old was disappointed.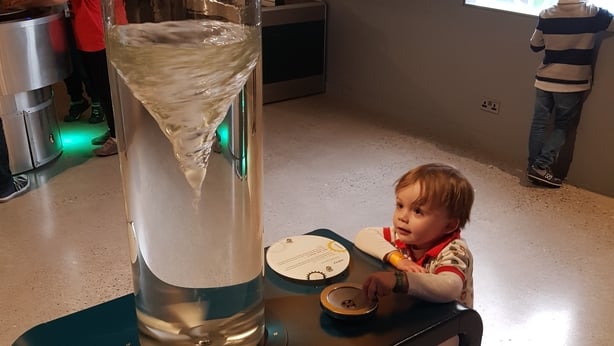 The verdict
All this aside, we had a great time at Explorium. It's fun. It's engaging. It's magical. It's educational and our kids had a ball.
So would I go back? Yes, definitely.
Would I recommend it? Yes, definitely but I'd like to see them review their pricing structure as I fear it'll be cost-prohibitive to lots of families. If it were more affordable, or parents/guardians were free, we'd be more likely to go back on a regular basis but as it is, we'll be limiting it to very special occasions.
One thing's for sure though; the next time I go I'll be skipping the large breakfast before I enter those bloody caves!
If you'd like any more information or you have any questions, feel free to comment or you can contact me at the below.
Best,
DD
digitaldad@rte.ie | Facebook | Instagram
---
Other interactive museums in Ireland include:
W5 - Interactive Discovery Centre, Belfast.
Imaginosity - Dublin's Children's Museum Sandyford, Dublin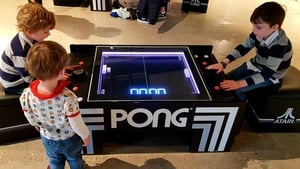 Recipe Search
Search by ingredient, chef or programme