It feels like Ireland is gradually waking up from hibernation and every week there are more and more things to do.
World Book Day and International Women's Day are this week, St. Patrick's Day is next weekend, Mother's Day is at the end of the month while Easter is approaching fast.

There are lots of fun festivals, events and activities listed on YourDaysOut but we've done some of the hard work and selected a few of our favourites taking place this weekend, as well as some early tips for next week.
Have fun!
1) Belfast Children's Festival
From Friday 8th to Wednesday 13th March, the Belfast Children's Festival promises a wonderful mix of theatre, dance, comedy, music, visual arts and literature for families. International artists, along with home-grown talent, will be presenting over 90 shows and interactive experiences in venues and locations across the city.
Events this weekend include Home, Milo's Hat Trick and a very popular Baby Rave!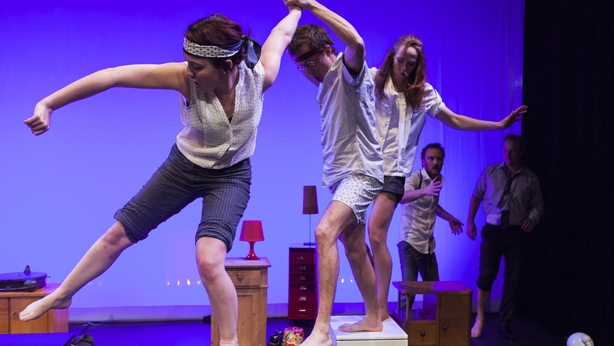 2) Killarney Mountain Festival
Following on from the roaring success of last year, the festival returns and promises an even bigger and better 2019 with a hugely diverse programme of events running throughout the weekend including a children's adventure race, walks and talks, outdoor and adventure film screenings, guest speakers, a family treasure hunt, a display by the Mountain Rescue Search Dogs and lots more.
3) International Women's Day Tours
To mark International Women's Day, Glasnevin Cemetery Museum are hosting special tours that will focus on the women buried who have played pivotal roles in shaping Irish history, including Maud Gonne Mac Bride, Delia Larkin, Hanna Sheehy-Skeffington and many more. 
The tour will run at 2:00pm this Friday and Saturday.
4) Books & Hot Chocolate | Hawk's Well Theatre
To celebrate World Book Day, Hawk's Well Theatre are hosting a junior book club for children (age 7-9) to meet and talk about their favourite books and characters on Saturday afternoon.
There will also be crafts, storytelling session and tasty hot chocolate.
5) Seachtain-na-Gaeilge
An fhéile Ghaeilge is mó in Éirinn & ar fud an domhain - The biggest Irish language festival in Ireland and around the world! Bain triail aisti - 1-17 Márta!
Events this weekend include an activity trail in Irish, suitable for children aged 8-12 years old in the National Museum of Ireland - Decorative Arts and History and a special Turas Sheachtain na Gaeilge at Glasnevin Cemetery Museum.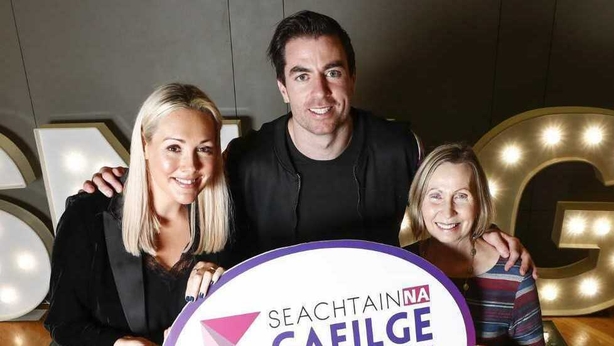 6) Family Drop In | National Art Gallery
Every Sunday, families are welcomed to the National Art Gallery with a free creative workshop at 11:30 and a family friendly tour at 12:30.
Drop-in and stay for as long (or as little!) as you wish. Suitable for children of all ages.
7) Inspectorium: Record Breakers!
What animal has the largest appetite or best sense of smell?
Drop into the National Museum of Ireland | Natural History on Saturday from 11:00-13:00 to find out more and see up close some animal record breakers from the handling collection! No booking required but there may be short waiting time.
8) Family Day Special | The Model Sligo
This Sunday morning children can get crafty with artist Sinead O'Hanlon in a fun-filled creative family workshop that explores seasonal themes. All craft materials provided.
9) The Science Of Seeing | Riverbank Arts Centre
Join the Future Makers Collective for a STEAM workshop and explore vision and try to look at the world from the perspectives of your favourite animals.
There are two workshops this Saturday morning for 7-9 year olds and 10-13 year olds.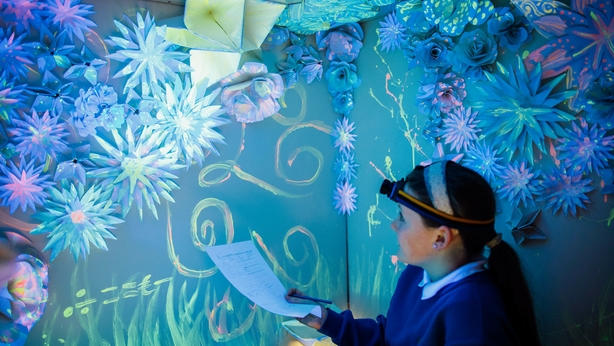 10) Northern Ireland Sugar Expo
Northern Ireland's first dedicated sugar expo takes place at the Hilton Hotel Templepatrick this Saturday and Sunday with workshops and exhibitions in sugarcraft from professionals to hobby cakers and foodies alike, featuring live demos from Molly Robins, Natalie Porter, Gavin Puttick and more.
11) Peat | The Ark
The Ark presents the world premiere of a brand new theatre show for ages 8+ running until 31st March. On the edge of a town, in the middle of a bog, halfway between a school and a housing estate, Ray and Jo have come to dig a hole.
Peat is the story of the things they bury, and the things they find. With lightness and humour, this new play for children asks big questions about life, death, time and history.
12) Bosco's Garden & Cinderella | Lime Tree Theatre
Enjoy the story of Cinderella in an interactive live experience in the Lime Tree Theatre, Limerick this Saturday afternoon. Featuring Bosco, the ever-popular five-year-old who lives in a box and loves nothing more than meeting all the boys and girls. 
13) Woolly's Quest | Linenhall Arts Centre
Branar Children's Theatre brings a rip-roaring yarn, Woolly's Quest, to the Linenhall Arts Centre, weaving together storytelling, music, song and puppetry in a pulsating show that will have audiences of all ages hooked! 
Join Woolly on her audacious quest to reclaim her shorn fleece, marvel at her sheer bravery on a journey fraught with peril to learn what life looms beyond the gate this Saturday.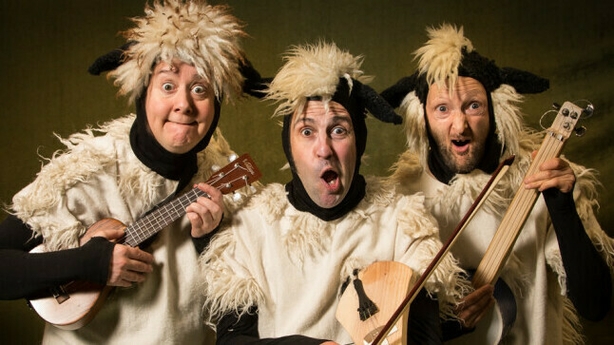 14) Little Artist Club | Wexford Arts Centre
Inspire your budding artists (age 4-7) with the Little Artists Club at the Wexford Arts Centre, with feathers and veggies, wibble-wobbles and zig-zags, flower masks and fun tasks full of surprises. The classes take place on Saturday mornings with Wexford based artists Deirdre Buttimer and Jeni Roddy.
15) First Cut Film Festival
The 10th First Cut! Youth Film Festival takes place over four days at the Mall Arts Centre and The Regal Cinema in Youghal, Co. Cork, with a programmes of films in all genres by individual filmmakers, schools and youth groups including a Family Film Evening and an Acting For Film Workshop with John McCarthy.
16) Wells for Wellness
Relax and unwind with Wellness classes from the very best in the country including Reflexology, Yoga, Mindfulness and more. Minimum class fees apply.
Three things to do next week:
1)  St. Patrick's Day Events
Next weekend is St Patrick's Day, which has become a weekend celebration of Irish culture with lots of different family events, as well as parades in the Ireland and around the world.
Other activities include a St Paddy's Weekend Slime Lab at the Cool Planet Experience in Wicklow, Kilkenny TradFest and Craft & Brew Fair in Dublin.
2) Kanturk Arts Festival
Three days of music, drama, art, poetry and fun in Kanturk, in the heart of Duhallow, leading up to St Patrick's Weekend.
Events include Messy Hands Children's workshop, A Night of Drama, a mixture of performed & stage readings of short plays by local playwrights and the world Premier of "A Different Kettle" .
3) Return of Spring | Mermaid Arts Centre
Every year in Whistleberry Forest, the creatures of the forest look forward to the end of the frosty Winter, and to the beginning of Spring. However, this year was a little different.
Produced by Ceol Connected, this interactive show for children has two performances this Tuesday morning in the Mermaid Arts Centre.
YourDaysOut is a sales and marketing platform for local businesses and event organisers with tools to help promote, publish and sell tickets and bookings online, for up to 50% less than other ticket sites. It is also No.1 in Ireland for people looking for things to do, where users can FOLLOW their favourite pages, get notifications about any offers, events and buy hotel deals in Ireland.