"As a person who doesn't like white, I was really taken aback by a number of houses in this series who had it," Hugh Wallace tells RTÉ LifeStyle.
The Home of the Year Judge has clearly found his calling when it comes to interiors. One mention of colour and he's off, describing shades beyond our imagination.
"They're not pure white. They're old white, warm white, some lovely old Victorian whites that are nearly yellow. They're lovely buttery colours and really warm," he continued.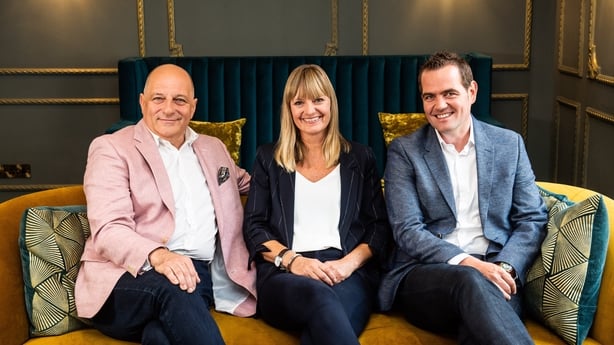 Surprisingly - despite the popularity of white in some of his contestant's homes - when it comes to the hottest colour trends of 2019, Hugh says we're going back to the future. Replacing the sparse clean monochrome trend of 2018 with the trippy retro colours of the 1970s...  
"The hot hip colours for this year are UFO green and a plastic yellow - like a rubber duck yellow. They're the hot colours. Now, you're going to use them in great moderation like with a cushion, an object, just certain elements that will be brought in.
"It's funny how things go around in a big circle - pop art is back. It's sort of like the trippy 70's colours - those really vibrant, amazing, colours - those colours are back.
"Disco music is back with all of its excess. When you think back and you look at those groups on Top of the Pops - they're all mad and that style is back because I think, funnily enough, there was a lot of creativity in that period."
According to Hugh, society has become slightly subdued due to political correctness which he says has led to an upsurge in DIY projects and some incredibly artistic interiors. 
"We've all sort of become a bit boring. We're all socially correct and we can't say anything so we nearly need to express ourselves in other ways. They want to be outrageous.
"Some of the houses we looked at this year were amazing. People are upcycling furniture and I would have said 'Oh, God, that will be a right mess' but actually it was just amazing," he continued.
"This house is really quite exceptional"

Hugh is a fan, are you?#homeoftheyear pic.twitter.com/HyG2iIgVQt

— RTÉ One (@RTEOne) 26 February 2019
On tonight's episode...
Each week on HOTY, Hugh and his fellow judges, renowned interior designer Deirdre Whelan and award-winning architect Peter Crowley dive into three very different properties - you can click through our gallery above for a glimpse of tonight's homes. 
Robert's Home
Architect Robert Logan designed his own home and his parents' home next door. He lives with his wife Julie and two daughters in an architecturally designed self-build modern farmhouse in Antrim.
Robert's home is an 'upside down' house and the primary living accommodation is laid out in an open plan arrangement upstairs, enjoying panoramic views over surrounding farmland. Bedrooms are located downstairs and have a more traditional layout.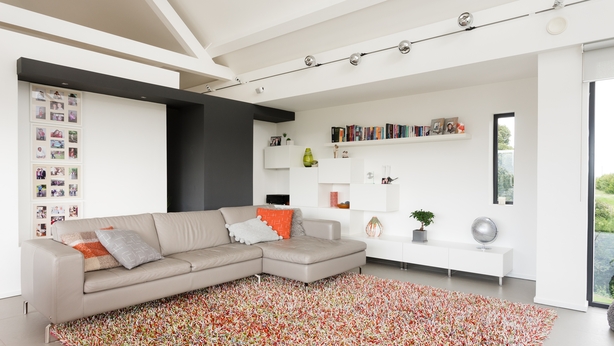 Emily's Home
Interior designer Emily Cunnane bought her Dublin terraced redbrick home in 2014. She didn't have any intention of buying a derelict home but when her home came on the market at a very reasonable price, she took on the challenge.
Emily renovated and changed the layout of the house completely and now has an open plan living room/kitchen downstairs.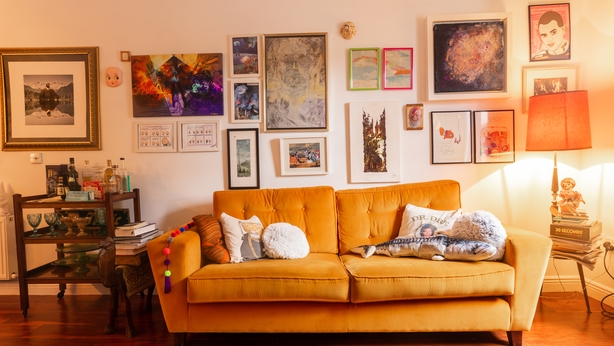 Eniko's Home
Eniko Kirkwood lives in Down in a two-storey cottage with her husband Mike. Both Eniko and Mike have been very hands-on in the re-design of the house. Eniko has upcycled most of the furniture in the house and painted all of the house herself.
When they moved into their home four years ago, the décor was all neutral colours but it had character.  Eniko wouldn't say she has a specific style as she appreciates a variety of designs.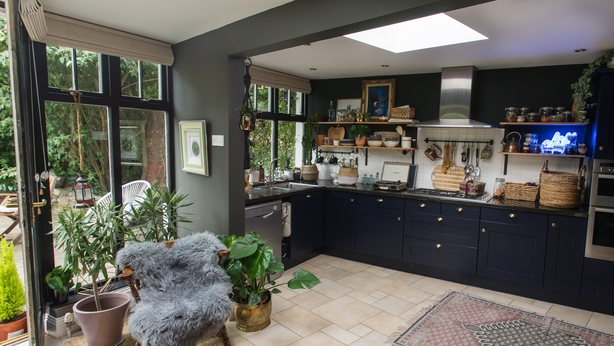 Watch HOTY every Tuesday at  8:30pm on RTÉ One.