Cuffing season is well and truly over so now is the perfect time to relive our most memorable dates, be they spectacular, terrible or shudder-inducingly weird. 
We asked you to air your dirty dating laundry for us, and boy, did you deliver. Some were brave enough to leave their names in, but some were too salacious, mortifying or personal to name.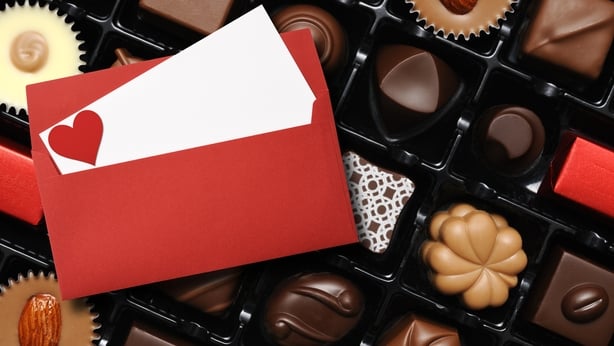 Some takeaways: no less than two stories featured people surprised at their dates small stature; New York must be the place all romantic dreams go to die; women in a loud, bubbly and seemingly harmless group are to be feared. 
So whether you're the love-full, love-lorn or love-completely-lost, take solace in the knowledge that it's always better to have loved and lost than to have never loved at all - if only for the stories you get. 
Don't you know who I am? 
Years ago, myself and a friend went out and decided to play a game where I (I'm NY born but Dublin bred) would pretend to be an up-and-coming singer-songwriter over from the states and my friend was my manager.
We try and fail to use the line throughout the night but eventually land in Coppers at 2am where, unsurprisingly, the lie begins to work. Eventually, my friend goes off with some girl and so I am left to chat with another who, as it turns out is obsessed with Kings of Leon and was talking to me all about music.
One thing led to another and we went back to hers and, once there, she wouldn't stop talking about the Kings of Leon, playing the music etc. The next morning when I woke up, KOL were still playing on her laptop.
I was ages away from home, and - this is where it gets bad - there was €50 on her nightstand, which I ... took .. for my taxi home.
Then I left a note saying I was playing Whelans and would leave two tickets at the door. Oops.
- Anonymous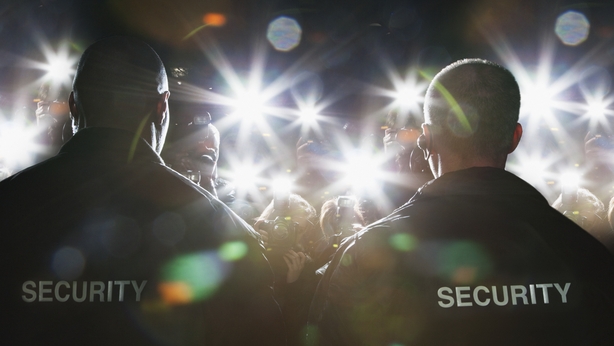 When they know the barman
I was working as a hostess in a big restaurant and one of the bussers was very nice to me and complimentary and we had nice talks so when he asked me to go on a date I was happy to. I thought he seemed a bit older than me but not too much older.
So he suggested we go to his favourite bar for drinks. I met him there and, in small heels, I realized I was considerably taller than him, but no matter. He knew the bartender well and so we were chatting away ourselves and with the bartender and kissing a bit on and off.
He started getting a lot more handsy as time went on and I was ok with that for a bit but then it got to be a lot so I went to the bathroom and although I'd only had two cocktails, I was quite disoriented walking. On reflection, I think this bartender he knew was making my drinks really strong.
Then I got back ready to cool it down and in the middle of our conversation, he mentioned his daughter. And I was a bit taken aback because he had never mentioned he had kids and so I asked what age she was and he said she was 8. So I asked how his relationship was with his child's mother. "My wife?", he asked.
"That's when I got very suspicious."
"You have a wife?", I asked. "It's cool it's cool we're not really together", he said. But then I asked if they lived together. "Yes, but we don't really love each other or sleep in the same bed." "Would she be upset if she knew you were here with me?", I asked. He dodged that one and went to show me photos of his daughter. "Oh you'd love her and she'd love you."
Okay, I needed to get out. But I was quite drunk at this point and didn't feel stable enough to leave assertively, because if I didn't he would try to keep me there. I stayed for a little while longer before managing to tear myself away. Then I avoided him when I went back to work but shortly after stopped taking shifts because he kept at me. 
- Anonymous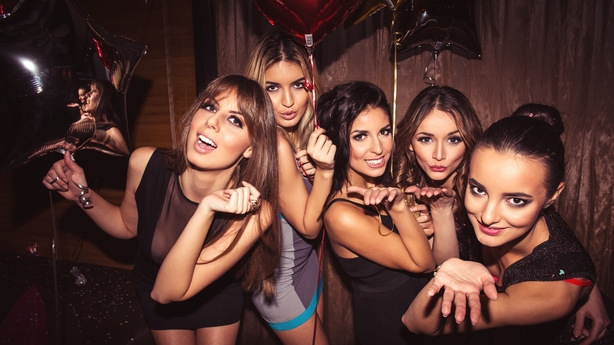 'Mon we go Coppers
I went out on a date with a girl that I had met on a night out, after a few weeks of meeting up as mutual friends beforehand and kind of scoring, I decided to finally go on a date so I met her for drinks and we were there maybe half an hour.
I went up to the bar to order a round of drinks when suddenly, one after one, this girl's friends start coming into the bar - all had a bit of drink on them - and were dancing around her saying they were going to steal her to take her to Coppers.
I was kind of laughing it off when, next thing, they did just that.
I stood there stunned as they danced their friend out of the bar and it took me a minute to realise that she must have to text them asking them to save her from a terrible date.
Mission complete?
- Anonymous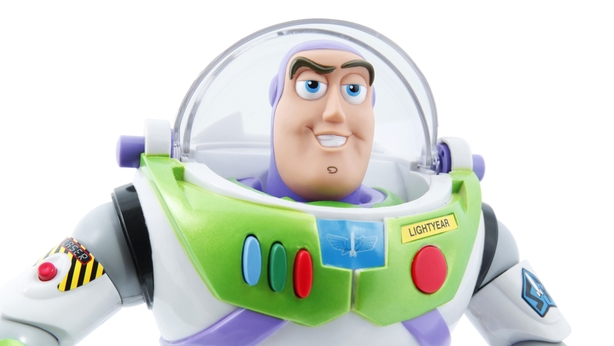 To infinity and beyond
My most memorable dating story was meeting my now wife Sinéad at a singles' night and it was love at first sight, leading straight away to a loving second date. These were my first ever dates!
I used to go to speed dating events in Dublin with speeddating.ie, now known as www.2connect.ie, for a few years and then stopped as nothing was happening. Then I went to Australia for a year.
When I returned from Australia (my wife had just returned from the UK where she was at college) my friend Gerry suggested we go to a speed dating event one more time and I said sure, why not give it a go one more time.
I choose a singles' night over two other options - a quiz night for singles and just a speed dating event - which sounded a bit different so off we went. We were the first two guys to turn up at the event and I was a bit merry as I had come from a work event where I was celebrating winning the best-dressed Halloween costume for been dressed as Buzz Lightyear.
My wife and I were destined not to meet during the speed dating section of the singles' night as I was number 1 and Sinéad was around number 18 and the speed dating event only went to number 13.
I did, however, by accident sit down during the speed dating event at Sinéad friend Yvonne's table before being moved on. Yvonne later said to Sinéad that she liked number 1 (me) but changed her mind because I was a bit too merry. 
Later on in the evening, I said to Gerry at the bar "There are two girls over there (Yvonne and Sinead), we might as well go over and talk to them", the rest is history. Mind you, Sinéad claims herself and Yvonne came to us.
Anyway, myself and Gerry joined Yvonne and Sinéad for a quiz and then myself and Sinéad danced the night away and we were the only couple on the dance floor all night. We Danced, Chatted and Laughed all night and were the last to leave along with the Bar Man.  My dreams had literally come true. 
The next day I had a very bad hangover and my phone binged: it was a message from Sinéad. She wasn't going to let go of a good thing (her words, not mine).
"We decided to go for a date on the following Wednesday night at the Church restaurant. My friend said don't worry sometimes girls don't turn up for dates! Nobody could believe I'd get a date."
I turned up to the Church restaurant afraid I'd forget what Sinéad looked like. I remembered her as soon as I saw her beautiful face and smile, and despite having an interview the next day she came along which was full marks from me.
We had a great night we chatted for hours and towards the end of the date we were both thinking should we ask the other if we wanted to date again. So we dated again and again and again some dates lasting up to 7 hours with constant chat and laughter. Within a year of meeting at the singles night we were engaged. 
Within two years we were married and today we are happily married just over six years and I am married and with my first girlfriend/wife/best friend and some people say we are still on our honeymoon.
- Derek Burke and Sinéad Burke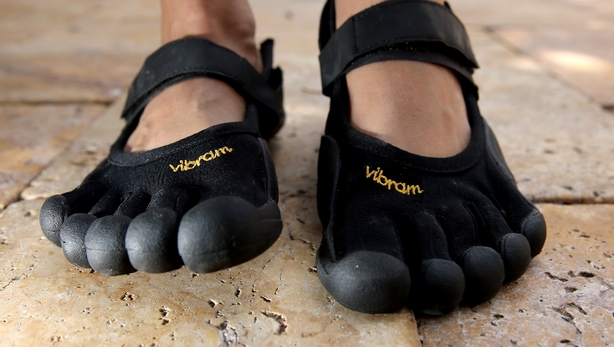 Running shoes
While living in NY, I matched with a guy online and went to meet him in a bar on the LES. We were meeting for a drink before going to see a band that he had recommended.
He arrived into the bar in his running gear, saw me and then proceeded to walk right past me to the bathrooms without so much as a nod. A few minutes later he walked out to me, having changed into a suit... more on that later.
He immediately began speaking over me, telling me that he enjoyed running in the city because the subway was "bad for the soul", that music was the "purest art form" and how he made so much money "he didn't know what to do with it" (he said this while simultaneously closing the bar tab so the next round wouldn't be on him).
As it turns out, he had seen the band we were about to watch before many times. Many, many, many times. Turns out he had a bit of an obsession with them and could pretty much tell me anything I could possibly need to know despite not knowing them personally.
After a respectable amount of time, I made my excuses and began to leave (he couldn't walk me out because he didn't want to lose his spot) and it was at this point that I looked down and realised that although he had changed into a crisp white shirt and nice trousers, his individually toed runners remained.
- Anonymous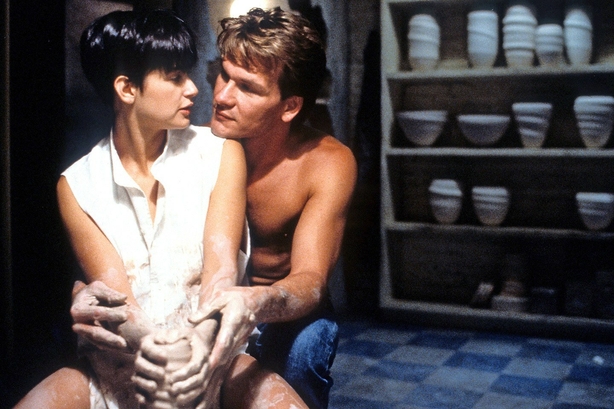 Two distinct disappointments
I went on a date with a man who wanted to "go for a walk", which culminated in walking around Dublin for three hours without going for a drink or anything, and him explaining the buildings around me and how much they cost.
Another one was with a 5-foot-tall man who told me he "didn't do politics" after asking what my last article was on (it was on Brexit), telling me that he "didn't vote because people died so he could have a choice" - pretty sure it was a woman who died, and he is a man, and also that's an argument called "Russel Brands Why I Don't Vote and even he said it was b*****ks" but anyways - then proceeding to tell me he was "so tired that he could put his head down on the pottery wheel and go to sleep" (we went clay pottery making. It wasn't his idea).
- Carla Jenkins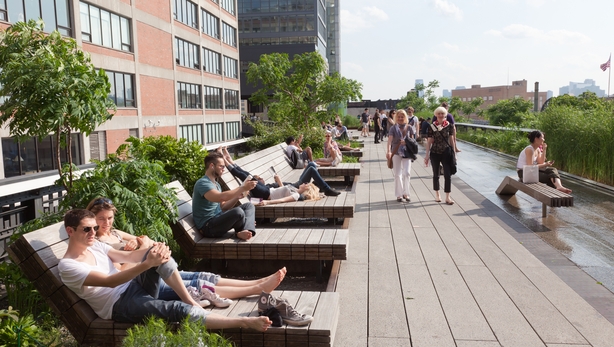 First date material
I went on a date with a guy in New York. We started at the Highline and walked the Highline, and went to the Whitney Gallery and then went for burgers. This is like, a six hour date. So then he's like, "I'll walk you home". I was living at 58th at the time and we were on 14th Avenue, so I was like, "Okay, I've nothing to do today, it's a Saturday, I might as well".
We made all these stops in between, so it's an hour's walk but it took three hours. At one point we were sitting down by the Hudson in this park on these weird reclining chairs, and there was a running joke throughout the date of like, "this isn't first date material" about what is first date material or conversation.
And out of nowhere, he points at my thighs and I've self-harm scars on my thighs, I'm super open about it so I guess it's lucky, but he says "What's that? How did you get those?" I just look at him like "Ha ha... it's not first date material!" and his face just goes white. He did not know what to say, he starts stuttering and mumbling. It was so funny. 
- Anonymous
We need your consent to load this Instagram contentWe use Instagram to manage extra content that can set cookies on your device and collect data about your activity. Please review their details and accept them to load the content.Manage Preferences
When he says he wants to "take you somewhere"
In Brooklyn, I went on a date with a guy in a band. I think the band is actually relatively famous. We went on a pub crawl all around Brooklyn and then back to his.
At his house, he was like, "I'm actually having a really tough time, I don't really think we should have sex", which obviously wasn't a big deal. But he said, "To finish the date I want to take you somewhere". So he takes me to the Kellogg's Cereal café in Brooklyn, which I think is pretty historic. 
We got pancakes at four o'clock in the morning, and the song 'Walk the Moon' played and he was asking me about it, whether I liked it or not. Every time that song plays it reminds me of him. 
- Arianna Schardt