If there are two things the general public knows about Dermot Bannon it's that he loves open plan design, and that he does not think of himself as a celebrity.
In fact, he flat out refuses to accept his stardom. In this sneak peek of the RTÉ Guide interview below, he explains how his career will continue as it always did, fame or no fame.
"You get a lot of people blowing smoke up your a**, telling you that you're a visionary and all that," he says. "I'm not. I'm an architect, I do my job. Similarly I don't believe the downside. So I haven't changed how I think about myself or how I think about the show", he tells Donal O'Donoghue.
In between signing contracts across the city and taking selfies with adoring fans, the architect opens up about being a shy and bullied kid in school, and what it was like to go on a date with Jenni Falconer as a seemingly confident 21-year-old.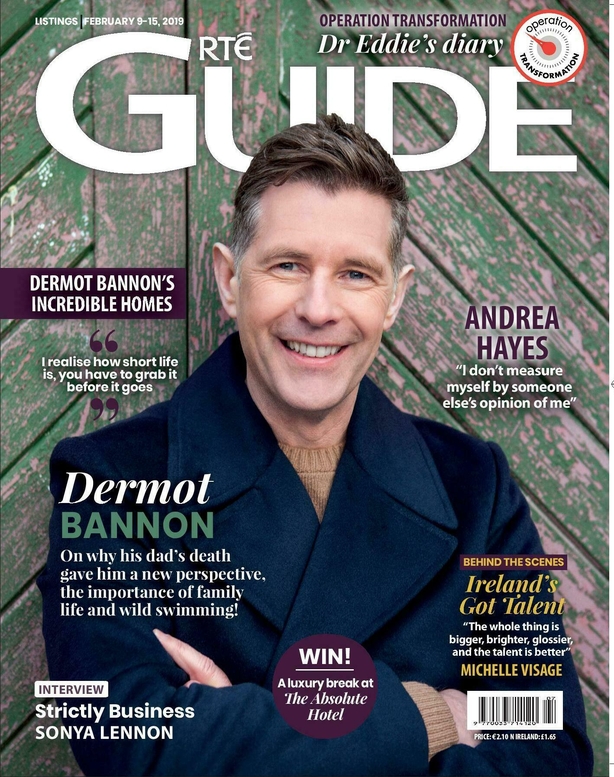 James Patrice Jes O Sullivan chats to the man with the inside track on DWTS!
Ireland's Got Talent With the big talent show up and running, Andrea Byrne goes behind the scenes and also meets the four judges
Sonya Lennon It's strictly business for the fashion designer, she tells Donal O'Donoghue
Andrea Hayes The wellness expert tells Andrea Byrne about her latest book
Chris Gascoyne Corrie's Peter Barlow seems to have a very complicated love life. Julie Lordan chats to actor Chris Gascoyne to find out more