We are heading towards Spring with the promise of longer days and warmer weather. (Allegedly!)
Either way, the weekend is here and there are loads of fun events and activities to keep the whole family entertained. We've highlighted a few with some early tips for next week.
Have fun!
1) Temple Bar Tradfest
The festival takes place over five days and five nights with over two-hundred events from 23-27th January. The TradFest Children's Hub will be in The Ark, Temple Bar and will host a variety of events including Pólca 4, Give Trad a Try, Family Workshops and a Children's Crafts Club.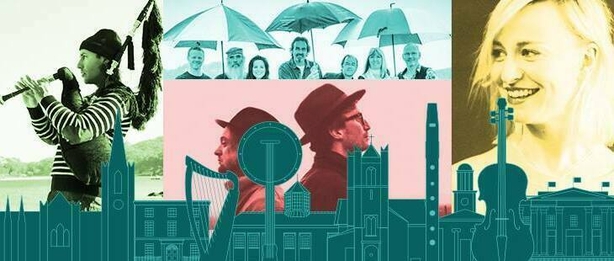 2) First Fortnight Arts Festival
The Arts Festival end this weekend after month-long events that helped challenge mental health prejudice all over Ireland. Events this weekend include Walking of Course in NCAD, Art Bites in Draíocht and Release: Soar with Song in Red Rua.
3) Ballincollig Winter Music Festival
The 10th Ballincollig Winter Music Festival takes place from January 23rd - January 27th with another fantastic and eclectic mix of artists and events centered around the festival hub at The White Horse. The line-up this year includes The Delines, Cathy Davey, Jerry Douglas, Tim O'Brien with Jan Fabricius and an anniversary concert featuring special guests Andy Irvine, Donal Lunny, Paddy Glackin and Lisa O'Neill.
4) Holiday World Show
Start planning your summer holidays and break free from the January blues. Featuring thousands of industry professionals ready to answer your questions, the Holiday World Show is the biggest single event in travel and tourism in Ireland providing lots of ideas for your holiday and some fantastic special offers.
5) Glen of Aherlow Winter Walking Festival
The annual Glen of Aherlow Winter Walking Festival in Tipperary from January 25th to 27th with six guided walks over two days.
On Saturday 'A' walkers can enjoy the magnificence of Galtymore in Winter on the Galtymore Horseshoe, while 'B' walkers will climb Bane Hill on a 10km trek, the 'C' group will walk the Lady Gregory Loop on the eastern end of the Galtees, taking in the waterfall and St Pecaun's Holy Well.
On Sunday, walkers will have a choice of a 'B+' to Lake Diheen and Cush Mountain (13km); 'A B' walk to Lake Diheen (10km) or a 'C' walk from Aherlow House Hotel to the Millennium Stone, taking in Christ the King viewing point.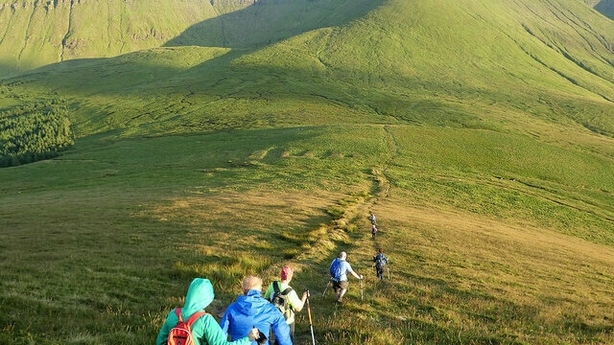 6) Letterkenny Trad Week
The 5th Letterkenny Trad Week concludes this weekend with more of the world's finest traditional musicians from Ireland, England, Scotland and the United States.
The blistering Irish Manchester duo of piper Mike McGoldrick and fiddler Dezi Donnelly perform on Thursday, veteran US bluegrass outfit Special Consensus return to the RCC on Friday and the festival ends on a high note with Donegal's globe trotting traditional group Altan at An Grianan Theatre on Sunday.
7) Sunday Fundays | Crawford Art Gallery
The Crawford Art Gallery is hosting free tours and workshops with music from midday each Sunday.
This week there is an Art Workshop Art Workshop and Tour at 2pm and Storytelling with Rosie from Broken Crow Theatre Company in the Penrose room (1-4yr olds). There will be three free sessions at 2pm, 2:30pm and 3pm, but places must be booked in advance.
8) Bosco and the Snow White | The Everyman
Paula Lambert brings Bosco to the Everyman this Sunday with an interactive story of Snow White.
Bosco is Bosco, not a boy, not a girl, just a Bosco: a cheeky, lovely, funny, slightly-cracked, irrepressible, eternal five-year-old who lives in a box and who loves nothing more than to just be Bosco and meet all the boys and girls.
9) Bellfield House | Snowdrop Walk
Following the hot summer and mild wet winter, there is an earlier display this year where almost 300 varieties of snowdrop carpet the walled garden, woodland and driveway of the beautiful Bellefield Gardens in Offaly. Snowdrops, white bells and narcissi are also for sale. Open daily from 22nd January to 10th February, 11am to 4.30pm. 
10) Seedlings Workshop | The Ark
Lucy Hill explores handmade crafts in this engaging workshop for ages 2-4 on Friday & Saturday in The Ark, Temple Bar, where they will make their own handmade toys using lots of lovely material scraps, ribbon, googly eyes, wool, fabric markers and help from the grown-ups.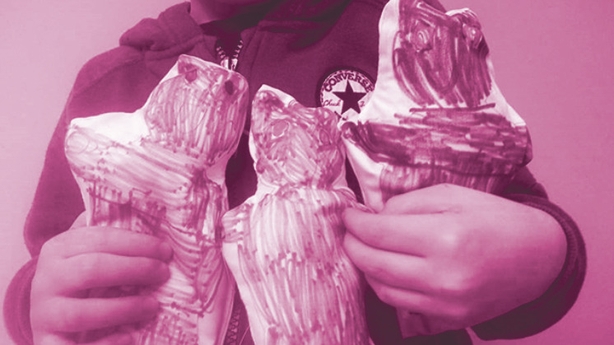 11) Sean & Conor Price
After reaching the 2017 quarter finals of the X-Factor, they have gone from strength to strength and return to the Watergate Theatre in Kilkenny on Saturday night with lots of new music and an exciting stage show.
12) Bundoran Lifeboat Fundraiser
Country star Robert Mizzell will perform at the annual Bundoran RNLI Lifeboat Dance which will take place on Friday 25th January with proceeds helping fund the ongoing training of the volunteer crew who are on call 24 hours a day 7 days a week, serving the entire Donegal Bay area for marine emergencies.
Three things to do next week:
1) Brigit's Weekend Celebrations | Brigit's Garden
The weekend celebration at Brigit's Garden in Galway will weave together Brigit ritual, tradition, cross-making, creativity and sharing to create a special Imbolc celebration that welcomes spring and the coming of Brigit.
Events include Brigit's Day on Friday 1st, Brigit's Cross Making Workshop on Saturday and Brigit's Day Seasonal Walk with Jenny Beale, founder of Brigit's Garden on Sunday.
2) Teddy Bear Tea Party
As Part of the campaign 'Regina's Fight For Life' and the #tennertodayappeal, The Wild West Playcentre in Westport are hosting a Teddy Bear Party on Wednesday 30th January from 3pm - 5pm.
3) Imbolc International Music Festival
The annual festival of Irish music in the North West of Ireland, takes place from 27 January-10 February 2019 in Derry.
The IMBOLC International Music Festival programme features an eclectic mix of new music and intimate performances in inspiring locations – from churches, historic buildings to cafés and bars.
YourDaysOut is a sales and marketing platform for local businesses and event organisers with tools to help promote, publish and sell tickets and bookings online, for up to 50% less that other ticket sites.