The 55th BT Young Scientist of the Year is underway where more than 50,000 people will attend over the next three days.

More than 550 projects are on display in the RDS covering four different categories: Technology, Biological and Ecological, Social and Behavioural Sciences, and Chemical, Physical and Mathematical Sciences.

The competition has a long history from its humble beginnings to becoming a permanent fixture of the Irish calendar. Here are a few facts about the event that you may not have known.

The original competition was inspired by US science fairs

Watch a US TV show involving kids and the chances of one episode involving a school science fair (complete with volcano project or model solar system, take your pick) are pretty high. While it's practically a troupe at this point, these events were the inspiration for the first ever Young Scientist of the Year.

Back in 1963, two UCD physics researchers, Rev Dr. Tom Burke and Dr. Tony Scott were conducting research in New Mexico, USA where they discovered the concept of science fairs, where local events would lead to state fairs and then to a national competition.

Believing it was the type of approach that Irish students would benefit from, the pair decided to take science outside the classroom and organise a similar event for them.

The first one was held in the Mansion House in Dublin and attracted 230 entries. The next year, it moved to the RDS which has been its home ever since.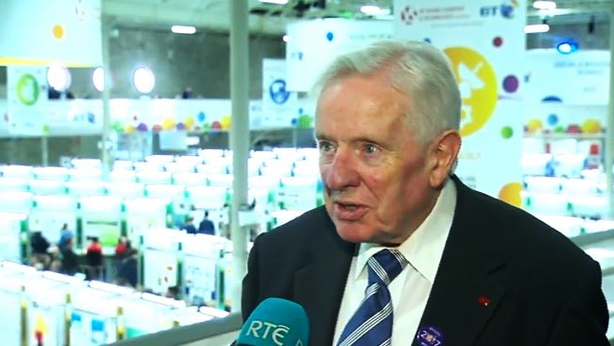 It has produced many entrepreneurs, an author and one billionaire

Many of its winners and participants have stayed in the STEM field with academics, researchers, engineers, and entrepreneurs being some of the career paths taken.

Its first winner, John Monaghan, recently retired as the CEO of Avigen, a biotech company based in California. Another winner, Sarah Flannery, wrote a book in 1999 called In Code: A Mathematical Journey which on the algorithm she used to win the competition

Other noticeable participants that went on to greener pastures include Steven Collins, the co-founder of Havoc - which provides physics simulation software for games and films - and Shane Curran, the CEO of Evervault which provides developers with tools for data privacy.

Yet the most high-profile winner was Patrick Collison who won the competition in 2005. After that, he became a millionaire after he and his brother John sold their software company Auctomatic for more than €3 million.

He and his brother went on to co-found payments company Stripe which made both of them billionaires. The company is currently valued at $20 billion.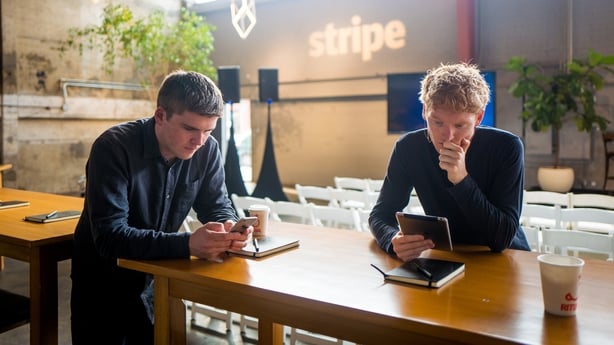 Ireland has a great track record in Europe and US competitions

In the 29 years the EU Contest for Young Scientists has been held, Ireland has punched above its weight both in Europe and beyond.

Irish students have won the top prize 14 times and are usually the youngest entrants in the competition. They've also taken 20 top awards to date at the USA Science and Engineering Fair.

The most recent winners include Emer Hickey, Sophie Healy-Throw and Ciara Judge in 2013 who took top prize at the EU Contest for Young Scientists that year and then the grand prize at the 2014 Google Science Fair in California. Their project examined how natural bacteria could help increase crop output.
The youngest winner was a 13-year-old

Apologies to making anyone feel old with this fact yet it highlights just how much talent is across the different age groups.

The youngest winner is Emer Jones from Tralee Co Kerry where her project - research and development of emergency sandbag shelters - who took the top prize in 2008.

The very next year, a joint project by Liam McCarthy (13) and John D. O'Callaghan (14) won the competition. Their entry looked at milk production and the development of a convenient test method for somatic cell count and they took first place in the EU contest for Young Scientists.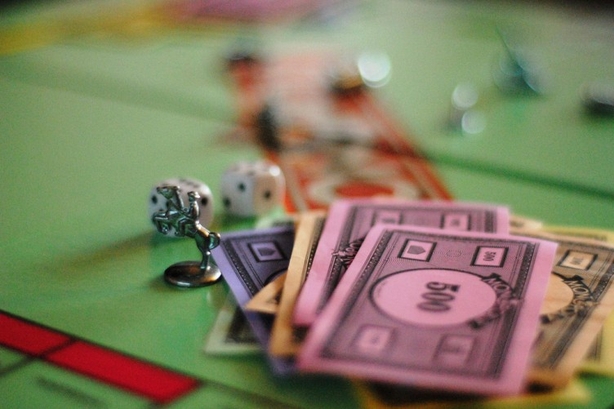 One of the winning projects was based on Monopoly

Having a look at the winners of each year shows a variety of projects across different areas. Some focus on technology, others focus on social matters like alcohol consumption and flooding, and some focus on biological

Yet one winning project was based on the board game probably responsible for causing the most arguments: Monopoly.

In 1998, Cork student Raphael Hurley looked at whether there was a statistical advantage from owning specific properties - which properties your opponents will land on the most - that can help you get richer and win the game.

Part of his research involved using a programme, Mathematica, to track probabilities and matrix algebra to calculate the flow of the game. Using this information, he confirmed that the orange properties were the best ones to go for and if you're looking for something more fancy, go for the green streets.

Unfortunately, his research found that even with this knowledge, winning isn't any easier and unlike the Young Scientist, success in Monopoly is down to luck.