Christmas in days of yore would have revolved around giving back, spreading good cheer and showing gratitude for what you have. As society reckons with the consequences of decades of consumerism and plastic waste production, the festive season has developed an environmental conscious, to boot. 
Now, a new charity initiative led by one Irish company and three Irish artists is ensuring that you can give back and protect the planet in one charitable buy. 
Edamame, an Irish eco-product company today launched its new range of 'Coffee with a Cause' environmentally-friendly reusable coffee-cups. Each cup was designed by an Irish artist, with Joe Caslin, Gavin Leane and seven-year-old Una Lovric creating bespoke cups for the cause.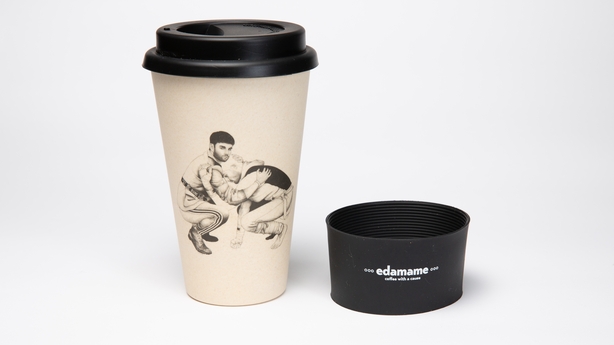 With each purchase, 20% of the price will go to the charity chosen by the artist. The cups are made from bamboo fibre, the world's fastest growing and most sustainable crop and include a recyclable silicone lid and sleeve. On top of this, they are BPA- and phthalate-free, free of petrochemical plastic and are dishwasher safe.
Caslin, who rose to prominence and wide-spread renown for his famous for his dynamic, moving and visually arresting street art that spoke to many of the most pressing social issues of our time, put his activist sensibilities into his design. Called 'Root Before We Rise', his cup is in support of Pieta House, a charity working to prevent suicide and self-harm. 
As an acclaimed artist and photographer Leane's design entitled 'A Good Time for Change' is marked by its block colour and arresting "NOW" slogan, and is in support of Depaul, a charity working with people who are homeless or at risk of homelessness.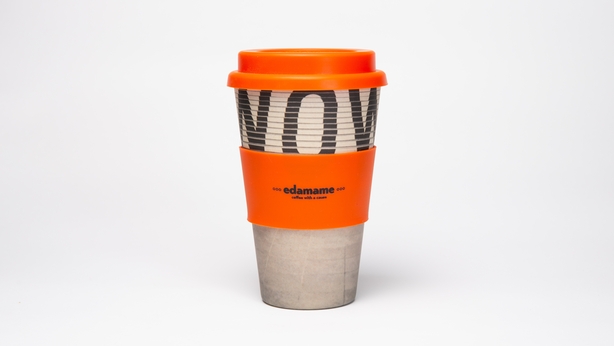 Although just seven years old, Una Lovric's design is as arresting and sophisticated as any, the delicate, watercolour-like patterns fully evoking the title of 'Love'. Her cup is in support of Our Lady's Children's Hospital Crumlin, Ireland's largest paediatric hospital.
Speaking about the launch, Edamame founder Zoe Hertelendi said "At Edamame, our mission is to provide cost-effective, affordable and reusable solutions to single-use waste. But more than that we want to show that environmentally-friendly products don't have to be dull and boring but can be colourful and inspiring".
"We're thrilled to have partnered with such fantastic Irish artists to support such great charities in this season of giving."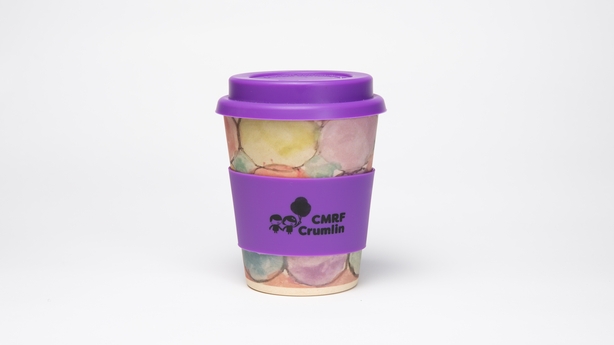 Caslin also spoke of how dear the cause was to him: "I firmly believe in the power of art to advocate and to provoke and I'm passionate about social change. I was more than happy to contribute a design to a project that both helps to reduce environmental damage from single-use products but also supports Pieta House – a charity very close to my heart."
With each purchase, 20% of the price will go to the charity chosen by the artist. Each cup costs €13.95 and are available alongside the full Edamame product range online at www.edamameeco.com, as well as in a range of Dublin and Belfast locations.