In his job as an architect Dermot Bannon has seen people at their happiest and lowest points, and thanks to his hit show Room to Improve the Irish nation has gotten to follow along, taking voyeuristic pleasure from each triumph and each squabble.
But while when on screen it seems the Bannon could turn his hand to any project, there are a number of criteria that even he can't do without. Speaking to Ryan Tubridy this morning on his radio show, he outlined exactly what he looks for in each new project.
"People have to be good characters and they have to be able to articulate how they feel, but that's not that difficult", he said of the clients he works with. "For me, it's always been about the project. I'll walk into somewhere and the producers [will be like] 'oh, don't like this, don't like this' and I'll walk in and I'll see something, 'no, no, this is brilliant'."
There is no build too small or too build, presumably just too-small ambitions and overreaching ideals. Seeing the potential in a project is what separates Bannon from the vast majority of us, and when lesser beings would turn their nose up at a small conversion, he sees an opportunity for creation.
"We did one last year and everybody thought 'there's not much in this project, it's really just a garage conversion' but it was the graffiti wall [episode]. I loved that project, so sometimes the tiniest little projects can be the best", he recalled.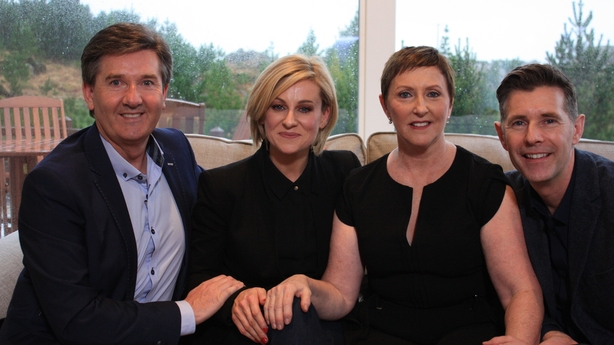 "I like the ones that are a challenge, that put me outside of my comfort zone. When people say 'I can't see what you do here'. My favourite one of all time was a warehouse in Dun Laoghaire and we converted that into a house." He remembers that everyone was utterly bamboozled by the ambitions for the project, but Bannon is drawn to projects that push him.
But when you've been plotting and imagining and dreaming up incredible homes for years, what bores him?
"Somebody who wants me to interior design it, someone who wants me to change up the colours", he said. I want to move [things] and make a difference. I'm about light and I'm about space. Somebody who just wants to dicky up their home, I'm not that bothered with that. The house has to be kind of getting you down.
The gift that keeps on giving, it seems, is the episode with Daniel and Majella O'Donnell, which is quickly becoming one of the country's more obscure cultural touchstones. Divine as the pairing of Bannon with the O'Donnells was, he's insistent that they didn't get special preference over other projects.
He recalls that the producers were all "beside themselves with the excitement that Daniel and Majella were going to be on the show and I said, hold on a second, guys, it's not a done deal yet. If there's no project up here, if Majella just wants me to move cushions from one side of the room to another, I'm not doing it".
"As soon as Majella showed me around the house, and the house was grand, it was fine", words that Ryan interjected to label "terrible". Bannon conceded, saying the house had "no soul". He recalls that Majella showed him photos of a cottage on an island and that's when the project came to life.
"When she showed me that and her eyes lit up, I said right, here's the challenge. I have got to get her eyes to light up about her own house."
To listen to Dermot talk to Ryan, click the video above!