In a touching music video, Pete Rose, founder of Charity initiative Christmas Spirit LK, probes into his own painful experience of stillbirth to give comfort and hope to those living with what he calls a "silent grief" in the EverGlow project.
"I'm sorry, there's no heartbeat."
These are the words dreaded by expectant parents around the world, and the ones spoken to Pete Rose and his wife in Letterkenny General Hospital in 2016. The 16-week-old child was to be their second.
"They left us alone in the room afterwards for what felt like an eternity, my wife gasping for breath as she cried so hard. I could feel my own tears turn to streams as I watched her slowly break", Pete says.
Their responses ranged from believing the reading to be a mistake to thinking the machine was faulty, that his wife reaching over her head harmed the baby, that stress at work was their undoing, and ending at the same questions many people in their positions asked: was it a boy or a girl? Did it have my eyes or his?
Although discussions about mental health, the complex difficulties of miscarriages and the devastating effects of postnatal depression have become less taboo subjects, one area of parenting eludes discussion and lurks in the shadows.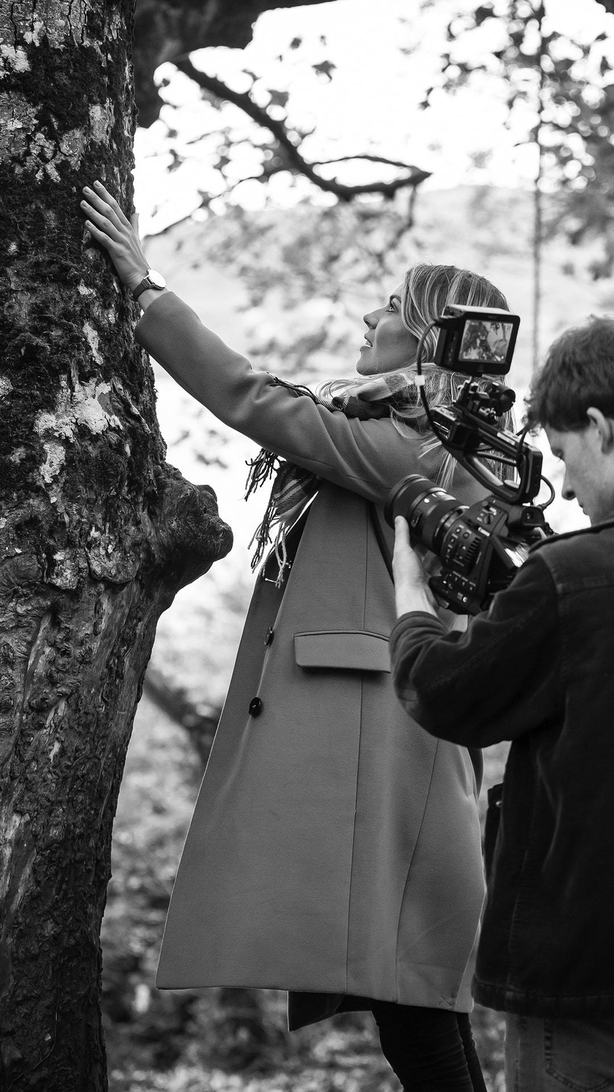 Stillbirth is every expectant parent's worst nightmare. Losing a child before you even got to meet them leads to a complicated and painful kind of grief. Although Pete's story ended happily with a new pregnancy the following January and a healthy daughter born on the 28th of September 2017, a year to the day they lost their last, stillbirth is an experience you live with, and one that informs every pregnancy following it.
Pete is the founder of the charity initiative Christmas Spirit LK, a group of entertainment professional's based in Donegal, that every two years at Christmas seek out a charity or cause to help raise funds for. It was during their first big charity campaign, called Letterkenny Cares, that his wife became pregnant, so it holds a special place in their hearts.
When the heard that their child had passed away, he says the pain was all-encompassing. "We wept daily, we couldn't keep ourselves together, we became distant, we went into autopilot, and argue over nothing", he recalls. "We couldn't face a day knowing that we had lost a child, knowing the mass amount of love we had to give. We had no picture, no face to grief for, no belonging to hold, no memories to cherish, just scan pictures of what might have been.
"We were lost, together, but alone."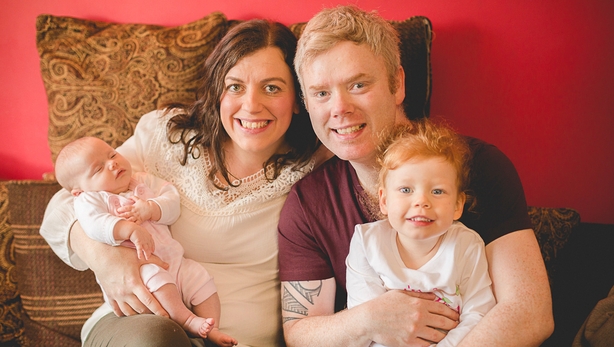 The inspiration for their video campaign this year, which draws directly from what they experienced in the months after the stillbirth, came when Pete was driving home one night and the song 'Everglow' by Coldplay came on the radio.
"I had to pull over because I couldn't with tears, it was describing everything we were going through."
At home, he played the song for his wife as they lay in the dark, looking at the stars, crying and holding each other close. They named the child they lost Everglow.
He was inspired to put their experiences to some good in this year's charity campaign. "I wondered why people didn't talk about it, why, only when told that we had a miscarriage, would people quietly talk about their own loss", he says. "They described heartbreaking devastation, but felt too ashamed to talk about it or didn't know how. After what we had experienced, I couldn't let it sit anymore, why should people suffer in silence, why is there no support, no counselling or aftercare.
"Because it's in the silence people get lost and lose their light, and that's where lives are lost. We wanted to create awareness and support for people and let them know there is hope. And so the EverGlow Project was Born, and this is our story."