What are the most popular toys for 2018? And what will kids be wearing on Christmas day? We spoke to Arnotts' Children's Wear Buyer, Jenny Erwin, to find out. You can watch the interview in full above.
"LOL is still fantastic - anything you can get. Obviously, the dream toy is the playhouse but it's sold out nearly everywhere so if you can get a hold of it, fair play to you," says Jenny.
Don't worry though, if you're not willing to go on a Jingle All the Way style toy hunt for a LOL Doll, there are plenty of other toys on offer.
"Lego is still really, really, big. There's Harry Potter lego which is probably one of the biggest sellers at the moment. And then board games are having a real revival. Scrabble has relaunched a junior and a family edition and Trivial Pursuit Family is selling well."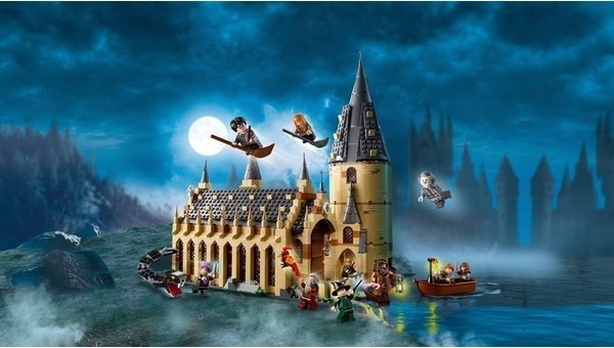 If you want to #BuyIrish this Christmas there are two big homegrown sellers on the market right now.
"Irish Fairy Door is still very strong. You've got the 'no more worries' portable worry plaque that they can bring to school and we're seeing lots of interaction on Facebook that it's really helping children in school if they have any problems.
"And then there is My Buddy McSpuddy who is a really cool little leprechaun and he comes with a pot of gold, seven gold coins and a really cool book. You go through the book and talk to your mum and dad and put your wishes at the back of the book.
"If you're good in the day, Buddy McSpuddy might put a gold coin in the pot of gold at night and if you get seven gold coins, your wish is granted. But, if things go bad, a gold coin could come out of the pot of gold."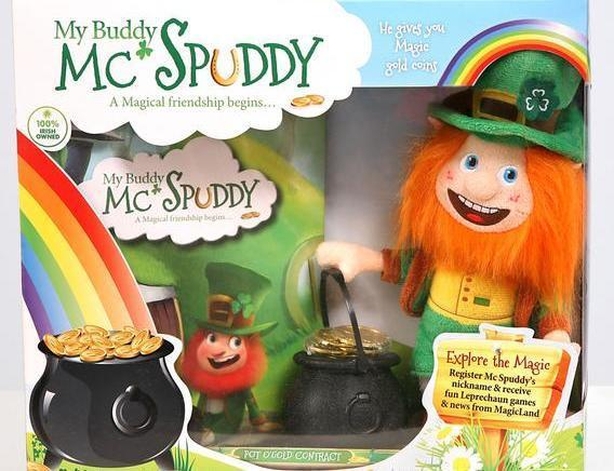 While last year's toys saw a huge emphasis on STEM (Science, Technology, Engineering and Mathematics), this year is all about good mental health.
"You still have the STEM [trend] but you've also got wellness. It's all about children's well-being, it's all about how they're feeling. In this world, there is a lot of social media so you really need to protect the children so this is a way that they can feel safe and they can go to an environment that they feel safe in."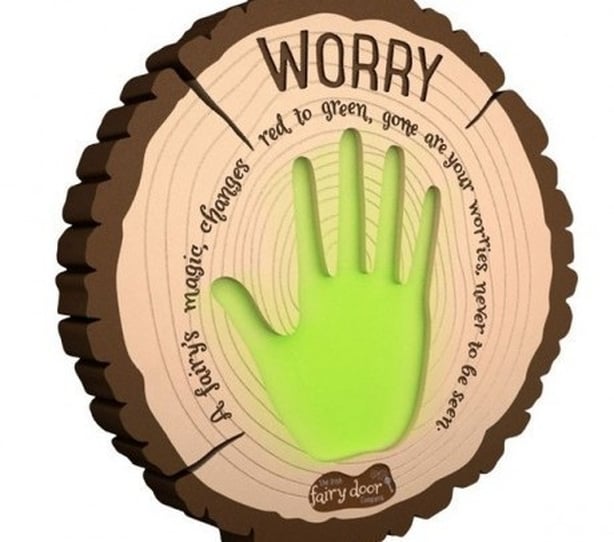 When it comes to dressing up on Christmas morning, Jenny insists that traditional staples are still in style.
"Everyone loves a bit of tartan and a bit of velvet. We've got a gorgeous Irish brand called Little Larks, they've just brought in their Christmas dresses and they are velvet with smocking, really traditional. We have them in navy, we have them in red and a beautiful grey which gives you that little point of difference."
"We've got velvet blazers as well, really dapper if you want to dress up. Bow ties are very strong and skinny ties, very Peaky Blinders in the way they're going forward with little waistcoats - very dressy."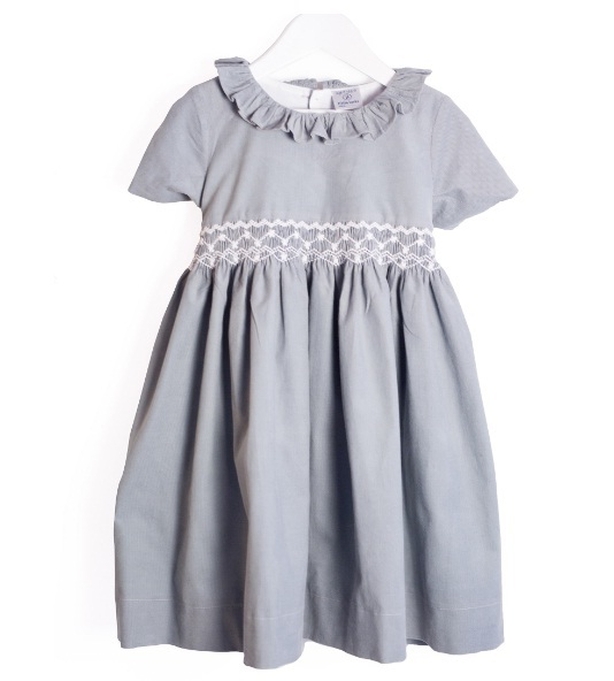 When it comes to rough and tumble clothing that will keep out the cold and survive and snowball fights (you never know when the 'Beast from the East' will return), Jenny suggests investing in a good winter coat.
"We've got our basic brands like Losan have really good price points, you have coats for €20 and €30 right up to the most amazing brand called AI Riders and it's actually got built-in ski goggles so you can zip your way the whole way up."