With recent reports suggesting that we have managed to destroy a staggering 60% of animal populations in under 50 years, the need for us to take immediate environmental action is greater than ever before.
Scientists are warning that we have a very short period remains for us to make any real impact and save our ailing planet. Now more than ever we need to evaluate our lifestyle choices. 
Everyone knows the common mantra of 'reduce, reuse, recycle' but practically how can we effectively take action in our daily lives?
Combat cups
Images of wildlife on both sea and land entwined in a variety of plastic packaging is a sight becoming all too familiar online in recent years.
According to the European Commission, approximately 70% of all plastic waste washed onto our shores is made up of 10 most common single-use plastics like straws, plastic bags and coffee cups.
While many of us rely on coffee on a daily basis to get us through the hours ahead, this habit can prove particularly damaging to the earth especially if disposable cups are used.
According to Recycling List Ireland, every day we go through 528,000 coffee cups the equivalent of 22,000 every hour and that is in Ireland alone! 
As these cups can't be recycled a better option than adding to this ever-mounting pile is to opt for a reusable cup.
Not only do reusable cups ease the pressure on the planet but also on your pocket as many vendors offer discounts for customers who use the eco-friendly alternative which really adds up over the course of a month or a year.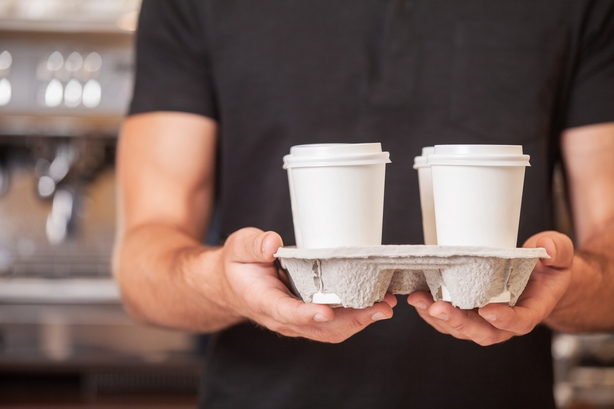 Get crafty
Upcycling is a great way to cut down on adding to the mountain of unwanted furniture in landfills.
Rather than abandoning the slightly battered future at home give it a lick of paint or opt for some fresher fashionable fabric to spruce them up.
Youtube is full of great ideas on how to give your next home wear project and uplift your interiors.
Alternatively, you can pick up some great furniture at car boot sales which can be spruced up in a far cheaper and eco-friendly manner than forking out for new furniture.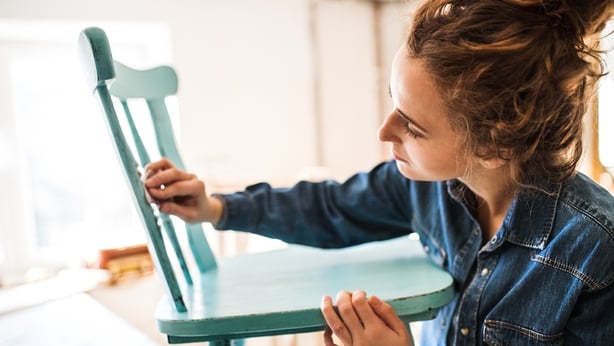 Meet some meat free goals
Scientific research revealed that the best way to reduce our own individual impact on the planet is to cut out meat and dairy.
According to the experts if we cut down on animal product we would reduce the need for farmland by more than 75%.
Worldwide, animals are becoming extinct as their homes are claimed for agriculture for human benefit.
Recent research suggests that meat and dairy only accounts for 18% of all calories in our diets but produces 60% of all agricultural greenhouse gases released.
If going full vegetarian or vegan feels like a challenge try to reduce meat consumption gradually limiting it to only one meal of the day or try out meat free Mondays.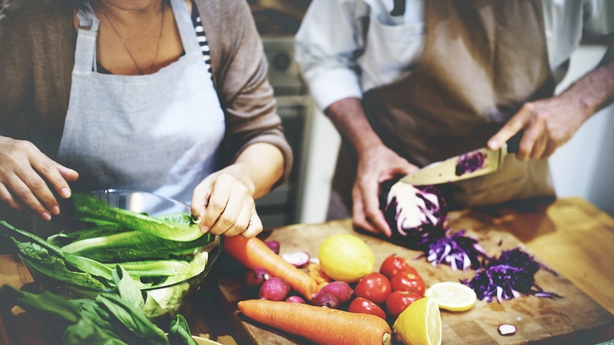 Take a challenge
Challenge your family to see if you can produce as little waste as possible. 
Champion of the Zero Waste movement Bea Johnson has a detailed book – Zero Waste Home - in which she charts how to reduce the impact of a family on the environment.
Her five Rs are Refuse, Reduce, Reuse, Recycle and Rot - these guide readers in how to make a real difference at home.
Johnson and her family fit a year's waste into just one tiny mason jar and she owns just 15 items of clothing which she can mix to make 50 outfits.
The campaigner always urges people to take the first simple step of rejecting junk mail. 
Opting for local vendors over larger chains is often an effective way to reduce plastic consumption while shopping. 
Often local vendors will have their vegetable and fruit openly available rather than individually packaged allowing the use of canvas bags. 
 A way of protesting the excessive waste we produce is to strip heavily clad plastic veg produce in supermarkets at the till.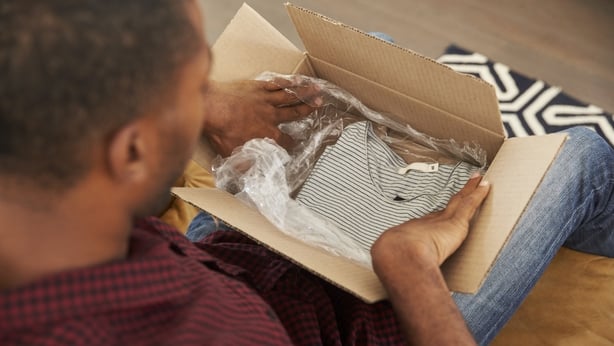 Get going
Cycling or walking is better for your health and reduces pollutants released from masses of cars on the road. Public transport is another option if you would prefer a more comfortable commute. Just think of the amount of cars one bus full or seventy or so people takes off the road. 
If you do decide to cycle you can also ensure that you bring your recycling policies to that too.
If after a while you decide it's time to get a new bike you can always recycle the last one and buy a second hand replacement.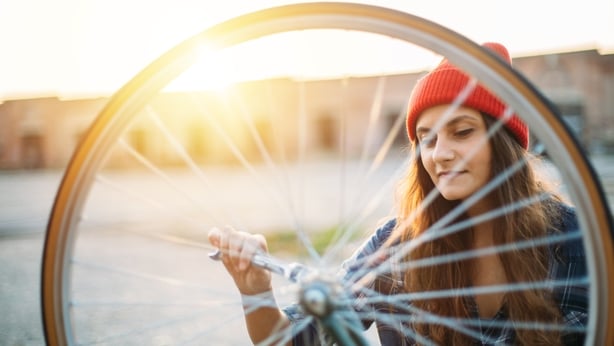 Don't let your efforts go to waste
Perhaps the most important thing to do is to print out a picture of the new list of recyclables for Ireland here (https://recyclinglistireland.ie/#list).
What goes into which bin is now uniform throughout the country which may have meant some changes in your area's criteria.
By knowing where you should be putting the waste you can be sure that your eco efforts are not literally going to waste.