Imposter syndrome – the feeling that we are incompetent at a task or a job we have been given – can strike at work or at home. But is it normal and how do we get on top of it? Miriam O'Callaghan sat down with a panel of experts to discuss the issue.
GP and mental health specialist, Dr Harry Barry, says imposter syndrome does not discriminate.
"Every one of us, when we're thrown into a new situation, maybe we get a promotion at work or we find ourselves given some task or something to do and everybody's looking at us. We feel that everybody feels that we're really competent and able to do this job and we feel deep inside we're absolutely losing it…because we feel we're not."
Dr Anne Marie Creaven, from the Department of Psychology at the University of Limerick, thinks that this is a feeling that can extend to domestic roles as well. She shared her worries as a new mother, that she wasn't fulfilling a role she had been given.
"I felt like such an imposter in those early days. I would see other mothers walking up and down with their buggies and they just looked so fit and healthy and fresh and I wondered, how do they pull themselves together to get out there? But it actually took me a while to realise…that actually, everyone's in the same boat…Feeling like an imposter at that stage seems to be normal."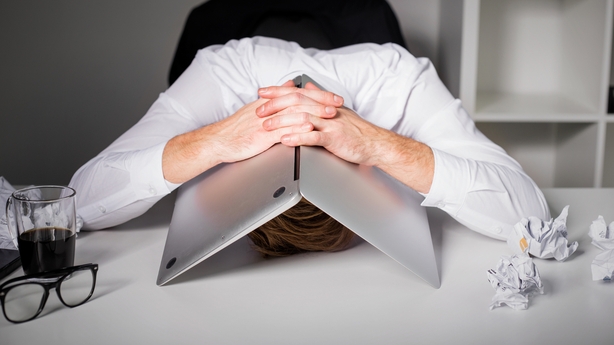 Psychotherapist Enda Murphy agrees with Anne Marie's assessment.
"You see them at the school gate and they're all trying to present this image because they're terrified of what people might think, underneath."
That's not to say the opposite is healthy. That's how you land on narcissism, says Dr Barry. So, how do you strike a balance? Enda Murphy thinks it's down to reprogramming the way we think.
"If you want to affect your destiny you have to go back to how you're thinking. What am I thinking? How am I responding to that? And you solve the problem in the same way that you grew it. By practice."
Listen back to the discussion on Today with Miriam O'Callaghan above.