If you thought First Class was the pinnacle of in-flight luxury, think again. Travelling by private jet is how real rich kids like to travel the globe. They've got champagne on tap, masses of leg room and a bed with a zillion thread count Egyptian cotton sheets.
But what really goes on in the inner sanctum of a private jet?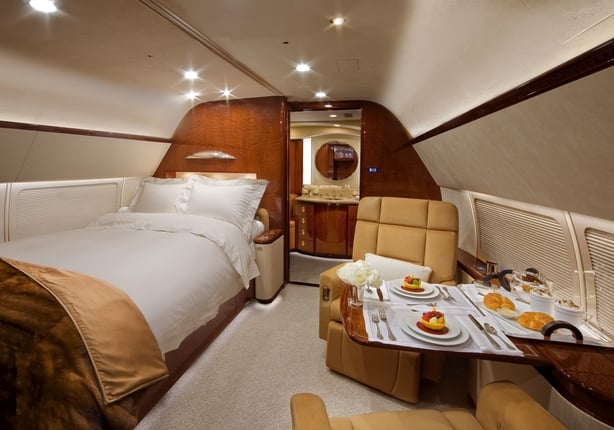 PrivateFly, a booking platform for on-demand private jet charter, has published a new report on the subject and the findings are quite surprising.
You'd think customers would want to stay awake and savour every minute of their super-lux journey, but most travellers say they'd rather get some shut-eye and sleep.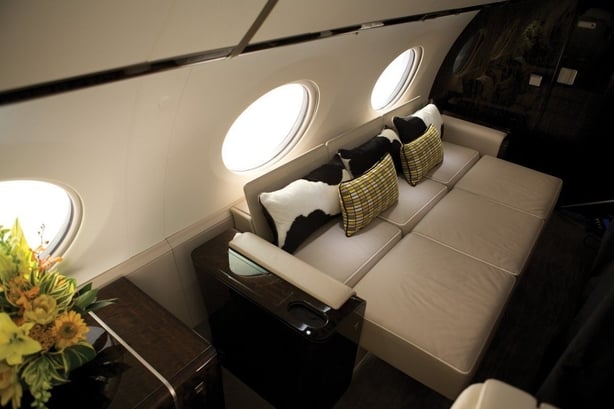 "We're finding more and more clients are looking to sleep on our flights – to arrive feeling rested, recharged and ready to work or play," says Carol Cork, co-founder and marketing director of PrivateFly. "In today's hectic world, sleep has become the biggest luxury. The ability to sleep undisturbed and comfortable, in a private space, is – for many – a higher priority than indulging in champagne and caviar.
So which private jets are the best for comfy, silent nights?
For longer flights between Europe and Asia, Cork says the Bombardier Global 6000 "has an exceptionally comfortable double bed, and a wider cabin".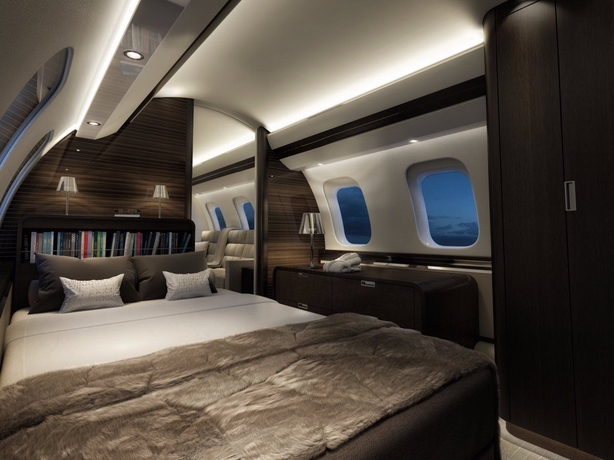 Not fancy enough? The new Bombardier Global 7500, the most luxurious business jet ever built, will soon be available to book, with a dedicated master suite and bathroom with shower.
In terms of destinations, PrivateFly has identified London, Nice and Ibiza as the spots people like to visit in style. A trip from London to Nice on a 7-seat Piaggio Avanti, for example, costs €10,150.
And who's travelling? Well, it's mainly men, although children made up 14% of the customer base PrivateFly surveyed, while 5% of passengers were pets.