Pumpkins are a key part of the spooky season and from collecting to carving to cooking there are plenty of fun activities linked to the harvest vegetable.
Their seasonal prominence stems from the Irish legend of Stingy Jack who was a bit of a divil and disliked by his fellow countrymen.
Supposedly he tricked the devil, who was less than impressed with him and so when Jack died he had nowhere to spend eternity because no one would have him in heaven nor hell. 
Jack's soul was forced to continue to roam the earth and people carved turnips with evil faces to keep him away from their homes. 
Whatever the reasons behind their seasonal association, pumpkins are a fun, versatile and affordable way to celebrate this time of year.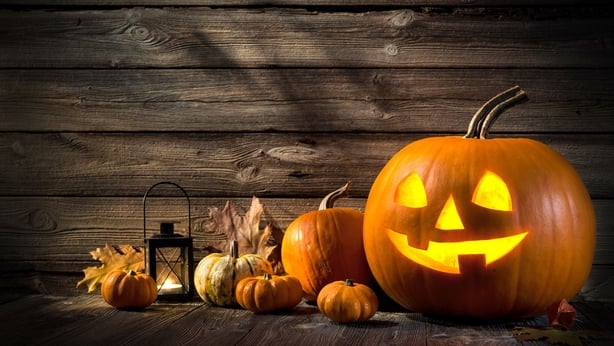 Picking your pumpkin
First things first, before you can carve your pumpkin you need to pick it. Whether you are popping down to your local shop or visiting a pumpkin patch, here are some things to look out for. 
When choosing your pumpkin run your hands over the outside to ensure that it is firm and has no soft patches.
Tap the pumpkin with your hand and listen out for a hollow sound which indicates that it's healthy and ripe.
Opt for a pumpkin with a strong orange colour and a darker green vine so you know its the perfect time for it to be picked! 
Sure, you could go to your local shop and pick a pumpkin there, but this is the perfect time of year to visit one of the country's pumpkin farms.
In Fordstown, Co. Meath, Alright Pumpkin is the perfect stop to snap some seasonal photos. The family farm is open weekends in October from 11am-4pm.
In Dublin, Scalp Wood nurseries on the Enniskerry road hosts a pumpkin festival where visitors can pick their pumpkin from the patch. The festival also includes other family centred spooky activities.
If you live near Limerick, Curraghchase Gardens Centre in Kilcornan is the place for you. The centre has its own pumpkin patch and provides tools for carving your pick onsite.
While you can't quite pick them, the Botanic Gardens in Glasnevin always has an extremely impressive Halloween Harvest Display featuring varieties outside the standard orange.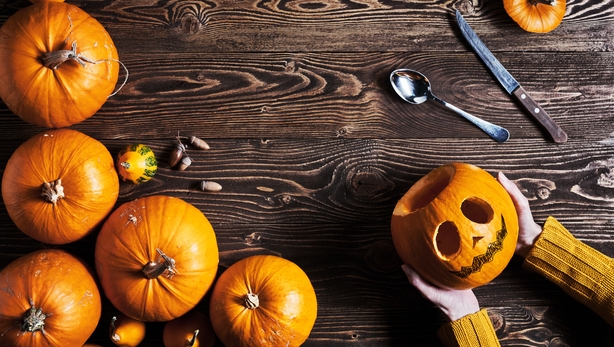 Making your masterpiece
Firstly, if you plan on carving the pumpkin it's important to scoop out its inside to make room for your tea light.
Not artistically gifted? Never fear, as even the most art-adverse of us can manage a half-decent pumpkin by downloading stencils from the internet and sellotaping it to a decent sized pumpkin.
There are lots of different designs and it is a relatively easy way to make a more exciting pumpkin of your favourite character over a basic pumpkin.
If some overenthusiastic carving leads to severed bits and pieces, it's very useful to use cocktail sticks to reattach the broken piece to my artistic creation. No need to let your unwieldy carving skills get in the way of your artistic vision. 
Alternatively, if you want to get younger children involved and are wary of using knives and tea lights you can paint the pumpkin without carving it.
Wipe down the outside of the dome making sure to remove any mud or stains that will make painting the surface harder.
Use an acrylic spray sealer on the surface of the pumpkin before and after painting it.
Then use a pen or marker to mark out the pattern you want. Large shapes are easier and more effective than small details in most cases.
Use a paintbrush and get to work. Because of its thick skin, the pumpkin may need a second coat of paint for best results.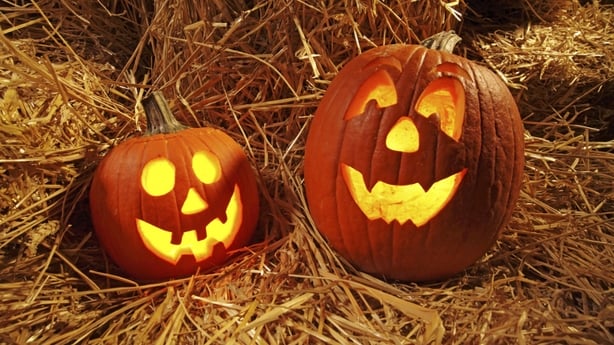 What will I do with Jack?
If you don't want to simply dump your pumpkin, puree it for some seasonal bread, pie or even a flavoured latte. 
The seeds found inside the pumpkin are delicious and make a great snack on its own or as a topping on porridge or in soup.
After removing any slimy pumpkin residue rinse the seeds and place them on a baking tray.
Cover the seeds with olive oil and bake for about 10 minutes until they brown.
Alternatively you can boil the pumpkin down into puree and cook with it.
After peeling the pumpkin and cutting it into chunks put it into a saucepan filled with water. Cover with a lid and boil for around 20 minutes until the flesh is soft. Use a blender or a masher to get the puree texture.
Happy Halloween!