There is a rich history of Irish people walking the Camino de Santiago across Northern Spain - we made up 5 per cent of last year's 278,224 people who received their Compostela - but what is it that attracts so many of us to take this modern pilgrimage?
Peter Connolly, who started in St Jean pied de port, has just finished his journey. He shares his story below.
Why sign up?
For me, the motivation for walking the Camino was that time was precious. Out of the blue, I had been faced with a cancer scare and, after receiving the all-clear, I felt like I'd been given a second chance at life.
I promised myself that I would stop putting things off and take more risks. So, despite the mortgage, I left my job and hit the road for a call to adventure.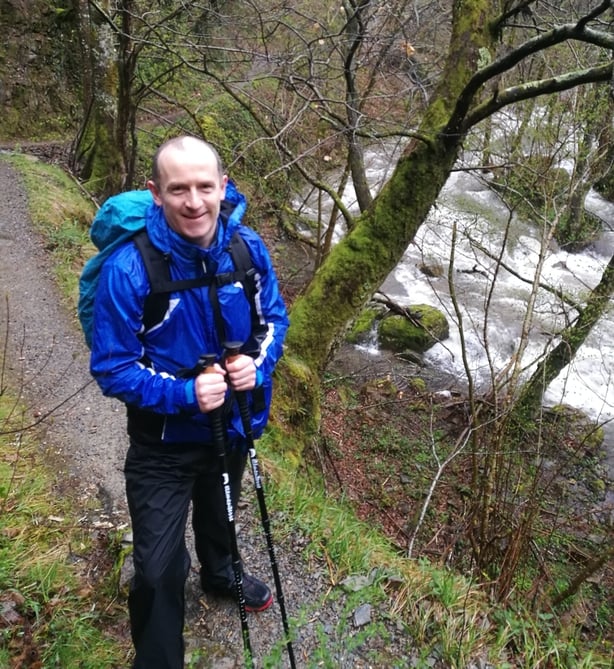 Finding your Camino Family
A typical Camino day is spent walking 5-7 hours across vineyards, country lanes, over rivers and sometimes mountains. Modern comforts are exchanged for a backpack, a bunk bed and several blisters. You walk, eat, wash, sleep and repeat.
It's basic and humbling yet supportive as everyone you meet along the way is doing the same thing. Soon, a natural bond develops amongst walkers, even if a shared language is not. It was lovely to see a lot more of an inter-generational mixing than in regular life.
Sometimes I awoke sore, tired and bleary-eyed, however, once I started moving, momentum and the group support kicked in. Then, before I knew it, I was at my first coffee stop, eating tortilla and joking with others about who was the snorer in the Albergue last night.
After a while, you find your Camino family.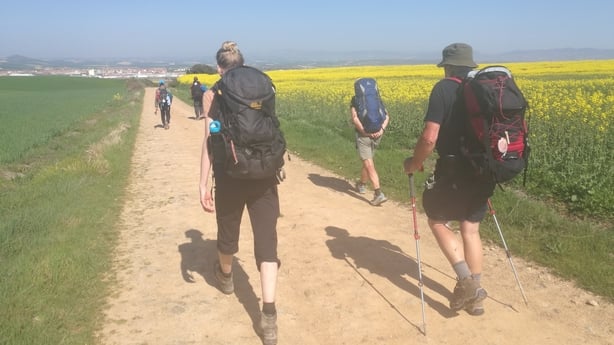 Where to start?
Over 65 per cent of people walk the Camino Frances, which is the most famous, social and well-supported route - ideal for a beginner. To walk the Camino Frances you need 35 days to do the 780 km or else you can walk it in stages over several years.
Mind your feet
Many walkers will say it's all about the feet which can get tired or blistered. So, yes, it's essential to invest in good boots, socks & foot cream and flip flops for the evening.
Budget
In terms of a budget, you can live on €20 to €40 per day if you choose to stay in the Albergues, which are basic hostel accommodation for walkers.
Try and build up your mileage from 5 to 10 to 20 km before your trip.
Read up
Buy Irish man John Brierley's book, A pilgrims guide to the Camino de Santiago, which I found to be the best guidebook to the walk.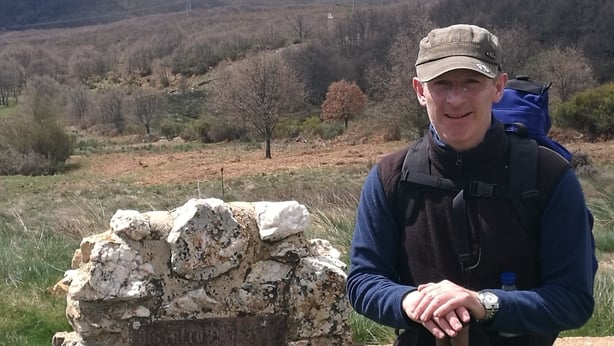 The benefits
Part of our dissatisfaction with modern life can be fuelled by our sense of entitlement, impatience, sedentary lifestyle, and our relationship with technology. The Camino offers an alternative. There is less noise and busyness, it's physical and it reminds us that we are no more special or deserving than anyone else.
We were all pilgrims walking the same way regardless of status or job title and often people open up more. It also provides routine, structure with a clear daily purpose, which is still essential even when we need to take time out, to look after our mental health.
After five weeks I returned to Dublin feeling refreshed, with greater clarity and some new friendships. Many pilgrims regard the Camino as one big metaphor for life. There is no one way to approach or complete it, you find what works best for you, and stay present for signs.
The real magic for me came in the unexpected moments where plans changed. I discovered a place not in the guidebook, a joy beyond an initial struggle or shared meal with strangers. I hope to remember this and bring it with me into my life back home. Bien Camino.
To get started, pick up your pilgrim passport in the Parish of St James, Dublin 8. This allows you to stay in the Albergues. There are regular flights to all the starting stages along the Camino.