A recent study debunks sibling rivalry and shows that the Irish mammy and her iconic phrases beat out dads to be the most beloved family member 
According to a survey published by Jurys Inn, 40 per cent of Irish millennials listed watching the Late Late Toy Show as their fondest throwback to their youth. And who can disagree: the jumpers, the singing, the dancing, the sense that things were okay and good in the world. Ah yes, that millennial want for stability.
While we're well aware that a heavy streak of nostalgia defines that generation, the Late Late Toy Show was just one cherished childhood memory chosen by the nation. Most people listed playing outside as their favourite memory (64 per cent), with Christmas time right up behind it (61 per cent) and family breaks way (54 per cent).
We need your consent to load this YouTube contentWe use YouTube to manage extra content that can set cookies on your device and collect data about your activity. Please review their details and accept them to load the content.Manage Preferences
In stark contrast is the amount of people who confessed to bickering at least once, if not multiple times, a day while on family holidays (63 per cent). Also high up on our list of national holiday bugbears were getting lost (34 per cent), crankiness from not being equipped to handle warm weather (32 per cent), and deciding where to eat (28 per cent).
The study also showed that the Irish mammy, that cherished international phenomenon and endless source of pride, inspiration and embarrassment, is the most beloved family member, with 20 per cent choosing her. Spare a thought for poor dads, they only got 5 per of the vote, while wives scored 17 per cent, husbands scored 14 per cent and sisters scored 12 per cent.
Ipso facto, the survey claims, sibling rivalry is a myth as even sisters - those mercurial of relatives - prefer each other over dads.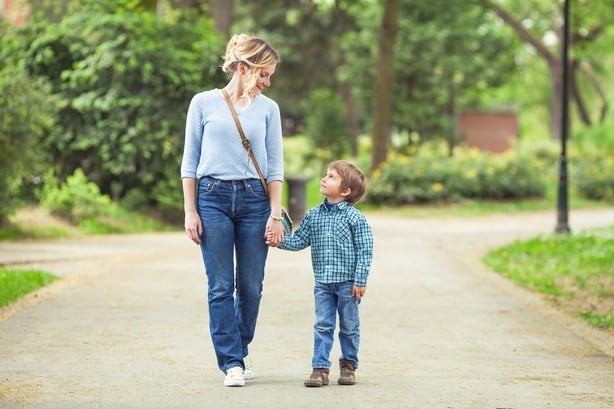 The survey also compiled a ranked list of the nation's favourite Irish mammy-isms, essentially condensing the magic of the Irish mammy for future generations.
The most popular expressions include:
"What did your last maid die of?" (46 per cent)
"Do I look like I'm made of money?" (42 per cent)
"You'll catch your death!" (32 per cent).
"Turn the immersion heater off!" (28 per cent)
"They're for the visitors!" (26 per cent)
"Less of your cheek" (18 per cent)
"They didn't lick it off the grass" (18 per cent)
The Irish Mammy loves to spoil us, and we love to be spoiled, says the survey. The nation's favourite trait of hers is serving everyone else before she sits down (53 per cent), while 35 per cent love a bit of straightforward fussing.